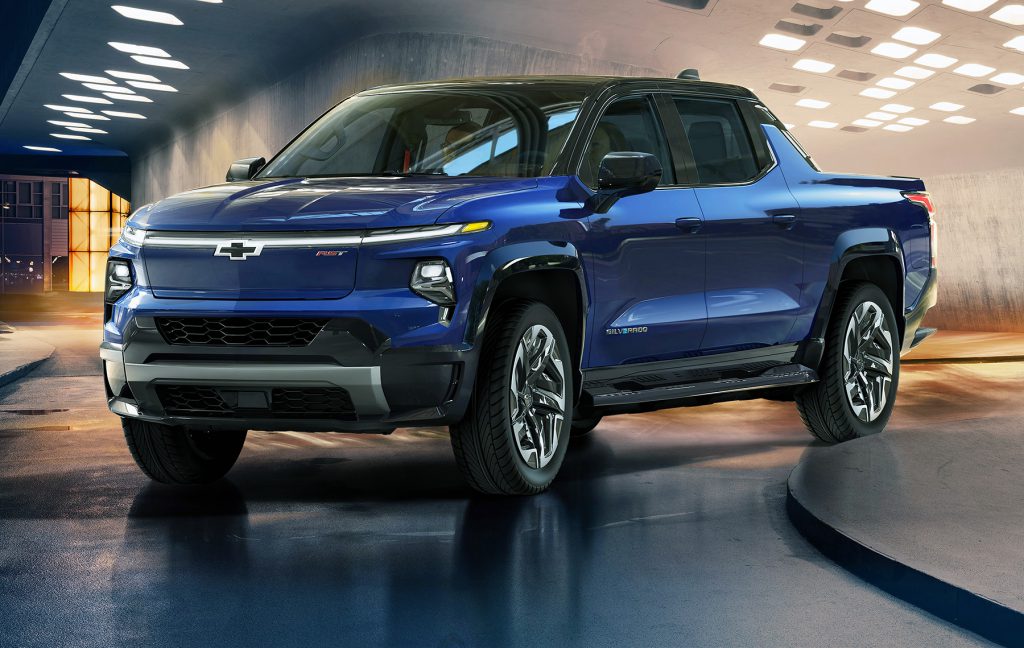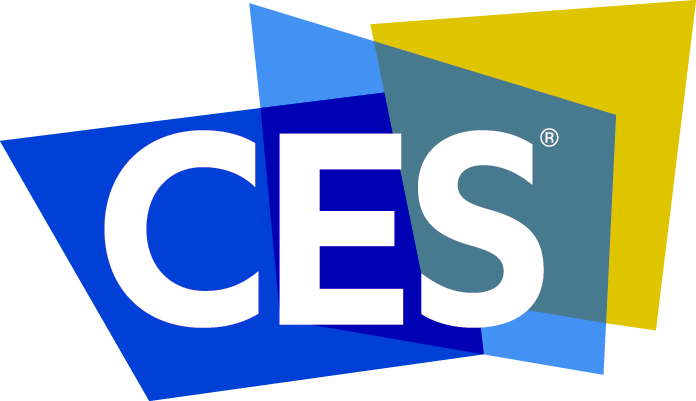 Chevrolet introduced the 2024 Silverado EV electric pickup truck at CES 2022 in Las Vegas today. This production-intent truck is designed to go head to head with Ford's F-150 Lightning and keep Chevy in the fray of the spate of electric trucks expected to hit the market relatively soon.
The Silverado EV will be offered in just two models at first—the well-equipped RST aimed at general consumers, and the more prosaic WT (Work Truck) model intended for commercial use. The WT is expected to go on sale in spring 2023, with the RST slated to hit showrooms later that fall. Both will be built on General Motors' Ultium platform, which is shared with the GMC Hummer EV. Also shared with the Hummer EV are the Silverado EV's independent front and rear suspension and four-wheel steering, albeit without the Hummer's ability to go sideways in "crab" mode.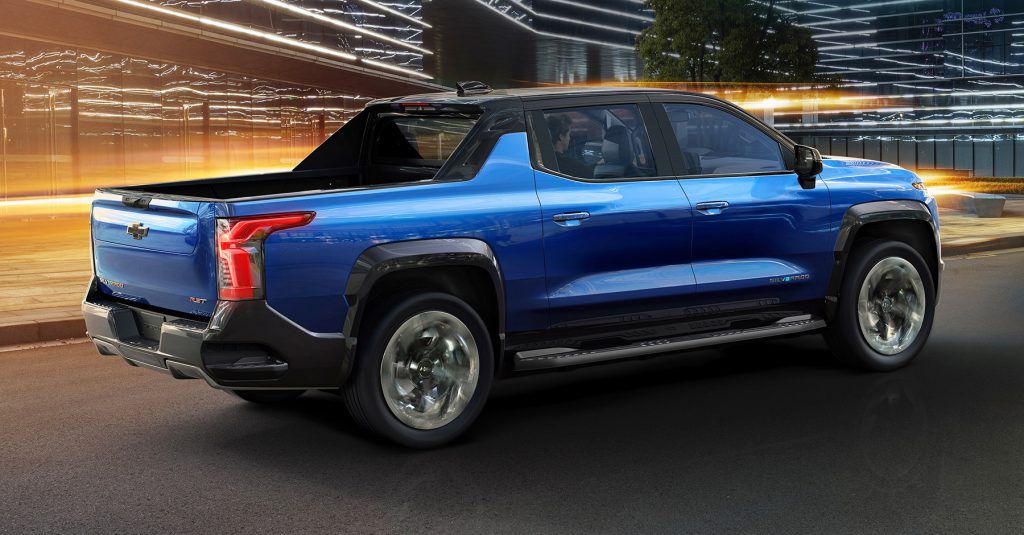 The Silverado EV is powered by a set of front- and rear-drive motors that produce a combined 664 horsepower in the RST model and 510 horsepower in the WT version. A number of different battery options will likely be offered down the road, but the Silverado EV will initially debut with the longest-range battery, which GM estimates can provide a driving range of 400 miles on a full charge.
Consumer Guide Car Stuff Podcast, Episode 91: F-150 Lightning Overview, So Long VW Passat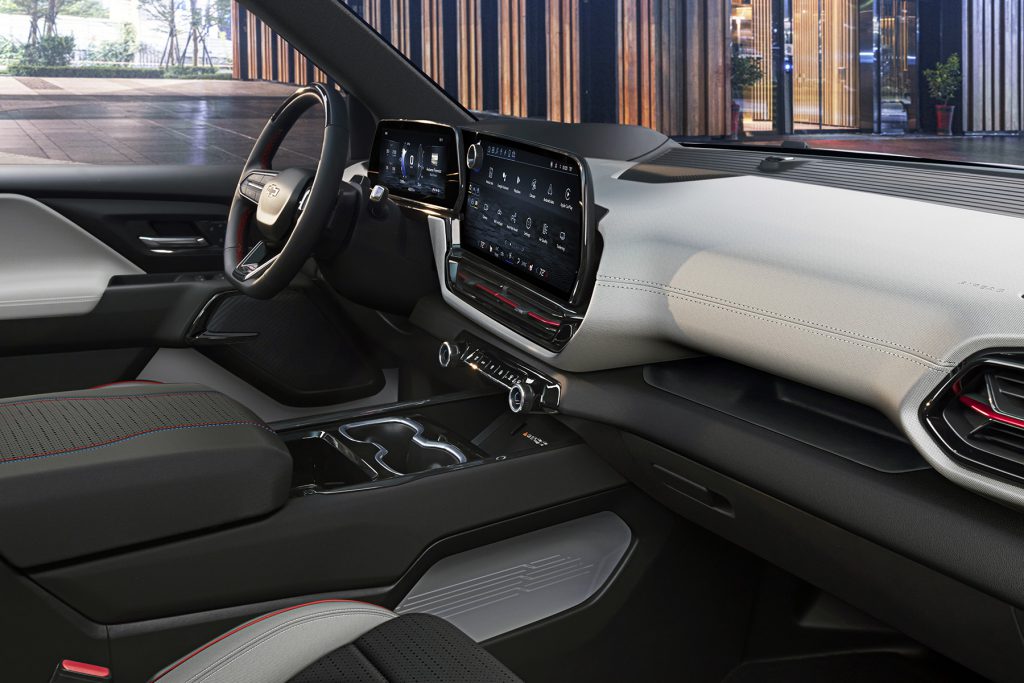 Design-wise, the Silverado EV is much larger than it might seem in photos—a clever illusion propagated by the sculpted body styling and the RST's gigantic 24-inch wheels. Further complementing that is its unibody configuration, which integrates cab and bed into a single unit—similar to the new-for-2022 Hyundai Santa Cruz and Ford Maverick compact pickups, as well as the departed Chevrolet Avalanche, an SUV-like four-door pickup that was sold from 2001 to 2013. The Silverado EV gently invokes the spirit of its Avalanche forebear with towering buttresses that slash proudly from the rear of the cabin to the top of the bed. Likewise, the front-end styling also veers a bit further away from the full-size-pickup norm than Ford's just-about-to-hit-dealers F-150 Lightning electric pickup, with a slightly more streamlined nose that hints at the look of the Chevrolet Bolt EV and EUV.
Test Drive: 2022 Nissan Frontier PRO-4X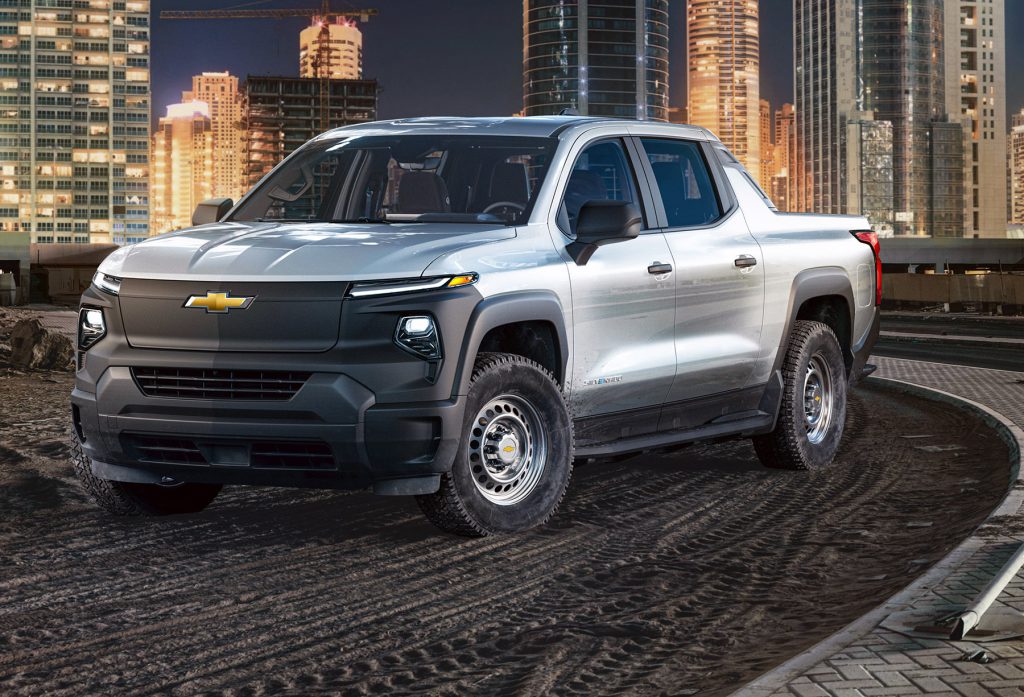 The Silverado EV is designed to accommodate a wide range of payloads, with flexible cargo solutions that can adapt to user's needs. The bed itself is 5 feet, 11 inches long. This can be further opened up with GM's MultiFlex Tailgate opening that allows cargo to hang out over the rear. Adding more space is GM's MultiFlex Midgate, a cabin pass-through that allows even bigger loads by folding down part of the second-row seat. Total cargo length is 9 feet long using the Midgate, and 10 feet, 10 inches when adding in the tailgate in max storage setting. Since there's no engine taking up space underneath the hood, the Silverado EV comes with an "eTrunk" front trunk (or "frunk") that Chevrolet says will be offered with several accessory options for fleet and retail customers. However, to our eyes the eTrunk doesn't look quite as spacious in photos as the F-150 Lightning's "Mega Power Frunk" arrangement.
First Spin: 2022 Toyota Tundra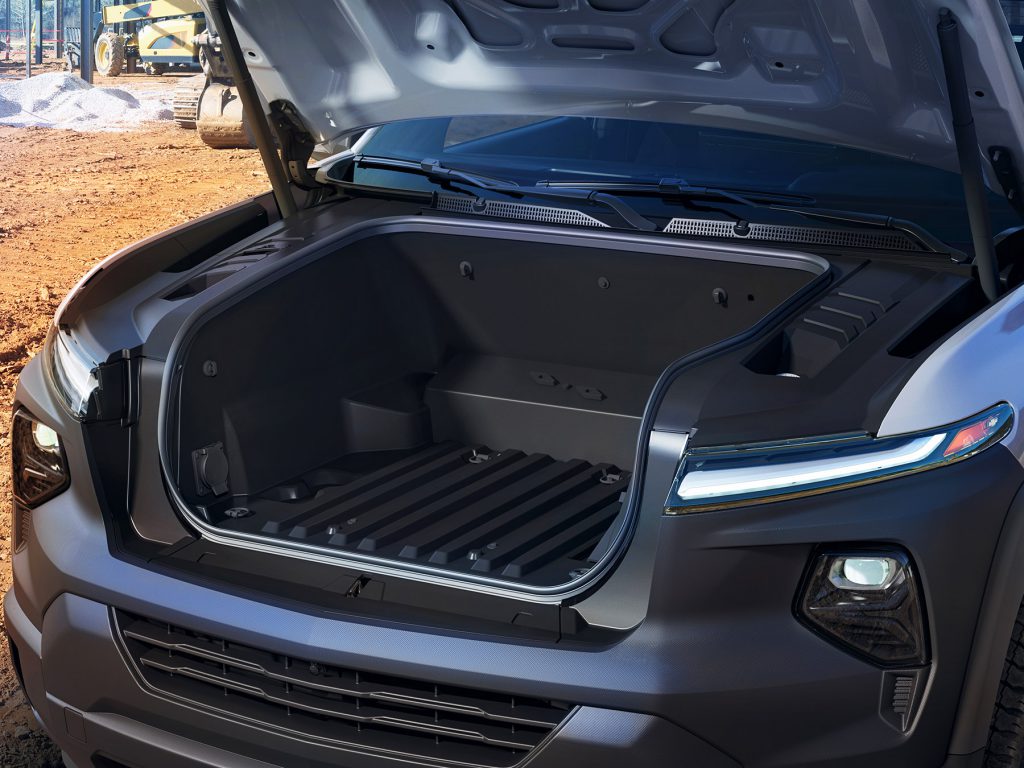 Hauling capacity for the RST model is 1300 lb in the bed, with a towing capacity of 10,000 lb. Surprisingly, these figures are somewhat lower for the more work-oriented WT: a 1200-lb cargo capacity and 8000-lb tow rating.
The Silverado EV's cabin is a unique design that shares little with other GM trucks. Occupants get a nice array of tech features, with a 17-inch infotainment screen and 11-inch configurable gauge display standard in the RST model; the WT gets a little less sexy combination, consisting of an 11-inch infotainment screen and an 8-inch gauge cluster.
Chevrolet is planning a wide range of price points for the Silverado EV. The division hopes to offer a version of the WT model with starting price of $39,900. That said, the initial run of RST models will carry a rather hefty $105,000 sticker price. However, Chevrolet is planning over time to fill the wide gulf between those extremes with additional models.
The End of Terrestrial Radio? Electric Cars and AM Radio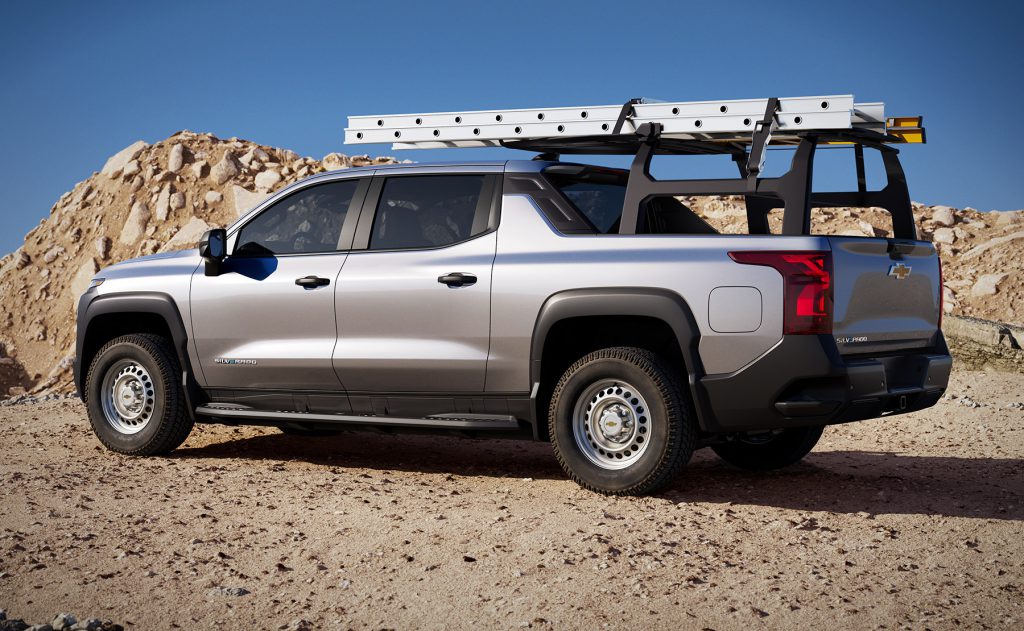 CG Says:
Regardless of the specific price points that the Silverado EV will sell at, a bigger issue is the time before it gets to market. It will be at least a year before any versions of it go on sale, during which time the Ford F-150 Lightning appears to have its run of the EV big-pickup market. This quibble aside, the Silverado EV is a good move for GM. America loves trucks, and full-size pickups are among the nation's biggest-selling vehicles. This slick new rig should give GM the solid entry it needs into this soon to be hotly contested market.
Check out the Consumer Guide Car Stuff Podcast
2024 Chevrolet Silverado EV
(click below for enlarged images)
2024 Chevrolet Silverado EV
2024 Chevrolet Silverado EV