Note: The following story was excerpted from the August 2021 issue of Collectible Automobile magazine.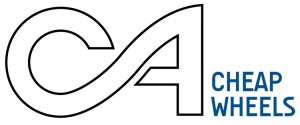 The Alfa Romeo Spider had a long history in the U.S. It first went on sale as a 1967 model called Duetto. It was fairly typical for a two-seat convertible sports car in its day with low bodywork, a four-cylinder engine, Weber carburetors, manual transmission, folding top, and a live rear axle. For this Cheap Wheels, we pick it up further downstream, in 1983, when Alfa facelifted the already long-running Pininfarina-designed car. By then it was called Spider Veloce, and these Alfas are sometimes referred to as Series 3 Spiders. 

More from Collectible Automobile magazine
1983-1990 Alfa Romeo Spider
Up front there was a new black-plastic bumper assembly that also included a more prominent grille. At the back, a dark-plastic "ducktail" spoiler was added. We think the spoiler looks like the unit on a 1979-1981 Pontiac Firebird Trans Am; whether it improved appearance remains debatable. But we think the magnesium Campagnolo "Daytona" wheels were, and are, handsome.
The engine remained the 2.0-liter dohc unit that arrived back in 1972. Over time it was upgraded, and tweaks included variable valve timing in 1980 and Bosch L-Jetronic fuel injection in 1982. By '82 the four was good for 115 horsepower and 119 pound-feet of torque. 
In 1985, Alfa-Romeo added a cheaper Spider variant with less equipment, the Graduate. The name of course referenced the 1967 motion picture The Graduate that starred Dustin Hoffman and his character's '67 Duetto.
More changes arrived for 1986. A top-of-the-line Quadrifoglio model was new, priced from $19,600. It included "aerodynamic" lower-body skirts, leather interior, a removable fiberglass hardtop, and air conditioning. It ran 15-inch alloy wheels wearing Pirelli P6 tires, while other Spiders still rolled with 14s. 
Quadrifoglio received a revised interior shared with the now-midgrade Veloce ($16,995). The seats and console were new, along with a remodeled instrument cluster. A smaller-diameter leather-trimmed steering wheel replaced the old hand-finished wood unit, and the pedals were repositioned in an apparent effort to increase leg room. Consumer Guide® advised all interior upgrades were extended to the $13,995 Graduate; Road & Track disagreed, reporting the Graduate carried on with the old seats.
R&T was pleasantly surprised with its Quadrifoglio test car's overall fit and finish, and impressed with the interior revisions, but didn't like the add-on aero skirts. CG thought body flex was excessive and the interior was riddled with squeaks. The four wasn't as powerful or refined as then-modern contemporaries, and the brakes were disappointing.
For 1990, Consumer Guide® reported that—shades of the future—approximately 300 Chrysler-Plymouth dealers would begin selling the U.S.-spec Alfa Romeo Spider. It was little changed, but new electronic engine-control equipment helped add three horsepower, bringing the total to 120. Prices ranged from $16,950 for the Graduate to $23,950 for the Quadrifoglio. The editors recommended readers interested in the Spider get a Mazda Miata instead. 
That long history we mentioned at the start had another chapter. Next up was a Series 4 car that would take the Spider to its end in 1993.
Performance Madness! 10 Classic Car Ads Featuring Horsepower Numbers
Pros:
• Handling was good, especially with the 15-inch tires.
• From what we hear, the convertible top was very easy to operate.
Cons:
• Almost every period review mentions an uncomfortable driving position with too-close pedals but a steering wheel that requires too long of a reach. 
• Cheap-wheelers looking for an automatic transmission won't find one in these Alfa Romeos.
Final Drive:
While many may argue the first-generation Mazda Miata is a better car by almost any measure, the Alfa Romeo Spider's quirky Italian mystique and designed-in-the-Sixties charms make for unexpectedly exotic cheap wheels.
Listen to the Car Stuff Podcast
1983-1990 Alfa Romeo Spider
Turbo Madness! More Classic Ads Featuring Turbocharged Vehicles
1983-1990 Alfa Romeo Spider
1983-1990 Alfa Romeo Spider