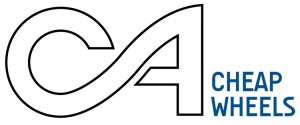 by Don Sikora
Note: The following story was excerpted from the December 2017 issue of Collectible Automobile magazine.
In the late Eighties, Japanese automakers introduced four-wheel steering to the U.S. market. The first car Americans could buy with such a system was the 1988 Honda Prelude Si 4WS. Mindful of the old adage that nobody remembers who was second, let us suggest the 1988 Mazda 626 Turbo 4WS as cheap wheels.
Redesigned for 1988, Mazda's 626 was largely conventional for a then-contemporary front-wheel-drive compact. Wheelbase was 101.4 inches and overall length was 179.3. The suspension utilized MacPherson struts up front paired with an independent setup out back. 
Mazda's new four-wheel-steering system went on sale soon after Honda's and was only available as an option on the top-line 626 Turbo four-door sedan equipped with the otherwise-optional four-speed automatic transmission. Turbo models ran a turbocharged and intercooled ohc 2.2-liter four-cylinder engine good for 145 bhp and 190 pound-feet of torque. 
Car and Driver detailed Mazda's steering system in its September 1987 issue. According to the piece by Don Sherman, the Honda Prelude had a mechanical system with the position of the steering wheel being the controlling factor in how the rear wheels were steered. Mazda's system was more complicated. At the rear of the 626 there was an oil-filled mechanism where "gears, rods, valves, and electrical actuators work in strange and wonderful ways. Simply put, the steering shaft from the front rack opens a hydraulic valve, which in turn applies pressure to a power cylinder that steers the rear wheels."
At speeds below 22 mph, the rear wheels steered up to five degrees in the opposite direction of the fronts. At 22 mph the rear wheels were straight. Above 22 mph all wheels steered in the same direction, but the amount of steering angle at the rear varied with the car's speed. Sherman also explained that the rear steering locked in the central position if the system failed. 
Review Flashback! 1988 Mazda 626 Turbo 4WS
Motor Trend's September 1988 road test provided more details of the car. The 4WS was only available on 626 Turbos painted white with white-finished alloy wheels. MT's test car stickered at $18,706, which was reported to be $1130 more than a traditional front-steer Turbo sedan with the same equipment. Curb weight was 2965 pounds. MT felt the 4WS had added stability in sharp transitions, and judged the car more predictable, "fun and forgiving." It noted that at speeds below 22 mph, the 4WS's turning circle was nearly four feet smaller than a conventional 626's. 
Consumer Guide® judged the 626 Turbo 4WS to be fast, with minimal turbo lag, and possessor of a smooth automatic transmission. Editors noted improved maneuverability at low speeds, and felt the car was well behaved in fast turns with none of the 4WS Prelude's momentary sensation of oversteer that they found disturbing. However, they were not impressed with the rough ride,
"saw no clear 4WS advantage in higher-speed handling," and were "unconvinced that 4-wheel-steering is a great leap forward."
American consumers seemingly agreed. Sales were almost nonexistent—Motor Trend reported fewer than 850 of the 626 Turbo 4WS sedans found homes in the U.S., and the car was only around for 1988. However, in '89 the system became optional on Mazda's 626-based MX-6 GT Turbo coupe.
Pros:
Intriguing variant of a not-particularly compelling Eighties compact.
Four-wheel steering remains uncommon.
No need to worry about televised auctions driving up asking prices.
Cons:
Scarce when new, likely almost nonexistent now.
If you're not a fan of white sedans there's nothing to see here.
Period testers not convinced four-wheel steering delivered worthwhile benefits.
Final Drive:
The 1988 Mazda 626 Turbo 4WS is what we're looking for in a set of cheap wheels. In this case it is the seldom-ordered four-wheel-steering system that adds out-of-the-ordinary technical interest and rarity for the enthusiast on the lookout for something inexpensive that isn't just another used car.