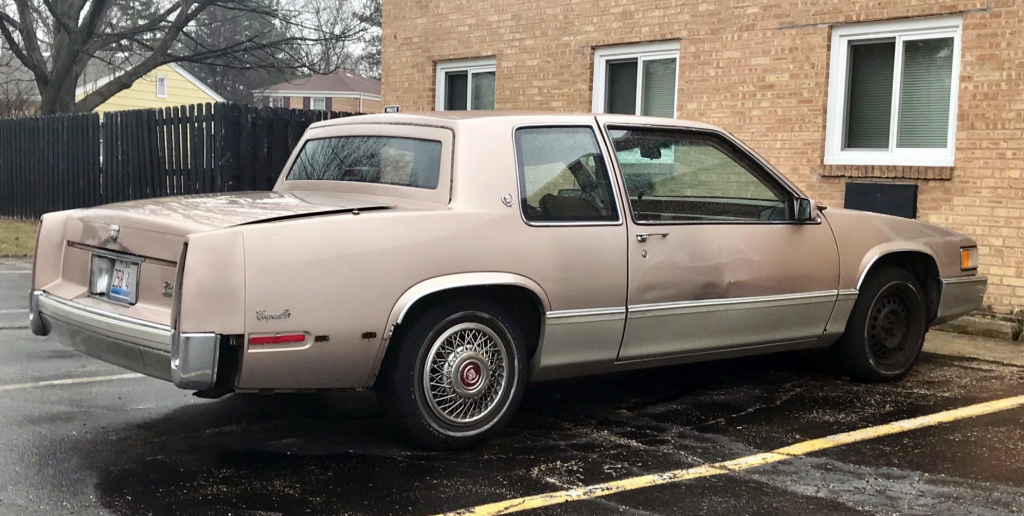 Some time ago, I wrote a piece about the unlikely vehicles I still see on a regular basis. You can check out that list here. One car I neglected to make note of at the time was the Cadillac DeVille–specifically front-wheel-drive-era DeVilles.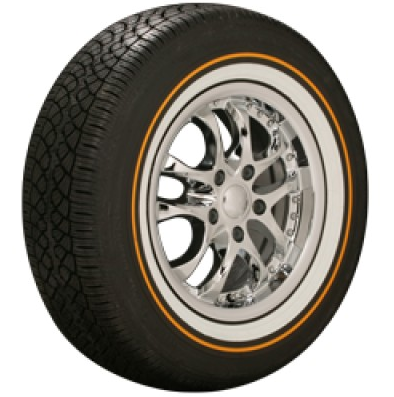 For whatever reason, the Chicago area–at least the portion of it I regularly travel through–is peppered with these roomy, lumbering beasts, and almost all of them are either trashed, modified in some way, or both trashed and modified. The group of cars presented here were spotted in just the past two weeks. I have actually seen at least a dozen more, but they weren't parked in a manner conducive to being photographed.
I can't say what compels people to keep these cars as long as they do. Perhaps a beat-up old Cadillac is still a Cadillac, and not just some affordable compact car available with a cheap lease.
What cars do you see more than your share of? Let us know. The place to leave comments is at the bottom of the page.
5 Late-Model Cars I Never See On The Road Anymore
Near-Death DeVille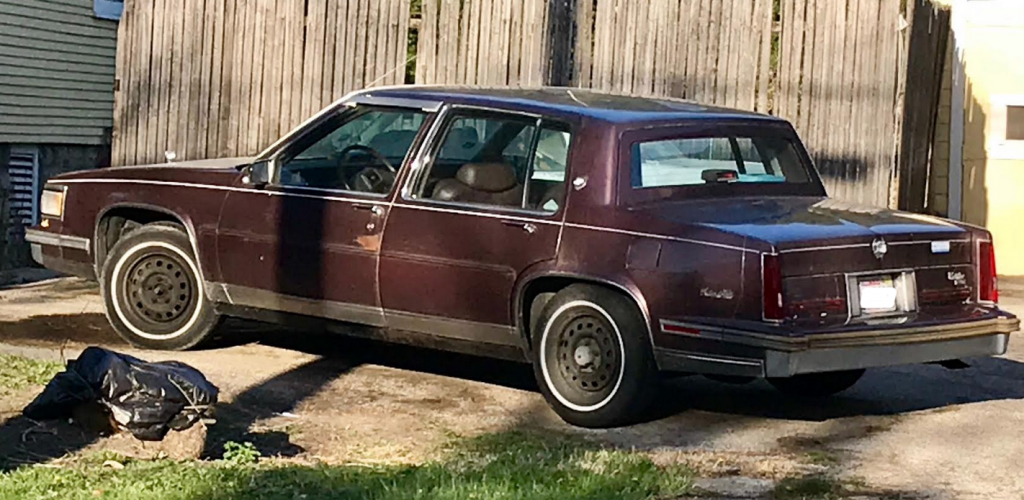 I say near death, but the tires on this tired rig seem properly inflated, and the glass is clean, suggesting that some level of maintenance is being performed. Heck, this thing probably has another 15 years to go.
Inherited DeVille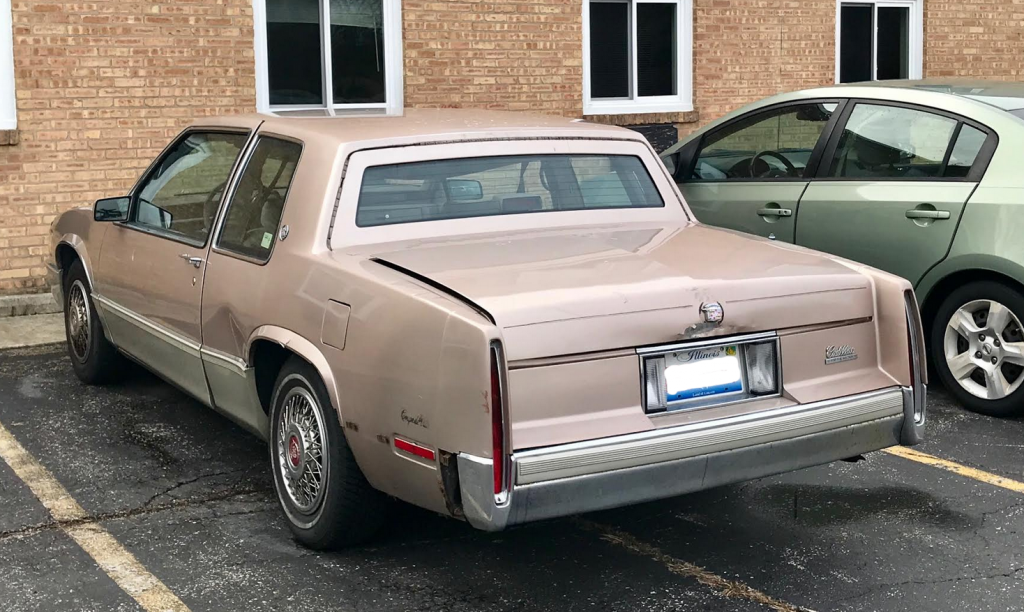 This big coupe has the look of a car that, until relatively recently, has been well maintained. The new driver–probably the grandson or nephew of the original owner–doesn't seem to car much about keeping this Caddy around for the long haul.
Harlequin DeVille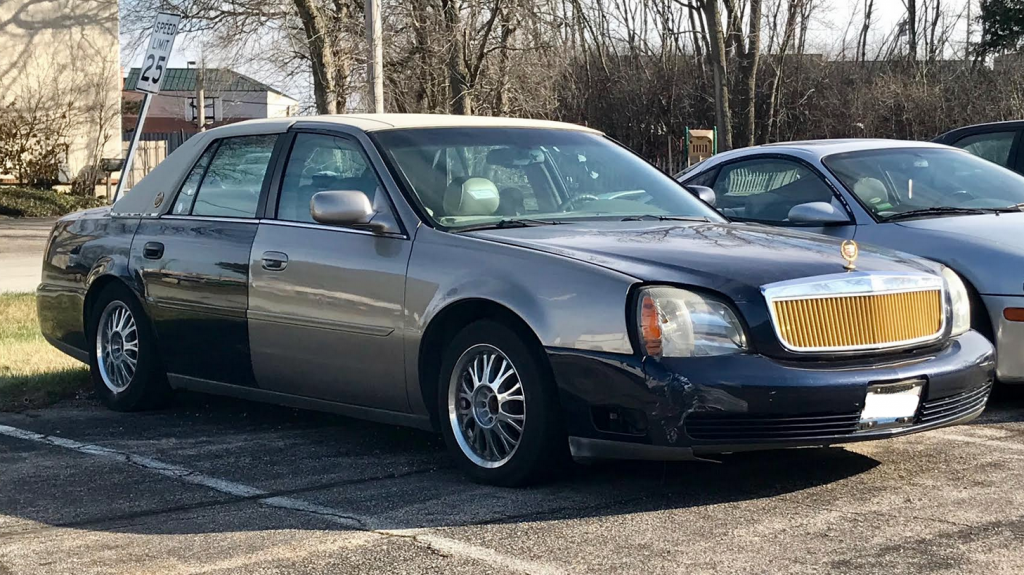 The original owner of this car probably would have sprung for matching-color replacement panels, but the current ward of this aging luxury sedan opted to go the junkyard route. And, while I realize that the word gaudy is meaningless here, I need to call the grille out as especially egregious.
5 Should-Be-Obscure Vehicles That I See All The Time
Emerald DeVille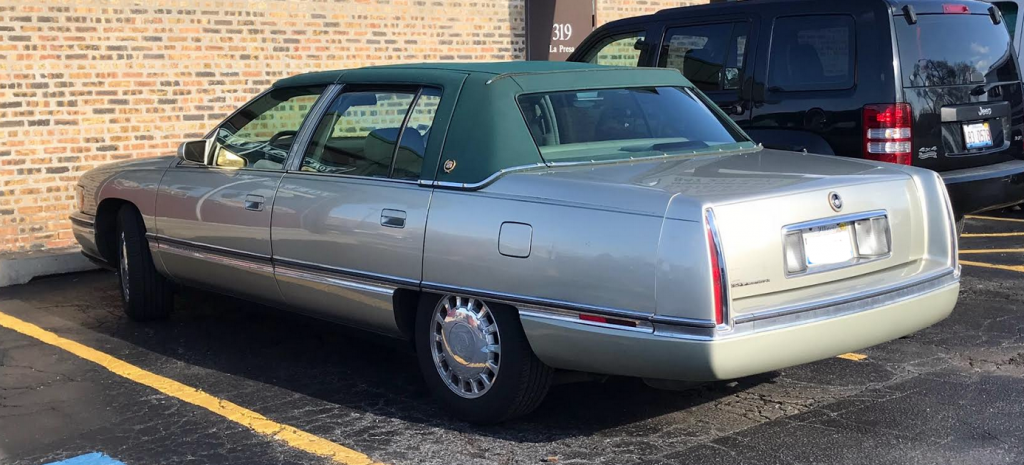 I want to make fun of this car, but am forced to admit the that dark-green top actually pairs pretty well with the minty body color. Still, I staunchly defend my position that no aftermarket vinyl roof has ever improved the appearance of a car.
DeVille Excalibur Turbo Deluxe GT Plus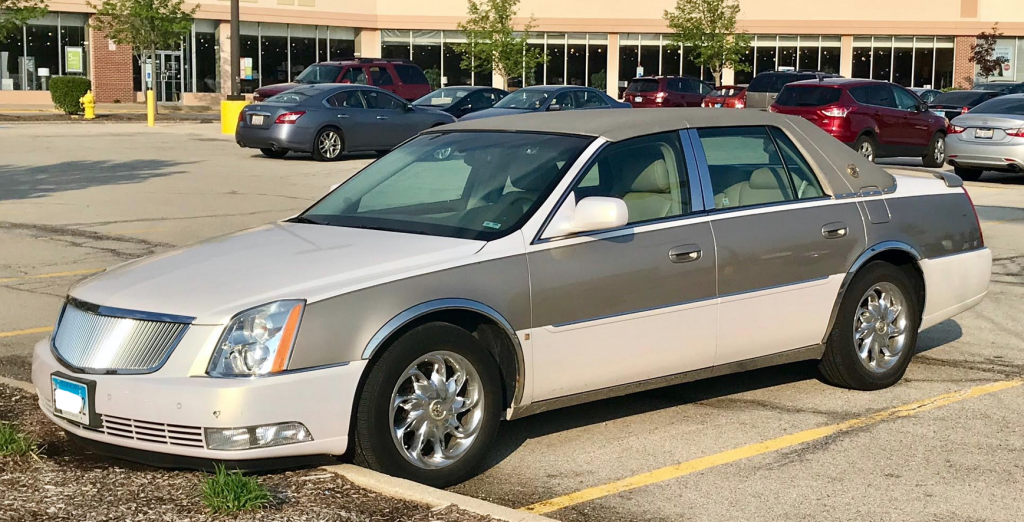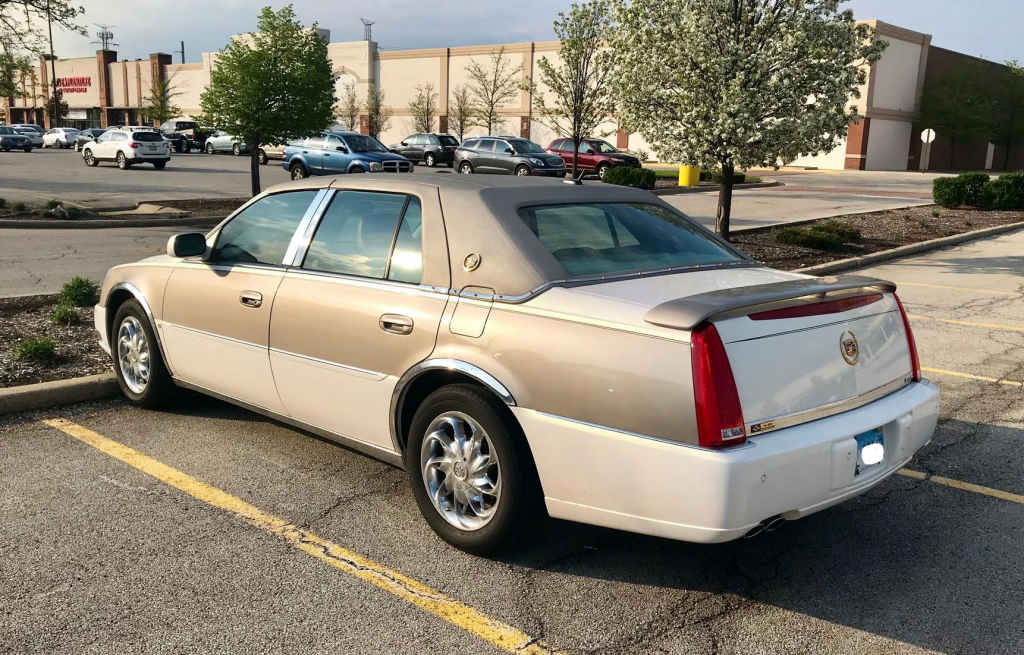 I have two questions about this car: Where's the hood scoop? Where are the Vogue tires? I am forced to applaud the rare combination of aftermarket vinyl with an add-on rear-deck spoiler. The owner of this car must really love this Caddy, as it was parked 500 feet from any of the other cars in this parking lot.
Collected-the-Cash DeVille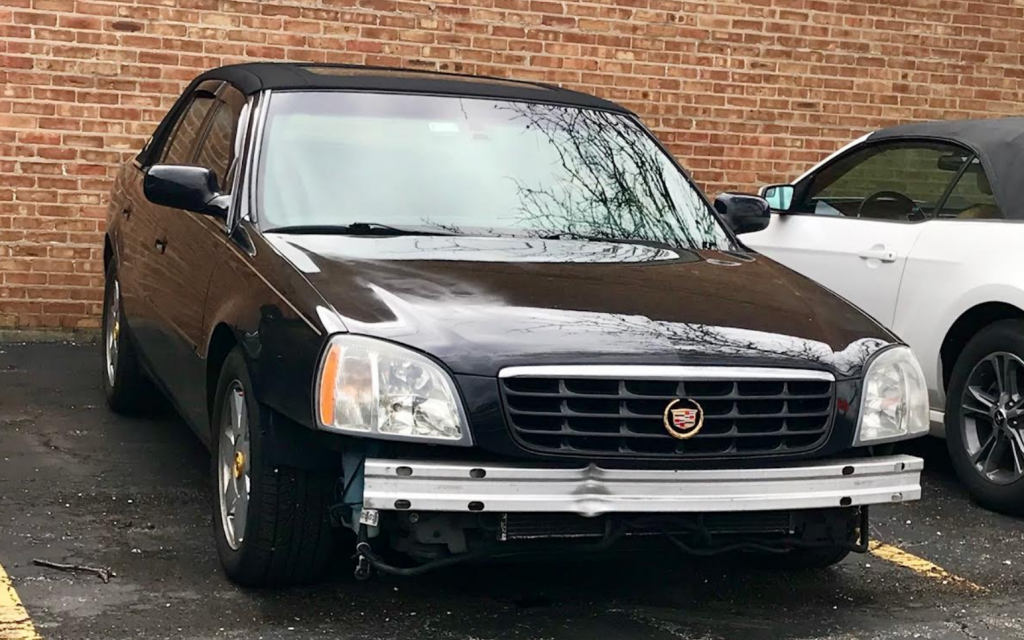 As this car was not parked at a repair shop, I suspect the current owner took the insurance money to pay for a weekend in Branson, Missouri instead of bodywork. Look closely and you'll see that this DeVille is also capped by aftermarket vinyl.
Phoned-It-In DeVille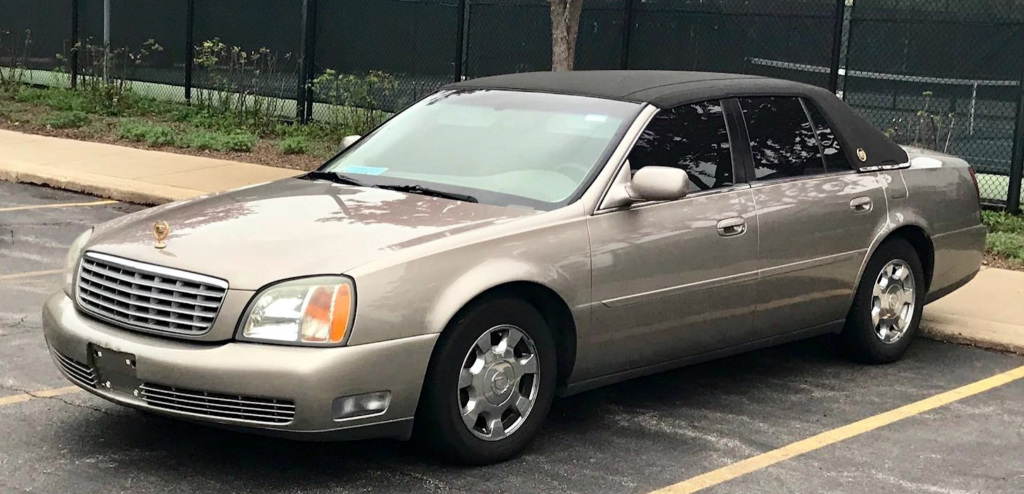 Whoever had this DeVille modified apparently said yes to a couple of things, then lost interest. Vinyl roof? Yes. Gold-tone hood ornament? Sure. Gold grille? I dunno, maybe no. Note that the decklid Cadillac crest on this car did NOT receive the gold treatment.
DeVille Nautica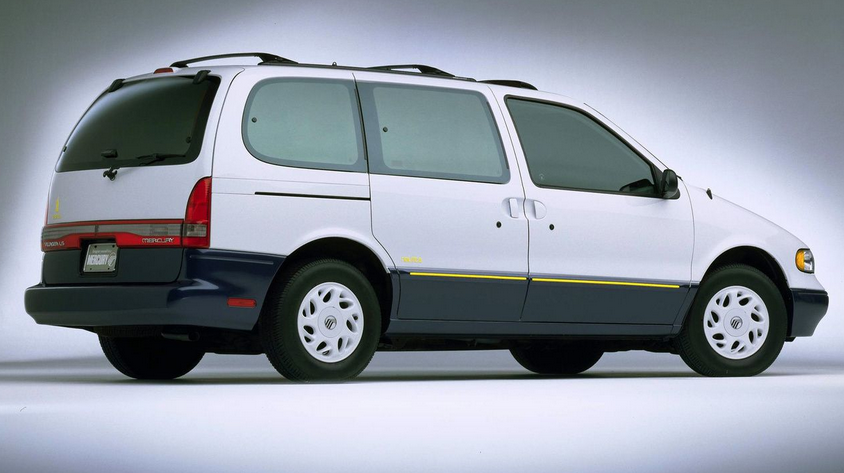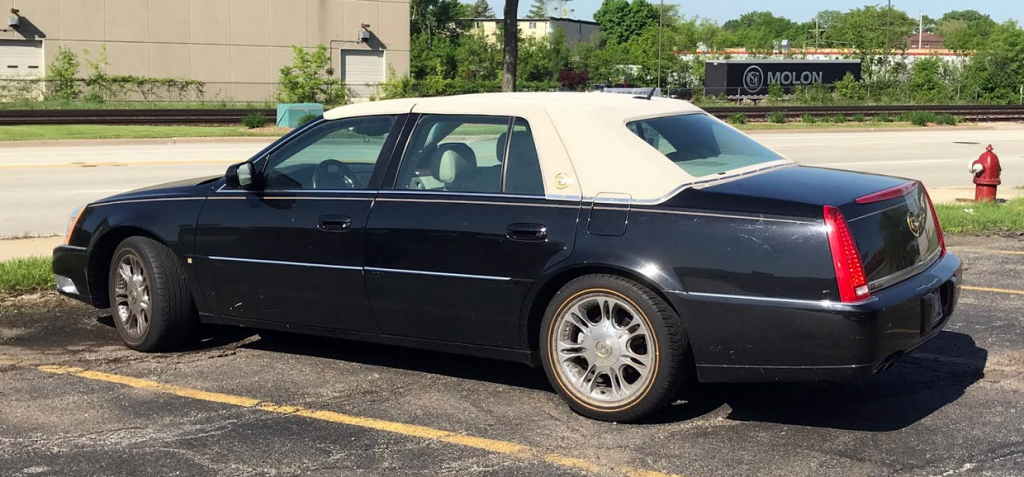 It's possible that the owner of this DeVille wasn't going for the Nautica look (Nautica is a sportswear brand who teamed up with Mercury to offer special-edition Villager minivans for a few years in the 1990s)–but the yellow-wall Vogue tires pull the look together so completely that you want to believe this was intentional. Just an FYI: This car suffers from countless little dings and scratches–just like most of the remaining Nautica minivans.
5 More Cars I Never See On The Road Anymore