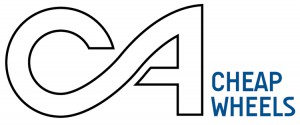 by Don Sikora II
Note: The following story was excerpted from the April 2016 issue of Collectible Automobile magazine.
Not surprisingly, the Chrysler 300M was named to invoke the legendary 1955-65 Chrysler 300 "letter" cars. Like the originals, the 300M was intended to be a more powerful driver-oriented car than other Chrysler sedans. This reborn 300 even used the "M" suffix in an attempt to resume the series where the 300-L left off 34 years earlier.
Review Flashback! 2004 Chrysler 300M
The 300M was based on Chrysler's second-generation front-drive "LH" chassis, and used unibody construction. Like other LH cars (Dodge Intrepid, Chrysler Concorde, and Chrysler LHS), the 300M rode a 113-inch wheelbase, and came only as a four-door sedan with the company's then-signature cab-forward design. The 300M's unique front and rear bodywork resulted in a car about six inches shorter than an Intrepid and 9.9 inches shorter than an LHS. This allowed 300M to be a so-called "five-meter" car–short enough to be better suited for sale in Europe.
The M's V6—something no vintage letter car ever had—was Chrysler's new 3.5-liter ohc unit with an aluminum block and heads. Shared with the LHS, the engine was rated at 253 horsepower and 255 pound-feet of torque. It was backed by Chrysler's four-speed automatic transmission with "AutoStick" control that allowed for manual gear selection. 
Car and Driver's June 1998 review of the 300M reported a 0-60-mph time of 7.8 seconds and a quarter-mile sprint of 16 seconds flat at 89 mph. This was fairly average performance at the time, but a sidebar contained a thought-provoking chart that compared the 300M to each of the original letter cars. Somewhat surprisingly, the 300M was quicker than most. Almost unbelievably, in 1962 Car Life had reported identical quarter-mile stats and a 0-60 time that was only .1 of a second quicker for that year's 300H with a 380-horsepower 413-cube V8. 
Living on the Edge with My 200,000-Mile 300M
Still, the magazine reminded readers the classic letter cars, while expensive, outperformed their competitors. Here the new car fell short.
Otherwise, C/D thought the 300M worked reasonably well as a modern-day sport sedan, especially for buyers seeking lots of room. The standard 17-inch tires weren't up to enthusiastic driving, but the testers appreciated the optional "handling" suspension that came with grippier 16-inch Michelins. Other positive comments applied to the brakes, the lack of torque steer, and the car's stability at its 143-mph top speed. Complaints were minor: A dash vent blew into the driver's face, and the front seat's memory controls were easy to accidently activate while exiting the car.
Consumer Guide® largely echoed C/D's positives. It did have gripes about so-so fuel economy (18.6 mpg in mostly highway driving), long rear doors that challenged rear-seat entry, and distracting windshield reflections in cars with light-color dashboards. 
First-year pricing started at $28,700. Changes were subtle through the 300M's run, but a new 300M Special model was introduced during 2002. Priced from $31,940, it included specific body trim, lowered and stiffened suspension, standard 18-inch rubber, and a modest power bump to 255 ponies. The final Ms in 2004 started at $29,185 in base form and $32,615 for the Special.
Pros:
• Trend-setting cab-forward styling is still easy on the eyes.
• Chrysler made quite a few of these, including more than 75,000 first-year models. Take your time tracking one down, since good examples should still be out there.
• A fold-down rear seat helps make up for a smaller trunk than its longer sibling, the Chrysler LHS.
Cons: 
• Performance is nothing special by today's standards, and fuel economy disappoints.
• Cars with the base suspension excel at highway cruising, but are quickly out of their element on more challenging roads.
• Tiring of purists pointing out that you are not driving a "real" Chrysler 300.
Final Drive:
Though lacking the visual bravado, not to mention the Hemi muscle, of the 2005 300C, the Chrysler 300M is not without its own charms. American-style room and comfort in a sporty and distinctively styled set of cheap wheels makes for an interesting alternative to more run-of-the-mill sedans. While the changes aren't dramatic, all else being equal we'd look for a 2002-04 Special.
Future Collectibles: 3 Vehicles I Boldly Predict Will Soon Appreciate in Value
Chrysler 300M