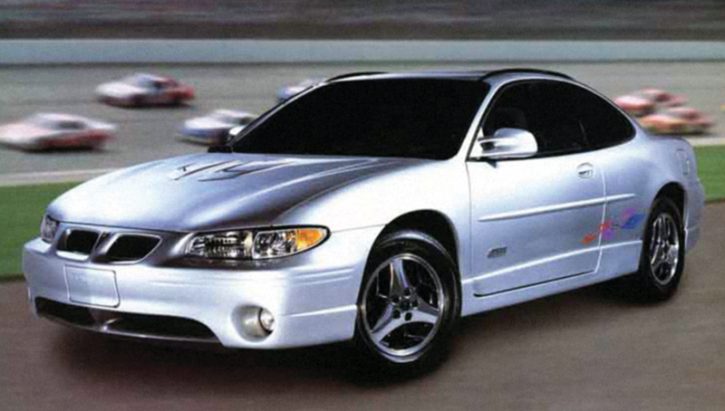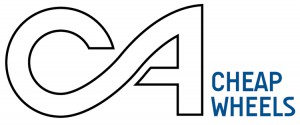 by Don Sikora II
Note: The following story was excerpted from the February 2017 issue of Collectible Automobile magazine.
Sometimes there's a fine line between an intriguing set of cheap wheels and just another used car. This time we think our nominee for this department is solidly on the more compelling side of that line—especially since we're looking at a special edition of a car that's pretty interesting to begin with.
Pontiac's 2000 Grand Prix was based on the so-called Wide Track design that made its debut for 1997. It used a revised version of GM's W-body platform that had underpinned the Grand Prix since it switched to front-wheel drive in 1988, rested on a 110.5-inch wheelbase, and was 196.5 inches long. In this new form, the '97 Grand Prix sold well. (Your scribe liked this Poncho enough to take delivery of a factory-fresh '97 GT coupe.)
The 1998 and '99 models saw few changes, and the 2000 Grand Prix's minor tweaks included the addition of an engine immobilizer that disabled the car's ignition if the proper key wasn't used. More importantly for our story, for the second time in three years Pontiac introduced an optional Daytona 500 Pace Car Replica package for the top-line Grand Prix GTP coupe. This wasn't particularly surprising; Pontiac supplied Daytona 500 pace cars since 1972, and the division was then a successful NASCAR competitor.
The package added specially trimmed two-tone seats with Daytona 500 and checkered-flag embroidery, console emblem, hood vents, unique rear spoiler, bright-metal exhaust tips, three-spoke polished-alloy wheels, specific bodyside decals, and Daytona 500 lettering on the rear bumper.
Another unusual touch was the addition of NASCAR-style roof fences. These relatively thin black ribs raised vertically above the car's roofline and looked a bit like the pieces designed to slow down a sideways-sliding NASCAR racer and keep it from getting airborne. On the street car, these fences replaced flush body-color moldings that ran from front to back along either side of the car's roof panel.
The racy extras added $2345 to the $24,160 base price of a GTP coupe. Daytona 500 Pace Car production was limited to 2000 copies; all wore Galaxy Silver Metallic paint.
Mechanically, the Daytona special was a carbon copy of other GTPs. That meant a 240-hp supercharged version of GM's 3800 Series II V-6 and a four-speed automatic transmission. Our office mates at Consumer Guide® appreciated the engine's "almost ferocious" acceleration and the automatic's "world-class smoothness." Ample interior and cargo room were other positives. Gripes included a cluttered dashboard and the stereo's confusing array of small lookalike buttons. Gas mileage was a disappointing 17-18 mpg on the required premium.
Grand Prix production for model year 2000 was a healthy 172,772 cars. Of that total, 10,497 were GTP coupes. That number includes the pace car replicas, so nearly one in five GTP coupes was a Daytona 500 replica. That means that while they are somewhat special they're probably not terribly hard to find.
Pros:
 Basic Wide Track Grand Prix styling was surprisingly clean and attractive for a late-model Pontiac.
 Grand Prix GTPs packed a 240-hp supercharged 3.8-liter V-6.
 Most mechanical bits are shared with countless other GM W-body front-drivers, so this orphaned Grand Prix should be easy to keep on the road.
Cons:
 Fast but relatively thirsty.
 Unlike the 1500 '98 GP Daytona 500 Pace Car specials, the 2000 edition's console plaque was not sequentially numbered.
 Many of the pace car's special appearance pieces and its signature silver paint were recycled for the 2001 Grand Prix GT and GTP Special Edition package.
Final Drive:
These "Wide Track" Grand Prix coupes still look pretty good to our eyes, and nice examples should be nearing the bottom of the depreciation curve. As cheap wheels, the Daytona 500 Pace Car add-ons bring a touch of exclusivity but are restrained enough that the car remains a tasteful daily driver.