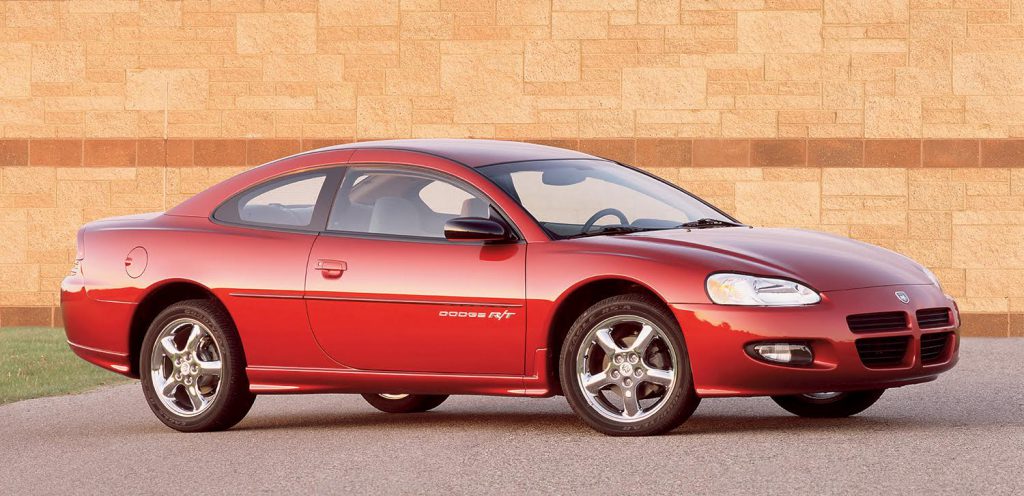 Note: The following story was excerpted from the June 2021 issue of Collectible Automobile magazine.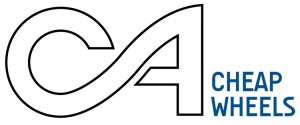 For nearly 15 years, Dodge's lone coupe model has been the throwback Challenger. Readers are surely familiar with its classic muscle car styling, rear-drive chassis, and Hemi V-8 with seemingly limitless amounts of horsepower. Therefore, we completely understand if you need a moment to recall Dodge's last pre-Challenger sports coupe, not to mention what its friskiest variant was called. Give up? It was the 2001-2005 Stratus R/T.

More from Collectible Automobile magazine
Dodge Stratus R/T
The Stratus coupe replaced the 1995-2000 Avenger in Dodge's lineup. The two were very similar in concept and both were built at the Mitsubishi Motors plant in Normal, Illinois. Stratus two-doors were fashioned from a front-drive platform sourced from the then-fresh Mitsubishi Eclipse sports hatchback and Galant sedan. The Dodge's wheelbase was 103.7 inches, with overall length 190.9 inches. Curb weight was approximately 3200 pounds. Dodge's home-grown Stratus four-door sedan shared little with the coupe beyond its general appearance and name, and was completely different mechanically.
The standard engine in the R/T was Mitsubishi's 3.0-liter overhead-cam 24-valve V6, good for 200 horsepower and 205 pound-feet of torque. It came standard with a five-speed manual transmission—interestingly, the stick wasn't offered in the corporate-cousin Chrysler Sebring coupe. The optional automatic transaxle was a four-speed with overdrive, and it came with "AutoStick" control that allowed the driver to manually select gears in a separate gate. Note that AutoStick became an optional extra for R/T automatics starting in 2002. Though not our focus here, "base" Stratus coupes were called SE—later SXT—and ran a Mitsubishi 2.4-liter four mated to a manual or automatic transmission.
That introductory Stratus R/T priced from $20,805, a substantial $2995 more than the base SE. Four-wheel disc brakes were standard on R/T (SE had rear drums), but antilock control was a $565 option. If antilock braking was added with the automatic transmission, the price rose to $740 but the buyer also received traction control. Other R/T features included 17-inch aluminum wheels, rear spoiler, air conditioning, keyless entry, and an Infinity sound system. Leather interior trim could be had at extra cost. Base price reached $22,980 by the 2005 model year.
The only changes of note for Stratus coupes came in 2003, when they received modestly revised exterior styling. Interior updates included a new dashboard and redesigned door panels, while front side airbags joined the options list.
Consumer Guide liked Stratus R/T's V6 engine and handling, but noted the low-profile tires and sporty suspension tuning conspired to deliver an unsettled ride on most roads. Perhaps the biggest gripe was the back seat, often an afterthought in sporty coupes. Passenger space in back was tight for two, and a low cushion and a seat back that was reclined too far back left almost anyone uncomfortable.
Photo Feature: 1962 Oldsmobile F-85 Jetfire Hardtop Coupe
Pro:
• The Mitsubishi V6 was well respected in its day, and contemporary drive reports say good things about both the five-speed manual gearbox and the AutoStick-equipped automatic.
Con:
• Let's be honest: Stratus coupes were cleanly styled but visually forgettable.
Final Drive:
Sporty coupes are completely out of fashion in this SUV-obsessed era, but we think they remain a fine way to make a style statement. Maybe that's especially true if you're on a tight budget. A Stratus R/T will never have the cachet of even a rental-spec Challenger V6, but remember we're talking cheap wheels here. At today's prices the same money it would take to keep a Hellcat full of gas and running fresh rear tires might put a nice Stratus R/T in your driveway.
Dodge Stratus R/T
Dodge Stratus R/T