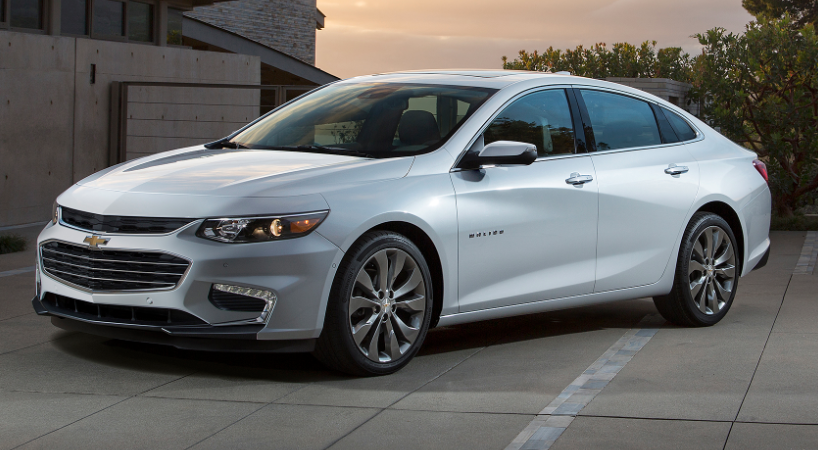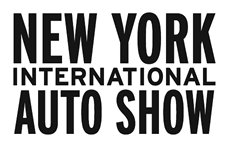 Chevrolet unveiled its anticipated all-new midsize sedan at the 2015 New York Auto Show. The redesigned 2016 Chevrolet Malibu wears striking bodywork that shares some design themes with its larger sibling, the Chevrolet Impala. The new Malibu has a 4-inch longer wheelbase than the car it replaces, but it is up to 300 pounds lighter.
A true gas-electric hybrid model joins the Malibu lineup. The Malibu Hybrid is powered by a direct-injection 1.8-liter 4-cylinder engine mated to a two-motor drive unit which is adapted from the new-for-2016 Chevrolet Volt. Chevy says that the lithium-ion battery system can power the car at speeds up to 55 mph on electricity alone. Like most hybrids, the battery pack takes up cargo space, but the Malibu Hybrid maintains 11.6 cubic feet of trunk space and a usable pass-through for long items. The Malibu Hybrid also marks the first use of Chevrolet's Exhaust Gas Heat Recovery (EGHR) system, which uses exhaust heat to warm the engine and cabin. Chevy estimates fuel-economy numbers of 48 mpg city/45 highway/47 combined.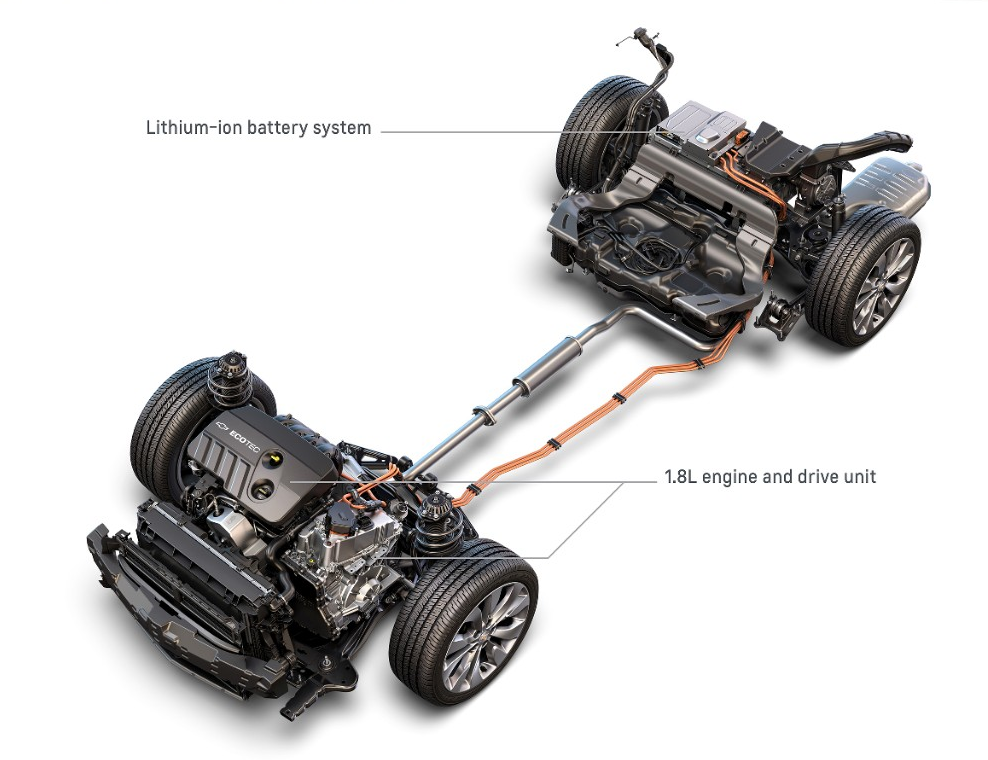 Non-Hybrid Malibus offer a choice of two engines. The base engine is a 1.5-liter turbocharged 4-cylinder hooked to a 6-speed automatic transmission; GM estimates its horsepower at 160 and its fuel economy at 27 city/37 highway/31 combined. The step-up option is a 250-hp 2.0-liter turbo four connected to an 8-speed automatic, which GM estimates will achieve 22 city/32 highway/26 combined.
The 2016 Malibu boasts 10 standard airbags and several new safety technologies, among them Forward Pedestrian Alert, Lane Keep Assist with Lane Departure Warning, and a Teen Driver system. Teen Driver offers a host of functions that help parents monitor teenage drivers and encourage safe driving. The system is activated via the teen's key fob enabling such features as a stereo-system volume limit, maximum-speed warning chime, and the deactivation of potentially distracting multimedia functions. The system automatically mutes the radio until the front seat belt or belts are fastened, and can record data such as distance traveled, maximum speed, antilock-brake events, and stability-control events as part of a digital "report card" for parents to review.
The Malibu's top-line trim level is now called Premier instead of LTZ. This is a change that will spread throughout the Chevrolet lineup.
More from the New York Auto Show
CG Says:
Early info indicates that this one will be a real winner. We had the opportunity to take an up-close look at two preproduction 2016 Malibu prototypes at an advance-preview media event, and we came away thoroughly impressed. It's clear that Chevrolet took the complaints about the previous-generation Malibu's subpar rear-seat space very seriously; in addition to the stretched space, the front seatbacks and rear headliner are "scooped out" for maximum leg- and headroom. Malibu's rear-seat room is now among the best in its class. Judging by the prototypes we saw, interior-materials quality is a clear step-up from the previous model as well, with a nice array of plush materials and soft-touch surfaces. We were impressed with the dashboard layout as well; it features large, clearly marked buttons, and one of the quickest, most responsive touchscreen interfaces we've used so far. If Chevrolet has executed the Malibu's powertrains and dynamic behavior as well as it has the car's packaging, interior, and technology features, it should have a strong competitor on its hands.
Test Drive: 2014 Chevrolet Malibu Turbo