American Motors flourished in the late 1950s and early 1960s thanks to the leadership of George Romney (Republican presidential hopeful Mitt's father) and the practical compact cars he championed. After Romney left American Motors to run for governor of Michigan, his replacement, Roy Abernethy, changed the company's direction. Sportier products and more muscular performance took on greater importance.
One early sign of this change in philosophy came in 1964 when AMC showed the Tarpon concept car. It was an attractive fastback version of the Rambler American compact. American Motors introduced a production fastback, the Marlin, for 1965. It was based on the larger intermediate-size Rambler Classic.
As this advertisement shows, the Marlin's exterior was all about the roof. Most Marlins wore the available two-tone paint. Front sheet metal was shared with the Classic. The interior was nicely trimmed, more like the company's top-line Ambassador. AMC's modern 232-cubic-inch six was standard, and V8s of 287 and 327 cubes were available.
The Marlin hit dealer showrooms on March 1, 1965, with a base price of $3,100. This ad's headline—"Meet America's first man-size sports-fastback!"—can only be interpreted as a swipe at the smaller Ford Mustang and Plymouth Barracuda fastbacks. While the Mustang was busy selling like crazy and creating a whole new market segment, Rambler dealers ended up moving 10,327 of the '65 Marlins.
The '66 Marlin lost the Rambler nameplates but was otherwise little changed. Some performance options were available, including a 4-speed manual transmission and a dash-mounted tachometer, but these were pretty mild compared to the new Dodge Charger fastback's available performance goodies that ran all the way up to the 426-cube "Street Hemi." Marlin sales fell to 4,547.
AMC's financial health was fading fast by 1967, yet an all-new Marlin debuted. It was even bigger, since it was based on the top-line Ambassador. Customers weren't reeled in, and sales fell to a pathetic 2,545. Marlin wouldn't return for 1968, but AMC's new '68 Javelin was a much better Mustang competitor.
I grew up about a mile from the old AMC Main Plant in Kenosha, Wisconsin, and I freely admit my soft spot for old Ramblers. It's difficult to argue that the Marlin was a success, but I think they are pretty darn handsome cars for what they are. I wouldn't be embarrassed cruising around in this Marlin silver and black '65. That black interior still looks good to my eye, but I'd seriously consider swapping out those wire hubcaps for something more attractive. I wonder how a Marlin would look wearing a set of Cragar S/S mags. . . .
Senior-Year Lust: The 5 Coolest Vehicles of 1983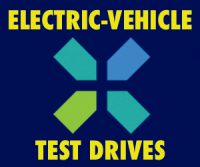 Auto Shows
Steve & Johnnie's Road Tests