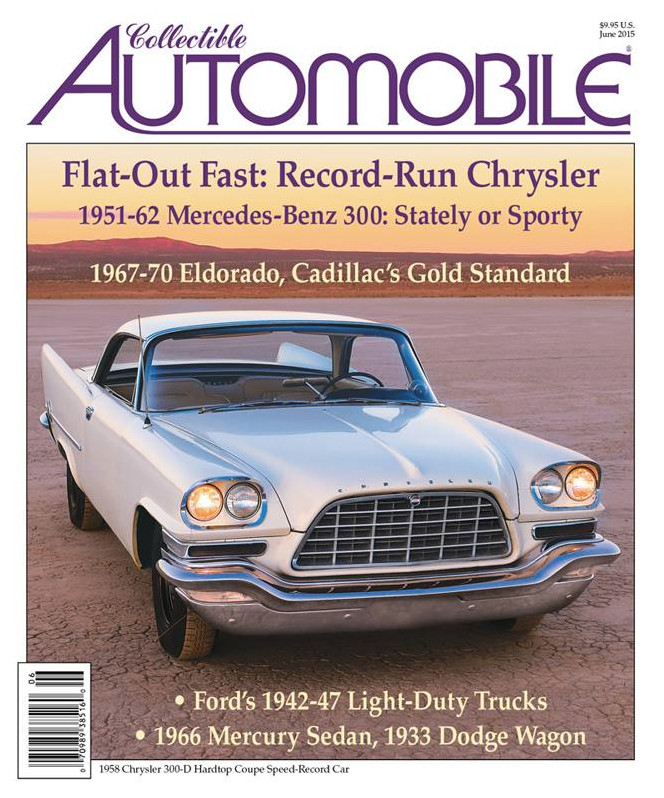 Two articles from the June 2015 issue of Collectible Automobile magazine were honored by the Society of Automotive Historians.
Two articles from Collectible Automobile® magazine, a Consumer Guide® Automotive companion publication, have won writing awards from an international vehicle-history association.
The Society of Automotive Historians (SAH) presented its annual Carl Benz Award to "1967-70 Cadillac Eldorado: Applying a Personal Touch" by freelance author Terry V. Boyce. The article from the June 2015 issue detailed the development of the first front-wheel-drive Cadillac from its initial design inklings in the early Sixties through the annual changes made to the production cars.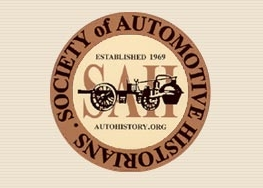 The Benz Award recognizes excellence in the presentation of automotive history appearing in a periodical published in the previous calendar year, and is made jointly to the author and the publication. It was the third Collectible Automobile® feature article written by Boyce to win the Benz Award. The Michigan resident previously won in 2011 and 2014. Overall, it was the 10th CA article to earn top honors from the SAH for writing in a periodical, and the third in as many years.
Awards Fall to Collectible Automobile and Daily Drive
Another award, the Carl Benz Award of Distinction, went to "Record Collector: The Story of a Special 1958 Chrysler 300-D" by Andy Mikonis, a freelance writer from Chicago. Also published in the June '15 issue, the piece told the story of the creation and preservation of a car that was built to pursue stock car speed records on the Bonneville Salt Flats and California dry lakes. The Benz Award of Distinction is, in effect, an honorable mention. It is the second award that the article won this year—in July it garnered a gold medallion from the International Automotive Media Competition.
The awards were announced on October 7 at the SAH's annual meeting and awards dinner at the Hershey Country Club in Hershey, Pennsylvania. Founded in 1969, the not-for-profit society claims a worldwide membership of more than 900. According to its website, the SAH exists to "support the compilation and preservation of papers, organizational records, print ephemera, and images" related to the history of motorized land transportation and to promote the publishing and teaching of automotive history.
Founded in 1984, Collectible Automobile® appears six times a year. It is published by Publications International, Ltd. of Morton Grove, Illinois.
Subscribe to Collectible Automobile®