A couple months back, our illustrious publisher, Tom Appel, opined about how the "potential to pay a huge sum of money for an option-laden vehicle has never been greater." In Content Creep, he focused (no pun intended) on the 2012 Ford Focus and Explorer versus the same models from 10 years prior.
Price of a 2013 Ford Pinto: $17,375
This "content creep" is not something that's strictly limited to Ford. I wanted to expand upon this concept by looking at other brands whose vehicles can suffer from the same affliction. At the same time, I'm keeping my perspective limited to the current model year, as you'd be surprised at just how large a gulf there can be between entry-level and loaded examples of cars that can be found side-by-side in the same showroom. I also wanted to select vehicles that are plenty good even without high levels of equipment.
2013 BMW 3-Series Sedan
Base Price (328i): $36,500
Sticker Shock Model (335i xDrive): $62,395*
We begin our list with one of the most egregious offenders. Pretty much every BMW follows the formula of a seemingly innocuous starting price with a dizzying array of options that require a home equity line of credit to afford. Some desirable items, such as a rearview camera and even satellite radio, are only available as part of expensive packages that might include other items you don't necessarily want. Do you really want the 335i's mighty turbocharged 6-cylinder engine, or can you make do with the more than adequate 4-cylinder in the 328i? Be very careful, prioritize what you really want, and you can come away with a fine German sedan with some change left over from your $50,000 bill.
2013 Ford Escape
Base Price (2WD S): $23,295
Sticker Shock Model (AWD Titanium): $37,815*
Tom centered his post on the Focus and Explorer, but the redesigned-for-2013 Ford Escape must be part of this discussion as well. Who'd have though we'd see the day when a 4-cylinder, all-wheel-drive compact SUV could exceed $35,000? Even if you move down one step to the less-powerful Escape SEL from the top-line Titanium, you can easily get to $32,000-$33,000 by adding some worthwhile convenience features, including rear-obstacle detection, pushbutton engine start, remote engine start, and a power liftgate. If you're willing to sacrifice much of this content, the volume Escape SE is where you want to be. On this model, you get the benefit of being able to skip the undesirable MyFord Touch interface system. Even at the SE's price point ($25,070 for front-wheel drive), it's far from the most affordable compact SUV, but it makes a lot more sense.
2013 GMC Acadia
Base Price (2WD SL): $34,875
Sticker Shock Model (AWD Denali): $52,300*
The 2013 GMC Acadia is receiving its first significant freshening since its model-year 2007 debut. While we've not yet put one through a full road test, preview drives show that this "large midsize" crossover could very well maintain its spot as a top choice in this increasingly competitive segment. Acadia will return in high-line Denali form for 2013, as this particular trim level proved surprisingly popular when it debuted in 2011. It has a few nice exclusive features, but not in a significant enough quantity to justify the $4,500-plus premium over the already very well equipped Acadia SLT2.
2013 Kia Optima
Base Price (LX): $21,975
Sticker Shock Model (SX Limited): $35,275*
The 2013 Kia Optima shows just how far the brand has come since its North American debut in the mid-1990s. The company is on a roll, and will likely continue its momentum despite reports that they (and corporate parent Hyundai) cooked the books when reporting fuel economy to the EPA. Kia is aggressively pushing its products upmarket, as evidenced by the new Optima SX Limited. New wheels and high-line Nappa leather upholstery (same stuff you can order in a BMW) highlight this model. It's a great car to drive, but so is the less powerful yet far less expensive Optima EX. If you can live without the Nappa leather, a similarly equipped EX—with its navigation system, heated and cooled front seats, heated rear seats, and HD Radio receiver—will cost you less than $30,000. Oh, did we mention that an EX equipped this way includes a heated steering wheel, which the SX Limited doesn't offer?
2013 Mazda MX-5 Miata
Base Price (Sport manual): $24,515
Sticker Shock Model (Grand Touring w/retractable hard top, Suspension Package, manual): $32,905*
The price delta of the MX-5 Miata's lineup is not as great as the other examples listed here. However, there is no vehicle on this list for which the dynamic differences between the top and bottom models are so minute. I would even argue that the base MX-5 Sport is a better car than a loaded Grand Touring. The GT's optional sport suspension mucks up the ride at little benefit to the car's already stellar handling. Though it adds little weight and steals no luggage space, the power-retractable hard top adds price and complexity to what should be seen as a simple, reliable, fun, and reasonably affordable runabout. The Sport still fits that bill, albeit to a much lesser extent than in years past. The Grand Touring does not.
* Our "sticker shock" prices include nearly all of the packages and standalone options that are available on these trim levels.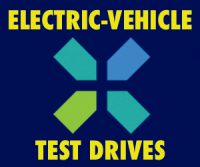 Auto Shows
Steve & Johnnie's Road Tests