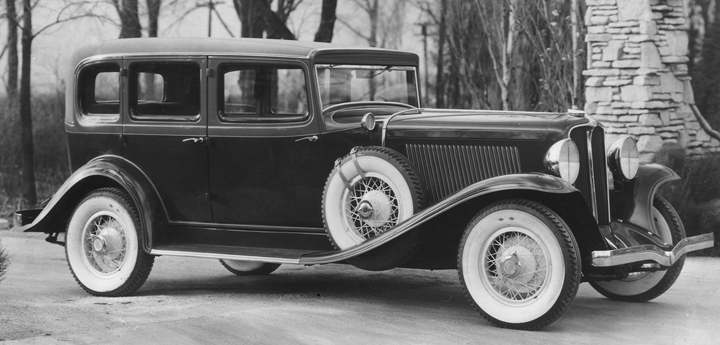 Destination charge, that non-negotiable component of a new car buying, is the cost of delivering the car from the factory to your local dealer. The cost has been steadily rising. Now, many destination charges are nudging the $1,000 mark. All 2013 Chryslers have a $995 destination charge. Ford and Chevy charge in the $800 range for cars, but order a full-sized SUV or pickup truck and you'll pay $995 for delivery.
The manufacturers must expect buyer resistance if the destination charge hits $1,000, and it will be interesting to see who will be the first to reach that magic number. Some exotic cars cost significantly more than $1,000 for delivery, but their shoppers are immune to sticker shock.
In 1931, today's $995 destination charge would have bought an Auburn sedan. In 1931, with new Fords starting at $430, the Auburn was a medium-priced car and an impressive one for the money. The Classic Car Club of America recognizes the '31 Auburn as a full classic. The Auburn rode on a generous 127-inch wheelbase and was powered by a 98-horsepower straight eight. Attractive styling emphasized the long, low lines. A racy 1931 Auburn Speedster started at only $945.
Many luxury car buyers, feeling the effects of the Depression, bought medium-priced Auburns, yet they still maintained upscale appearances. Business Week proclaimed that Auburn offered "more car for the money than the public had ever seen." The public responded to a good bargain, and Auburn was the rare automaker with higher sales after the 1929 stock market crash. Auburn's best year ever was calendar-year 1931, with 32,000 cars built.
For 1932, Auburn offered even more for the money with V12-powered cars starting at $975. Unfortunately, the Depression had deepened and thirsty V12s weren't selling at any price. Auburn went into decline and ended production in 1936. Although ultimately a financial failure, Auburn built some of the most sought-after cars of the Classic era.
Inflation marches on, and the money that bought a certified classic car in 1931 now only pays for shipping.
Price of a 2013 Ford Pinto: $17,375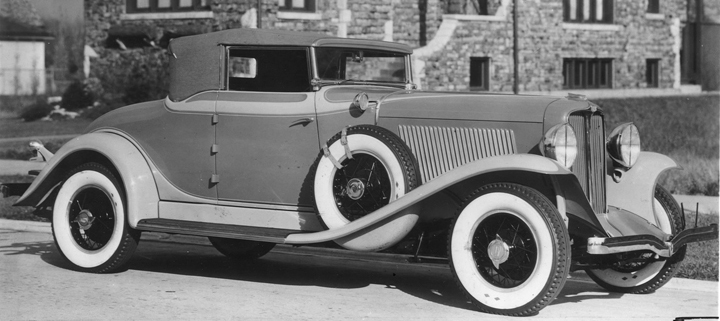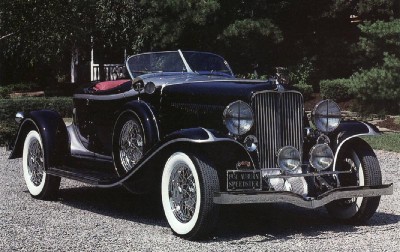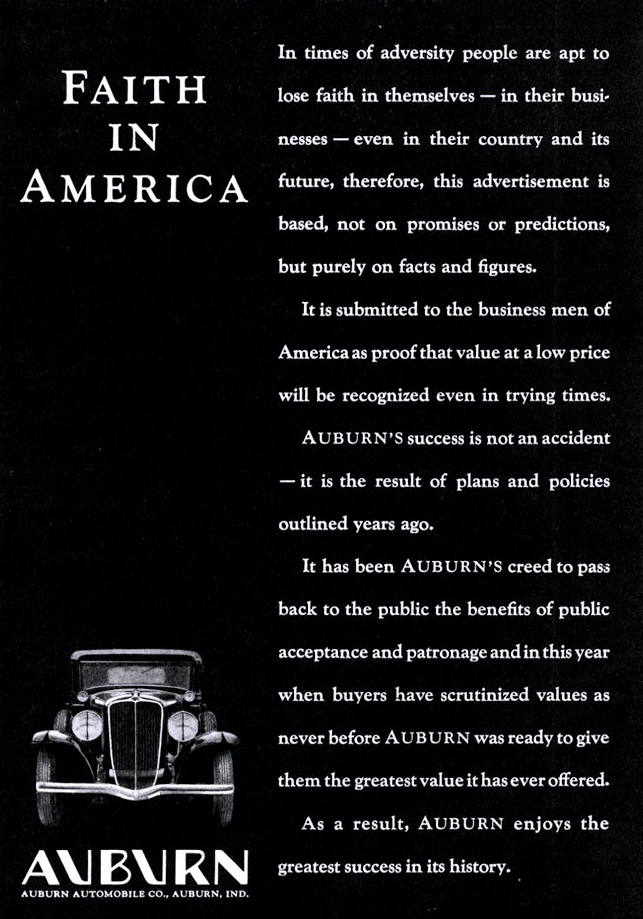 Myth: The Average American Can Afford the Average Car
1931 Auburn Sedan