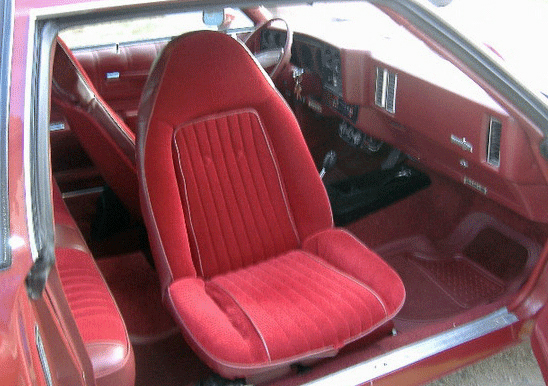 "Progress" isn't always good. Following are five automotive features I remember (or in some cases, I'm pretty sure I remember) from the past few decades that somehow have been discarded into the trashcan of history.
Five More Good Ideas That Have Come and Gone
Swivel bucket seats
The first ones appeared in Chrysler products of the 1960s (may have been '59), and then reappeared in some GM midsize cars in the mid-'70s. They always struck me as a great idea—even before watching my 91-year-old mom try to swing her bad hips out of a recent test car. Seems they would be more gracious for women in skirts, too.
Gas-fired heaters
Volkswagen made them famous in their old air-cooled Beetles of the 1960s, but I think Corvairs offered them, too. Gas from the fuel tank was used to fire a small heater (much like the furnace in your house) that produced instant warmth. It seems I recall a modern version being offered as an aftermarket or dealer-installed option on the Lexus LS a decade or so ago, but nobody from the company was able to substantiate it. Anyone happen to know?
Distance-canceling turn signals
Here's another one I'm iffy about. I'm almost sure I remember testing one, but I can't get any confirmation from the company. In this case, I think it was a mid-'90s or so Chevy Lumina. The idea was that the turn signals were linked to the odometer, and they automatically canceled after about 3/10s of a mile. Count how many times this coming week you wish that was still around.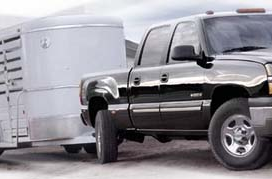 Quadrasteer
Some Japanese sporty cars offered a mild version of 4-wheel steering in the mid-'80s that was aimed at improving handling, but the Quadrasteer system introduced by GM in 2002 really put the idea to better use. Available on 1500 and 2500 full-size pickups, it was designed to provide a tighter turning radius by turning the rear wheels several degrees counter to the fronts at low speeds. It also aided stability by turning the rear wheels in the same direction as the fronts at higher speeds. Quadrasteer was available on extended-cab 2WD and 4WD models and included a special 6.5-foot box with flared fenders. It was hugely expensive at first, contained only in a package that included a few rather insignificant items for $5,500 to $7,500, depending on model. The next year, it was down to about $4,500 and was standard on the ritzy AWD GMC Denali. It never really caught on and was soon canceled. But I recall driving a truck so equipped on a GM press preview, and it was absolutely astonishing how it allowed that big pickup to be slotted into a parking space.
Self-dimming headlights
This is one of those features you wished other cars had. The first I recall hearing about were found in Cadillacs of the 1950s, but I'm pretty sure they were offered in other GM cars of the time as well. And they're making a comeback of sorts; for instance, the new Ford C-MAX has them.
Any other bygones that are favorites of yours?