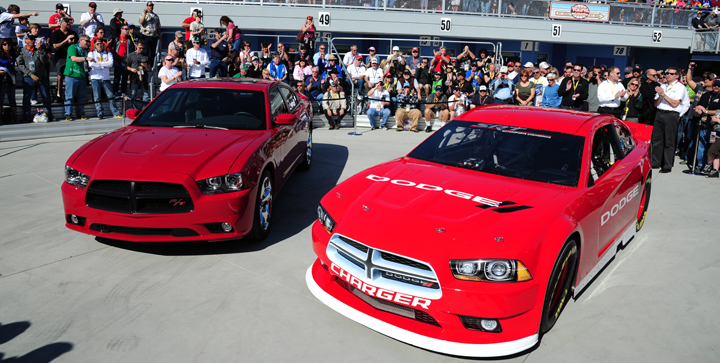 On August 7, 2012, SRT Motorsports President and CEO Ralph Gilles announced that the Dodge brand would not be competing in the 2013 NASCAR Sprint Cup and Nationwide race series. Dodge currently runs the Charger in Sprint Cup and the Challenger in Nationwide.
Dodge has a long history in NASCAR, and Chargers of the 1960s and '70s are some of the sport's best-remembered cars. Dodge's current NASCAR program dates to October 1999, when the company announced it intended to return to NASCAR's top series. The Dodge Intrepid racecar made its racing debut at the 2001 Daytona 500. The Intrepid was replaced with the Charger for the 2005 season. Since 2001, Dodge has won 55 races.
Dodge's exit leaves three manufacturers in NASCAR Sprint Cup: Chevrolet, Ford, and Toyota.
Fixing NASCAR (For Me): A Modest Proposal
Dodge Withdraws from NASCAR