Full disclosure up front: Consumer Guide, by way of parent company Publications International, Ltd., has a licensing relationship with NASCAR related to our hardcover book operation. Just saying. . . .
NASCAR isn't about cars anymore; it's about personalities. While that's fine, the formula doesn't really work for me. For the same reason I don't care much for reality TV, I can't latch on to the soap-opera-style drama that permeates NASCAR.
The last time I cared about anything NASCAR was when Chevrolet rolled out the Monte Carlo SS Aero Coupe in the mid-Eighties. I loved the fact that Chevy, in order to calm the aerodynamic chaos that was part of Monte Carlo's "formal" roof line, was forced to foist that crazy—and frankly cool as hell—rear glass on the buying public. To me, that's engaging racing. It's all about the machines.
I am not alone in this. Most of my gear-headed pals have lost the racing lust. They're bored with the off-track sniping that seems to define NASCAR these days, and they're unmoved by the mostly identical, series-spec cars that are raced by the sport's celebrity drivers.
Obviously, the formula works. Millions of folks follow NASCAR, and I get why. It's mostly because NASCAR is not about the cars. NASCAR is accessible, colorful, and packed with pageantry, and it makes for good TV. What's not to love?
24 Hours of LeMons: Racing at its Cheapest
But, I don't love it. I don't care about it. I never watched Survivor, don't know who Trump is going to fire next, and don't know why everyone hates Kyle Busch.
So, while I live with the fact that Sprint Cup racing is all about the people driving the cars, I ponder the opportunity for a lesser NASCAR series to be all about the cars. Real cars. The cars that you and I can finance for five years and wax on Sunday while listening to a race. You know . . . what used to be called racing. For those of you more smitten with the car than the driver, I humbly submit the following:
Manufacturer's Midsize Sedan Challenge Cup Series: A Proposal
The Manufacturer's Midsize Sedan Challenge Cup Series (MMSCCS) would afford automotive enthusiasts an opportunity to enjoy stock-car racing in its purist form, free from the drama and distraction that is a hallmark of Sprint Cup activity.
The core of the MMSCCS model is adherence to two fundamental tenets: The cars raced must be readily available for public purchase, and driver eligibility would be limited to a fixed period of time.
The Rules
The Cars
Qualifying vehicles will be 4-door sedans from a model range that sees in excess of 75,000 sales annually. (Think Accord, Altima, Avenger, Camry, Fusion, Legacy, Malibu . . . )

Actual racecars will be special models that are assembly line built and represent public sales of at least 1,000 units annually.

The "NASCAR" model must be 4-cylinder, with an engine that produces no more than 20 percent more power than that same engine in other versions of the car. Engines cannot be otherwise unique to the NASCAR model.

NASCAR models must have a full retail price, including all NASCAR-relevant optional content, of less than $35,000.

Race prep will be limited to necessary safety equipment plus upgraded brake-pad material and race-specific tires.

Unique wheels and minor body/fascia modifications to facilitate greater cooling will be allowed.

Manufacturers are encouraged to name homologation models "NASCAR Edition."
The Drivers
Drivers will be subject to a three-year career in MMSCCS. Annual series winners are disqualified from future MMSCCS racing, regardless of time in.

Drivers are forbidden from interacting with the media or entering into licensing deals while active in MMSCCS racing.
The Tracks
No ovals. These cars wont be that fast, anyway. We need curves—you know, steering.
A final thought: One side effect of MMSCCS racing should be the return of manual transmissions to sedan models priced above entry level. Additionally, makers would be encouraged to develop higher performance versions of their base engines.
I realize that there's no chance of any of this ever happening, but it's fun to ponder. How cool would it be to watch factory-backed Accords and Fusions duking it out at Road America? Seriously, I would watch that.
Headlamp Hat Dance: 6 Years of the Chevrolet Monte Carlo
Written by: Tom Appel
on July 10, 2012.
on June 2, 2017.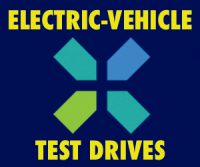 Auto Shows
Steve & Johnnie's Road Tests