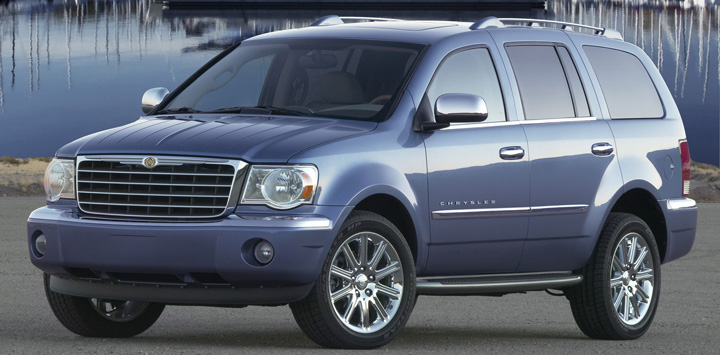 It has been a busy couple of years here in new-car land. All sorts of interesting stuff is hitting dealer lots for the first time, and a fair amount of not-so-interesting stuff is being filtered out through the sometimes-cruel process of automotive attrition.
In case you're keeping score, I have created a list of SUVs and crossovers that you may or may not have realized were gone—or on the verge of going away soon.
But, worry not. Take solace in the fact that in each case there's a better vehicle out there that serves a similar need and is, generally, a much better vehicle.
2007-2009 Chrysler Aspen
According to Chrysler, market research suggested that new-car customers were much more likely to associate the word Aspen with a city in Colorado than with an unloved Dodge from the Seventies. What the research didn't suggest was that no one would buy a Dodge Durango rebadged as an Aspen.
Buy Instead: The excellent Dodge Durango. Redesigned for 2011 after a 2010 hiatus, the new Durango is about as good as a large tow-ready SUV gets.
2003-2011 Honda Element
Element was the perfect answer for a question that was never asked. That's a shame, as the vehicle was plenty practical and supremely roomy. Perhaps a victim of generational confusion, Element was aimed at a youth audience, but seniors looking for an easy-to-slide-into, high-hip-point-seats type of vehicle flocked to the Element, likely damaging the truck's appeal with the youngsters.
Buy Instead: If you need the big side doors, the Mazda 5 boasts über-practical sliders on a vehicle with a footprint no larger than the Element's. Otherwise, stick with Honda and check out perennial favorite CR-V.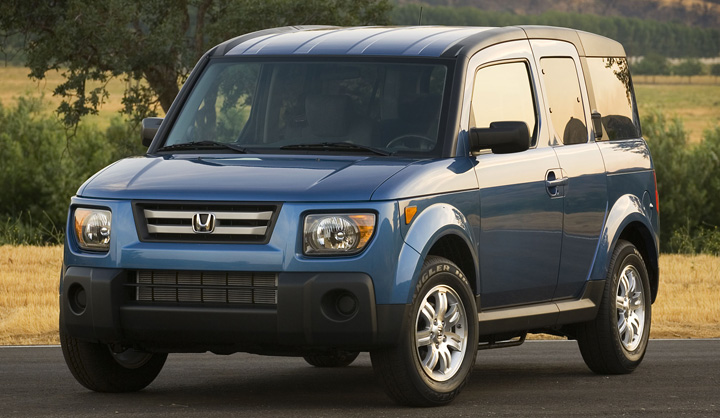 The 5 Most-Forgotten Vehicles of 1981
2007-2012 Hyundai Veracruz
Veracruz was Hyundai's first foray into the premium-vehicle market, and it didn't really miss the mark. Early reviews compared the truck favorably with the excellent Lexus RX 350, and our own long-term test Veracruz met mostly with praise.
Still, the market wasn't ready yet for a $40,000 Hyundai, and the truck's EPA numbers became a problem when gas prices spiked above $4.00 that first time. Today, Hyundai sells Genesis and Equus sedans that bring more than $40,000. Likely, Veracruz helped pave the way.
Buy Instead: We're still waiting to drive it, but a 7-passenger Hyundai Santa Fe is due in showrooms this fall. We expect that a high-luxe version of that vehicle would likely approach the premium feel of Veracruz.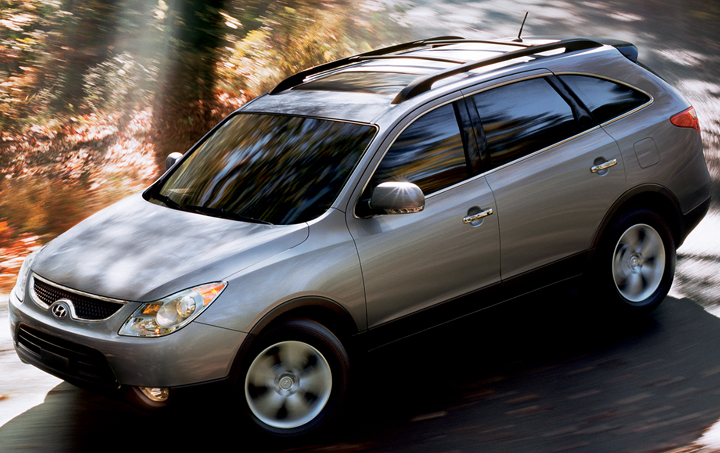 2007-2012 Mazda CX-7
We never warmed up to this compact Mazda crossover. Part of the problem was that in the early years of its run, Mazda sold the CX-7 only with a cranky and none-to-frugal turbocharged 4-cylinder engine that was both wanting for torque and inexplicably thirsty. The later offering of a larger non-turbo engine did little to attract shoppers—or our love.
Buy Instead: Check out the excellent Mazda CX-5. It's a little smaller than the outgoing CX-7, but it's more fun to drive, cost less, and—thanks to its "SKYACTIV" technology—averages around 30 mpg in Consumer Guide real-world testing.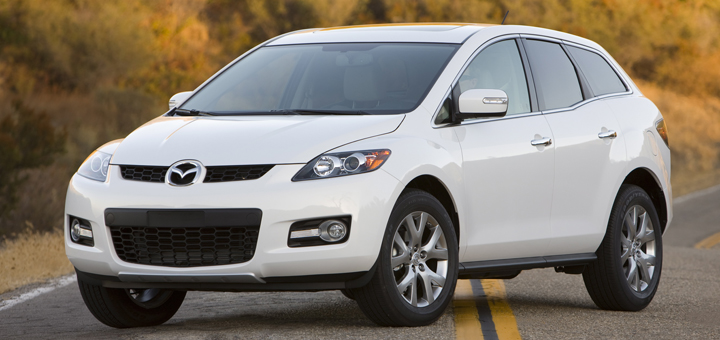 2006-2011 Pontiac Torrent
Good things come even from bankruptcies, and the passing of this unlovable wreck was one of the best things to come of the General Motors reorganization. Essentially a first-generation Chevrolet Equinox saddled with a Pontiac badge, the Torrent felt as cheaply made as it was.
An especially unpleasant GT version of the Torrent featured a nasty, Suzuki-built version of the GM corporate 3.6-liter V6 that during acceleration sounded like gravel being washed in second-hand centrifuge.
Buy Instead: If you're looking for an alternative to the since-redesigned and now excellent Chevy Equinox, consider the boldly styled and surprisingly space-efficient GMC Terrain. Test drive a 4-cylinder model before committing to the V6; it's enough for most people.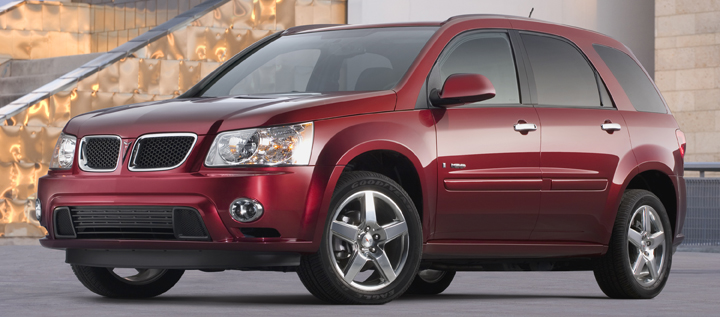 The 7 Most-Forgotten Vehicles of 1990