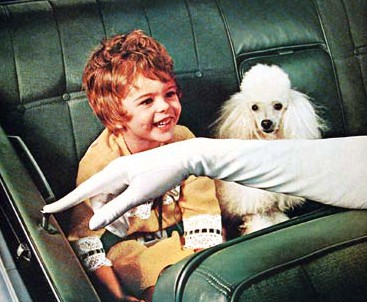 Publisher Tom recently sat down to chat with radio personality and noted pet expert Steve Dale, host of "Steve Dale's Pet World." The topic of that conversation was automotive dog safety. You can hear that conversation this Sunday (February 15) on WGN radio in Chicago at 6:30 AM CST. Included here are a few of the points discussed.
The romantic image of a dog hanging its head out the window of a well-aged pickup truck always warms the heart, but it should also raise your blood pressure a bit. Dogs, like people, should always be restrained when traveling by car or truck. The larger question, and one for which there is no clear consensus, is how best to restrain your canine friend.
This question carries added relevance as Americans are traveling with their dogs now more than ever. According to Bark Buckle UP, a dog-safety advocacy group, 82 percent of dog-owning families plan to bring their pups with them on vacation each year.
Pet owners have three primary in-car dog-restraint systems to consider when preparing for travel with their pets: harness, carrier, and partition. Here's a look at three manufacturers and the dog-restraint systems they support: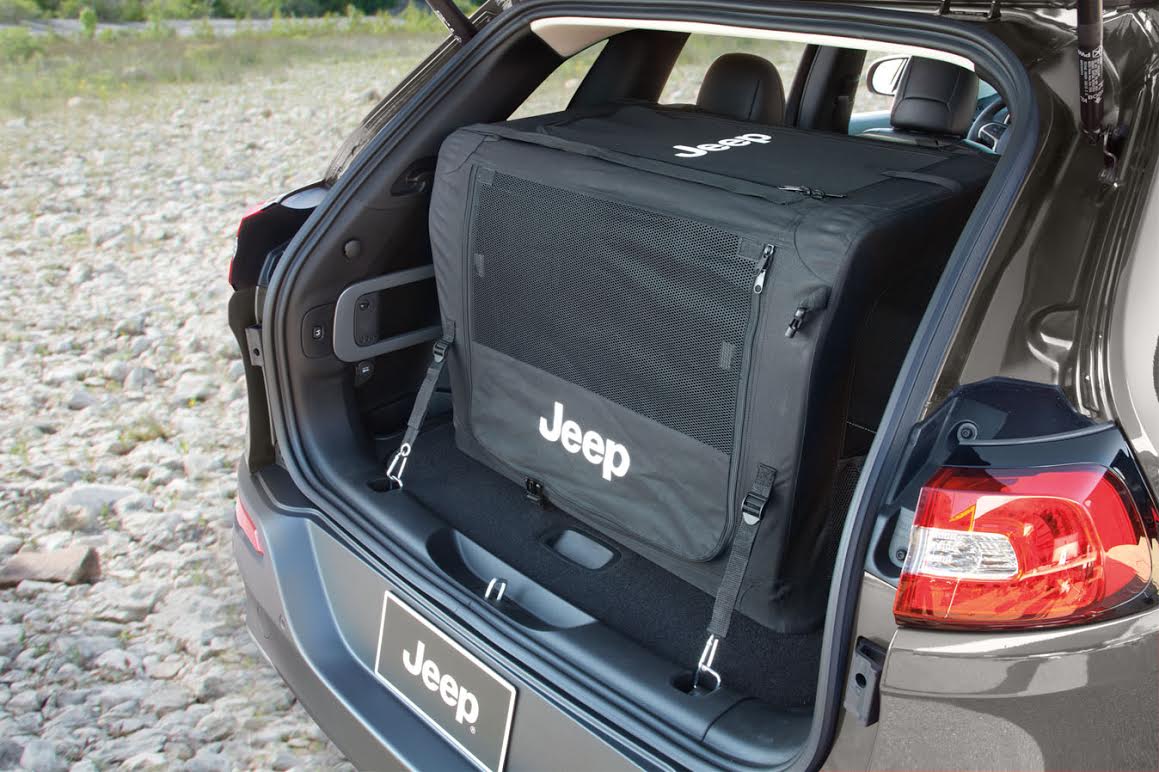 Jeep – Carrier
The 2014 Jeep Cherokee is notable for a number of reasons, one of which is being the first vehicle to market with a 9-speed automatic transmission. Also of interest is the available Jeep-branded pet carrier custom designed to fit the Cherokee's cargo area.
The KL Pet Kennel aligns with the Cherokee's cargo tie-down links for secure installation and includes zipper access from the top, both sides, and the front. The folks at Jeep claim a 50-pound dog will fit with no problem. The $165 carrier fits other Jeep vehicles as well and can be ordered from your dealer or directly from Jeep here.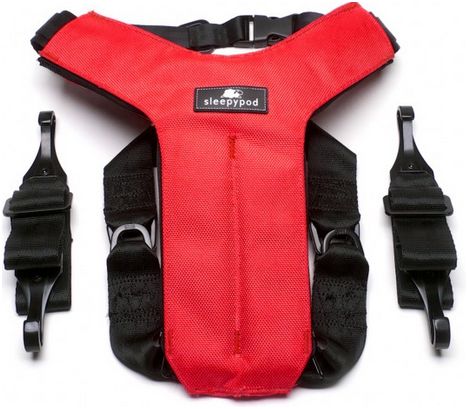 Subaru – Harness
Finding little data to support the claims being made by the companies selling in-car dog harnesses, Subaru chose to do its own research. The Japanese carmaker known best for its time-tested all-wheel-drive systems commissioned the Center for Pet Safety to evaluate the best-selling dog harnesses. When the smoke cleared, and after a number of fur-covered crash test dummies gave their all (really), a single brand rose to the top.
Only one manufacturer, Sleepypod Clickit, produced a harness in all three tested size categories that was determined to be safe. As a result, Sleepypod harnesses can be purchased at most Subaru dealerships. Be sure to checkout the test video here.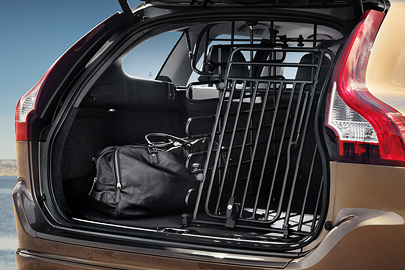 Volvo – Harness and Partition
Known for selling wagons and crossovers, Volvo now sells the above "dog gate" through its official accessory catalog. Shown here fitted in the brand's XC60 compact crossover, the maker also sells partitions for its XC70 wagon, XC90 midsize crossover and a few other models as well. The dog gate is designed to consume about half of a vehicle's cargo-area space, leaving room for additional storage. The dog gate runs about $300. You can check out the Volvo dog gate here.
It's worth noting that in 2008, Volvo toured the U.S. auto show circuit with the folks at Bark Buckle UP promoting the use of harnesses as well as cargo-area partitions.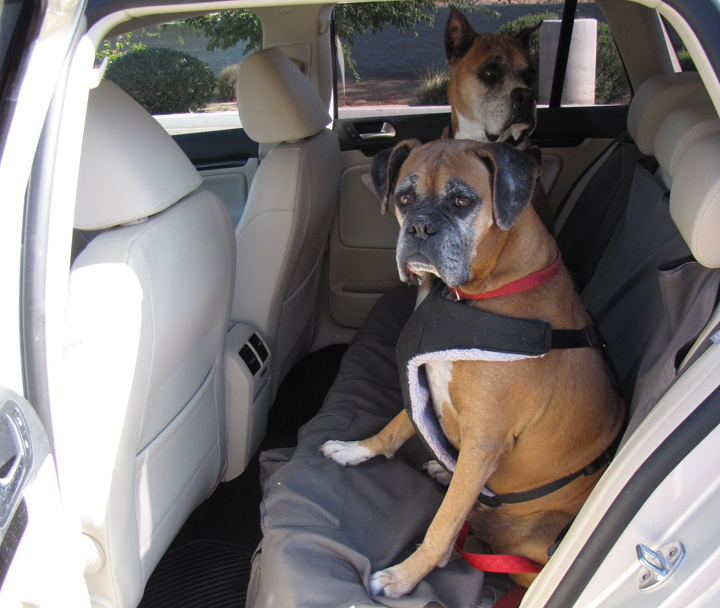 Read why Center for Pet Safety founder Lindsey Wolkos took umbrage with elements of this blog post. Check out our interview with Lindsey here.