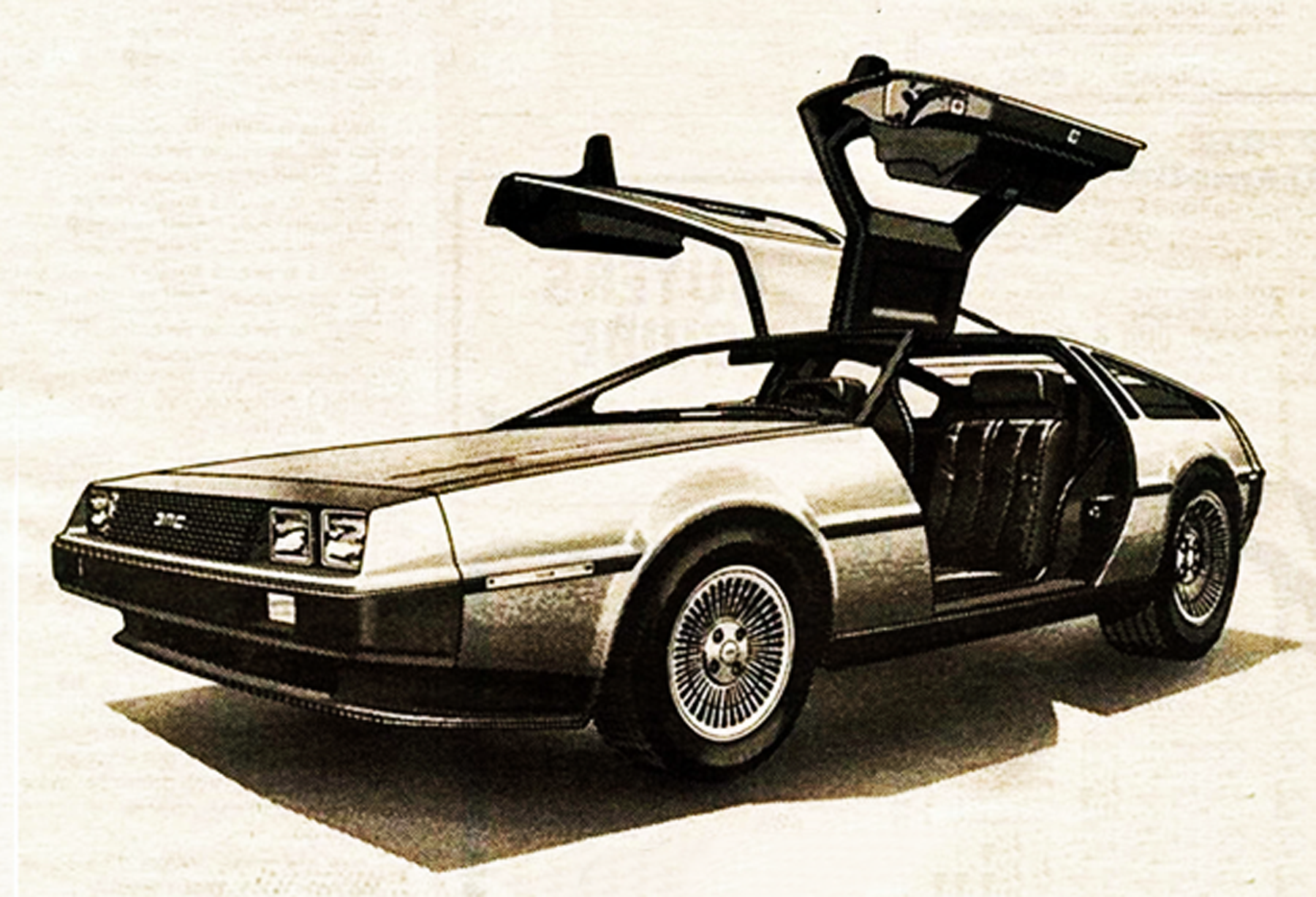 The DeLorean sports-car experience, at least for auto enthusiasts, was very much like Christmas as a parent. Lots of excitement—and work—as the big day approached, and then a whole lot of clean up and bill paying in the aftermath. But the holiday itself? Hardly had time to enjoy it.
Favorite Car Ads: 1983 DeLorean
The DeLorean DMC-12 (that's the car's proper name) seemed to have arrived just in time to disappear, with the make's founder in prison, and the last cars being distributed by a liquidator. What a bummer.
Legendary auto executive and creator of the Pontiac GTO John Z. Delorean had left his job at General Motors to build his own sports car. How could anything but good come of that? Turns out, very little good came of the project at all.
Favorite Car Ads: 1975 Triumph TR7
The gull-winged sports car certainly looked the part; penned by famed designer Giorgetto Giugiaro it was clean, angular, and finished in stainless steel (which, ironically, stained very easily). But the finished product disappointed, arriving with just 130 horsepower on tap, and riddled with early-production quality issues. Additionally, the promised $25,000 sports car quickly rose in price to $34,000, despite being no quicker than a period Volkswagen Rabbit.
Classic Car Ads: The Low Priced Three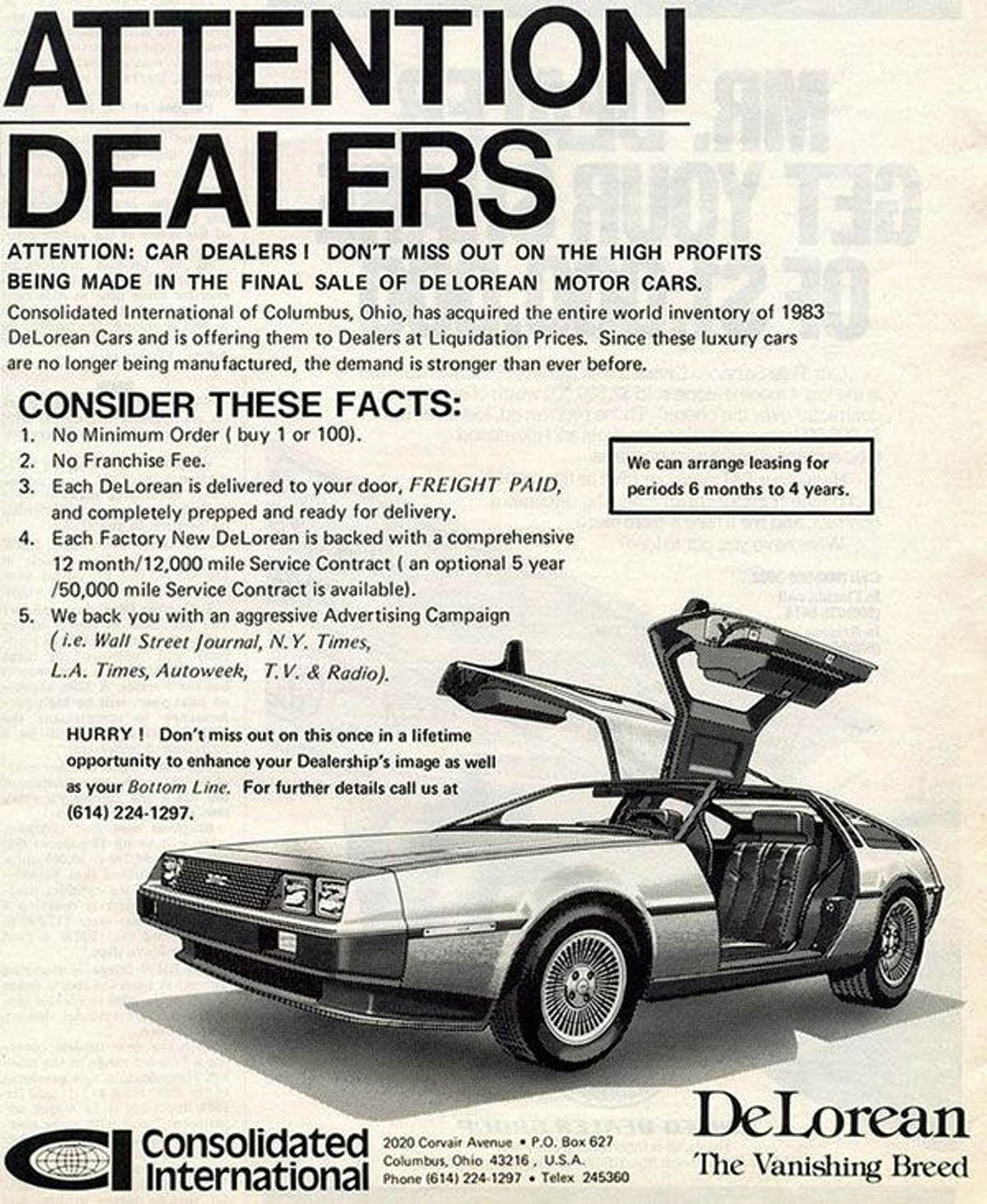 The ad seen here—not a really a "favorite," but certainly one well remembered—represented the last gasp of the promising sports-car maker.
John Z. Delorean was in plenty of hot water by this time, in jail as a result of the whole cocaine/entrapment/easy-cash thing, and under investigation in Northern Ireland (where the DMC-12 was built) for a number of alleged fiscal improprieties.
This ad appeared briefly in all the major buff books. Its sad lack of design and cheap 2-color print driving home the point that the remaining DMC cars were now just commodities, and there was little about them to be celebrated.
All told, roughly 9000 DMC-12s were built over three model years. Survivors command pretty big money today, with examples going for between $50,000 and $100,000 based on condition and mileage. The only option was the $650 3-speed automatic, so all cars out there are pretty much the same, save for interior color.
This ad reminds us that we were cheated of the promised-for-1984 DMC-12 Turbo, which was reported to enjoy 200 horsepower, and a 0-60 mph time as low as 6 seconds. Imagine if just a handful of turbocharged DMCs had been built? What would those cars be worth today? Alas, that Christmas wish went unfulfilled.
1983 DeLorean Gallery
(Click below for enlarged images)