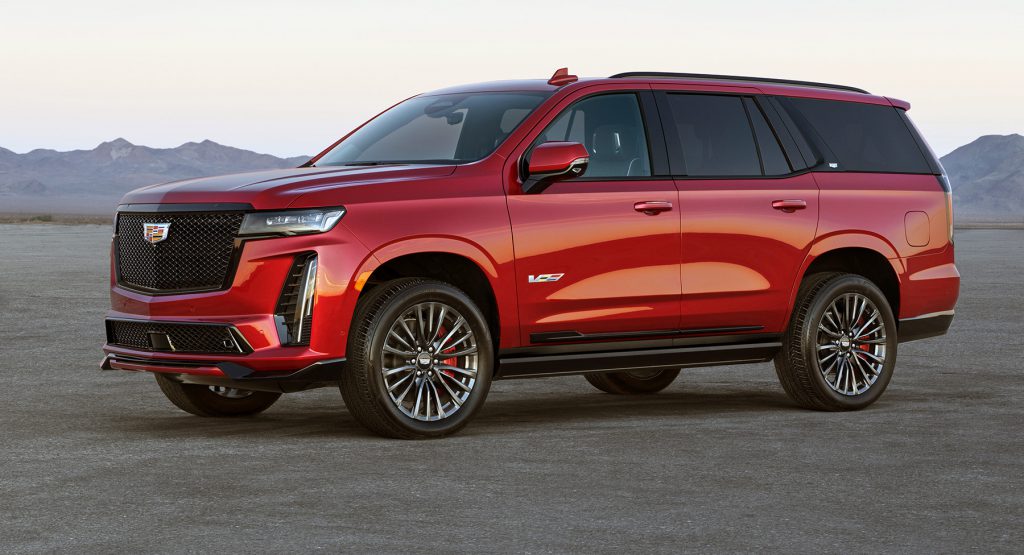 Today, Cadillac officially unveiled a high-performance version of its Escalade full-size SUV. Cadillac is in the midst of becoming a pure-EV brand—company executives have announced that Cadillac will not be selling any internal-combustion-engine (ICE) vehicles by the year 2030. Before then, however, the GM luxury division is giving gasoline engines one heck of a send-off by offering some serious high-performance models. The 2022 Cadillac CT4-V Blackwing and CT5-V Blackwing are ensuring that Caddy's ICE performance sedans are going out with a bang, and now the Escalade-V looks poised to do the same for the brand's SUVs.
First Spin: 2021 Cadillac Escalade
2023 Cadillac Escalade-V
The 2023 Cadillac Escalade-V marks the first use of Caddy's high-performance "V" moniker on an SUV, but we don't know exactly how high-performance it will be at this point—Cadillac hasn't announced exactly which engine the Escalade-V will have. Since the regular Escalade comes standard with a 420-hp 6.2-liter V8, it'll almost certainly have to be something special to stand out. We wouldn't be surprised to see a version of the supercharged 6.2-liter V8 that's currently used in the CT5-V Blackwing (where it makes 668 horsepower) and the Chevrolet Camaro ZL1 (where it makes 650 hp).
2023 Z06: Corvette Goes DOHC…Again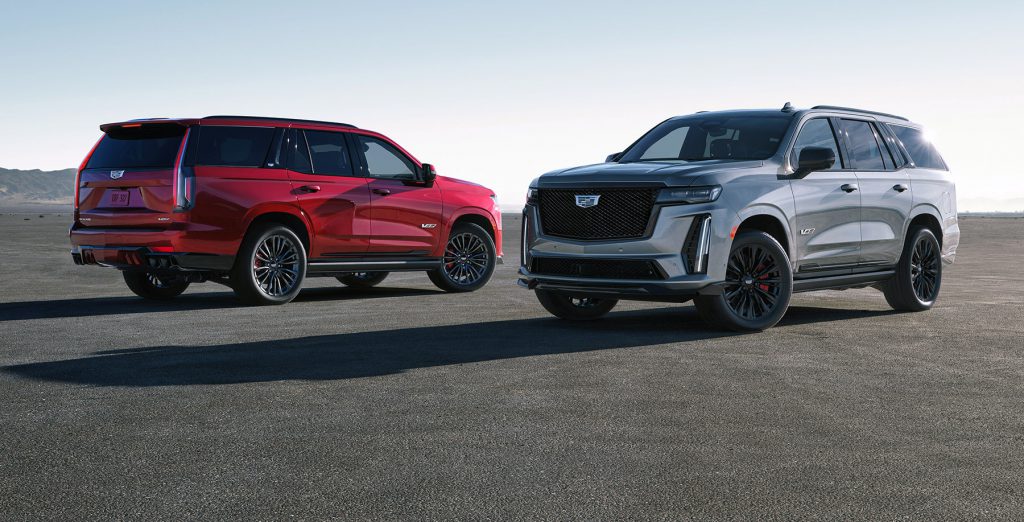 From the photos Cadillac has released, it appears the Escalade-V's performance styling add-ons will be fairly subtle—a slightly more aggressive front fascia, bodyside sills, and a diffuser-style rear fascia with plus-sized exhaust tips are apparent, along with the expected dark-finish trim elements and V badging. We also see two different wheel styles, and we'd wager that Cadillac engineers have tuned the suspension and upgraded the brakes to help this 5600-lb-plus large SUV handle with at least a bit more nimbleness for a vehicle of its size, heft, and center of gravity.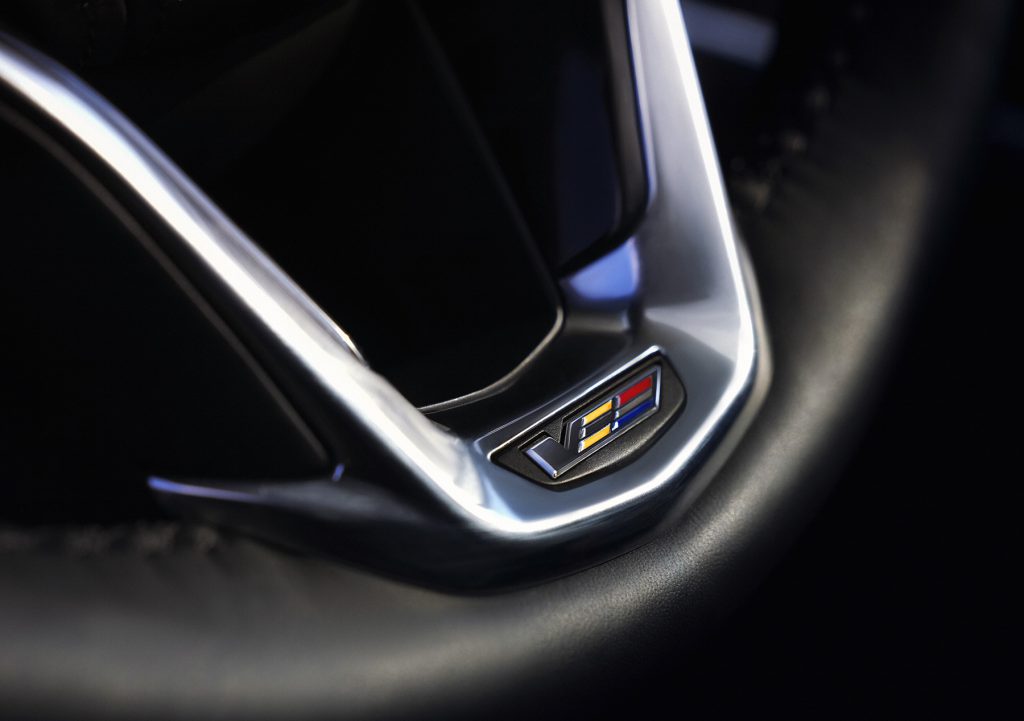 Stay tuned—Cadillac says full vehicle specs and more info will be revealed later this spring. Meanwhile, you can check out our discussion of Cadillac's plans to shift to pure-electric vehicles on the latest episode of the Consumer Guide Car Stuff Podcast.
Muscle-Car Face-Off: 2021 Ford Mustang Mach 1 vs Shelby GT500
CG Says:
Even though we don't know any concrete details just yet, the Escalade-V is a vehicle that has "last of a breed" written all over it. It's sure to be extra pricey, extra luxurious, and extra-extra thirsty for premium-grade gasoline. In terms of its timing and position in Cadillac's history, the Escalade-V is kind of like binging on a king-size banana split before starting a healthy diet the next day.
Listen to the Car Stuff Podcast
2023 Cadillac Escalade-V Gallery
(Click below for enlarged images)