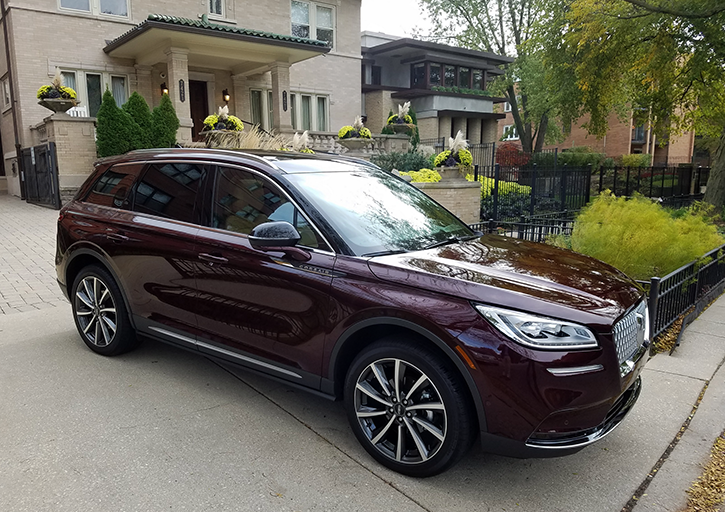 The past three model years have been especially momentous ones for Lincoln's SUV lineup. For 2018, the full-size Navigator underwent a dramatic (and successful) redesign. For 2019, the two-row midsize MKX got a thorough revamp and a name change to become the Nautilus. For 2020, Lincoln has just issued a one-two punch in the form of an all-new Aviator three-row midsize SUV and Corsair compact SUV, which take the place of the MKT and MKC in Lincoln's model roster. That's essentially a complete product-line changeover, and it also represents a marketing-strategy shift, as Lincoln has dropped its alphabetic (and not particularly well-received) "MK" naming convention. The Corsair is the last piece of this puzzle, and it's arriving at Lincoln dealers now.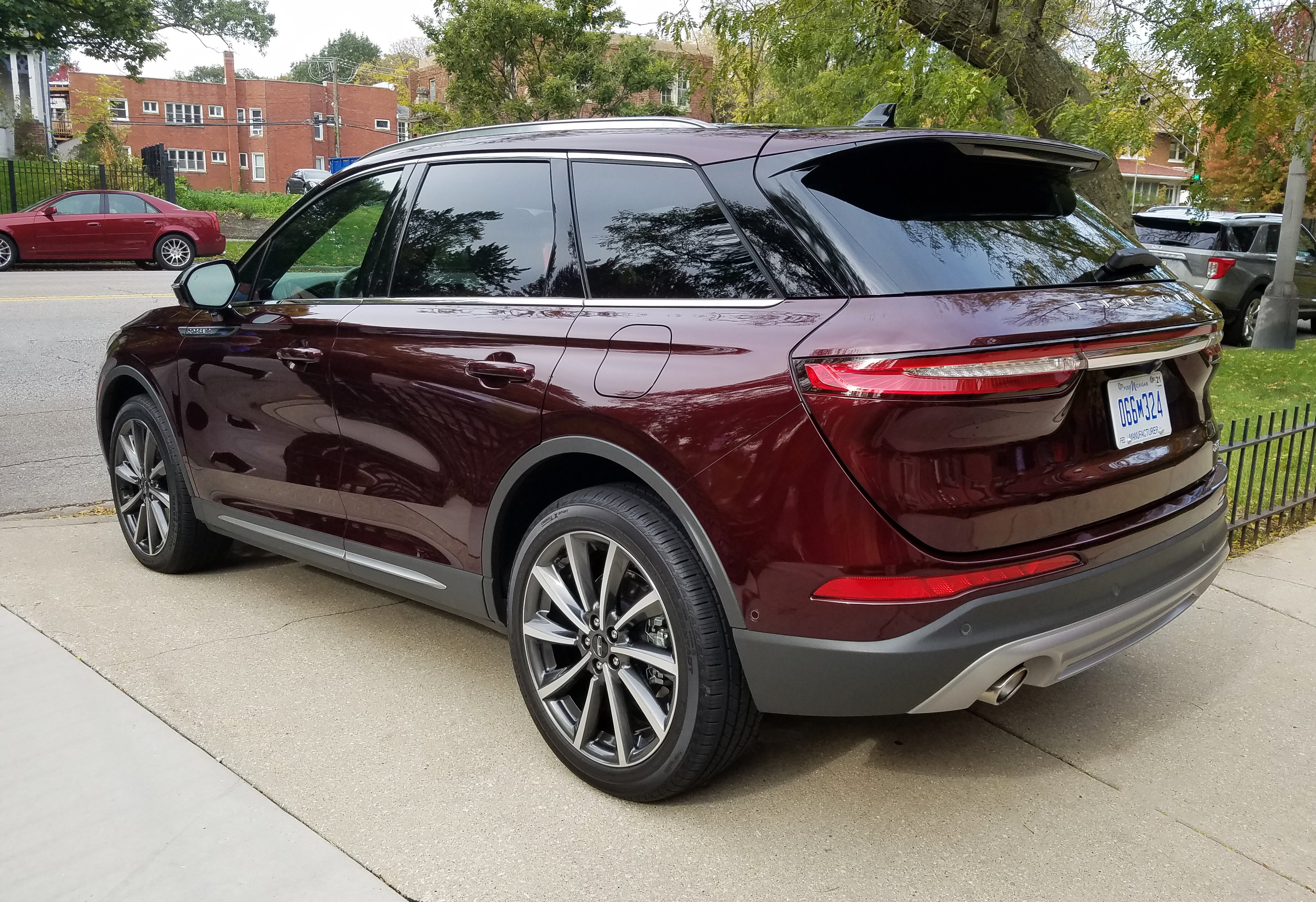 Damon Bell
Consumer Guide editors recently had the opportunity to test drive a pair of Corsairs at a Chicago media event. Both were all-wheel-drive Reserve models, though one had the base turbocharged 2.0-liter 4-cylinder engine (which is rated at 250 horsepower and 280 lb-ft of torque) and the other was equipped with the optional turbo 2.3-liter four (295 hp and 310 lb-ft of torque).
We didn't have the chance to get either vehicle out on the highway, but both engines delivered satisfying go on city streets and open four-lane boulevards. There's a bit of turbo lag from a stop, but the power comes on nicely after that. An 8-speed automatic is the sole transmission with both engines, and it shifts smoothly and promptly. The exhaust note is a bit raspy in fast acceleration—it's clear these are 4-cylinder engines—but is nicely muted overall, as is noise from other sources.
Lincoln says one of its guiding product-design principles is the concept of "gliding"—the focus is on effortless, smooth motion rather than aggressive acceleration and tenacious corner-carving capabilities. In keeping with that philosophy, the Corsair's ride is tuned more for comfort than sportiness—even in the "Excite" driving mode—but the vehicle feels lithe and fairly nimble nonetheless, thanks to its tidy overall dimensions and relatively low overall height for a crossover SUV.
The Corsair's basic platform is shared with all-new 2020 Ford Escape, but the Lincoln is a significantly more luxurious vehicle inside and out. The Corsair's standard turbo 2.0 engine is the step-up choice in the Escape, and the 2.3-liter engine can't be had at all in an Escape. In fact, there are plenty of other Corsair features that the Escape doesn't offer, and one of them is that posh ambiance. The Corsair's exterior design is basically an attractively downsized version of the new Lincoln Aviator's styling, and the cabin is a serious step up in looks and materials from its Ford cousin. Buttery leather upholstery with handsome contrast stitching, a large panoramic sunroof, and available "Perfect Position" 24-way power-adjustable front seats are a few of the highlights.
First Spin: 2020 Lincoln Aviator

Lincoln's symphonic chimes are another much-appreciated feature, at least by me. In place of the harsh electronic beeps and buzzes many vehicles use for warning and "soft-warning" chimes, the latest Lincolns use pleasant tones that are actually live recordings from Detroit Symphony Orchestra players. A soothing tone from a viola is much better than a shrill beeping noise any day, even if you've accidentally left your keys in the vehicle. It's a nice indication of the details that were sweated over in the Corsair's design process.
The Corsair's control layout is fairly straightforward, save for one notably unconventional choice: the push-button gear selector is mounted at the center of the dashboard, just below the HVAC vents. The buttons work with a smooth, positive action, but the unorthodox location takes some getting used to; we found ourselves hunting for a traditional shifter more than once during our test drives.
Test Drive: 2019 Jaguar F-Pace SVR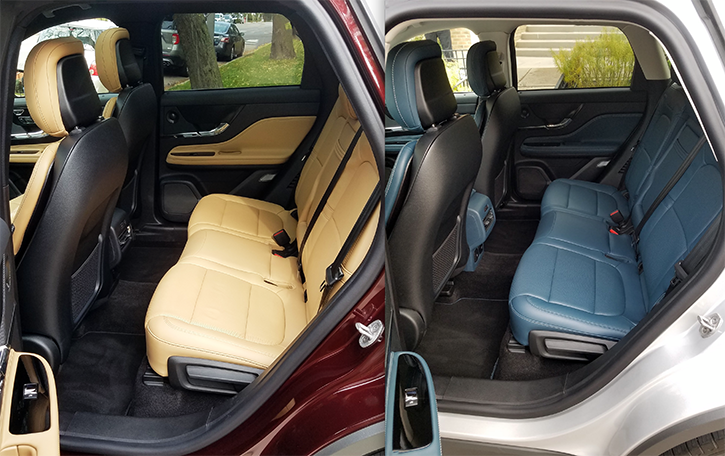 The base price of the Corsair Reserve AWD is about $46,000 including destination, but the bottom-line sticker price on the optioned-up 2.3-liter model we drove was a cool $58,605, and the 2.0-liter model wasn't far behind. That's a lot of money for a compact crossover, but it is on par with several comparably equipped competitors—particularly those from the European makes. And, given the focus on athleticism and aggressive styling that many class rivals exhibit, the Corsair's "sanctuary for the senses" mission may end up being a smart strategy that helps it stand out from the pack.
Quick Spin: 2019 Volvo XC60 Plug-in Hybrid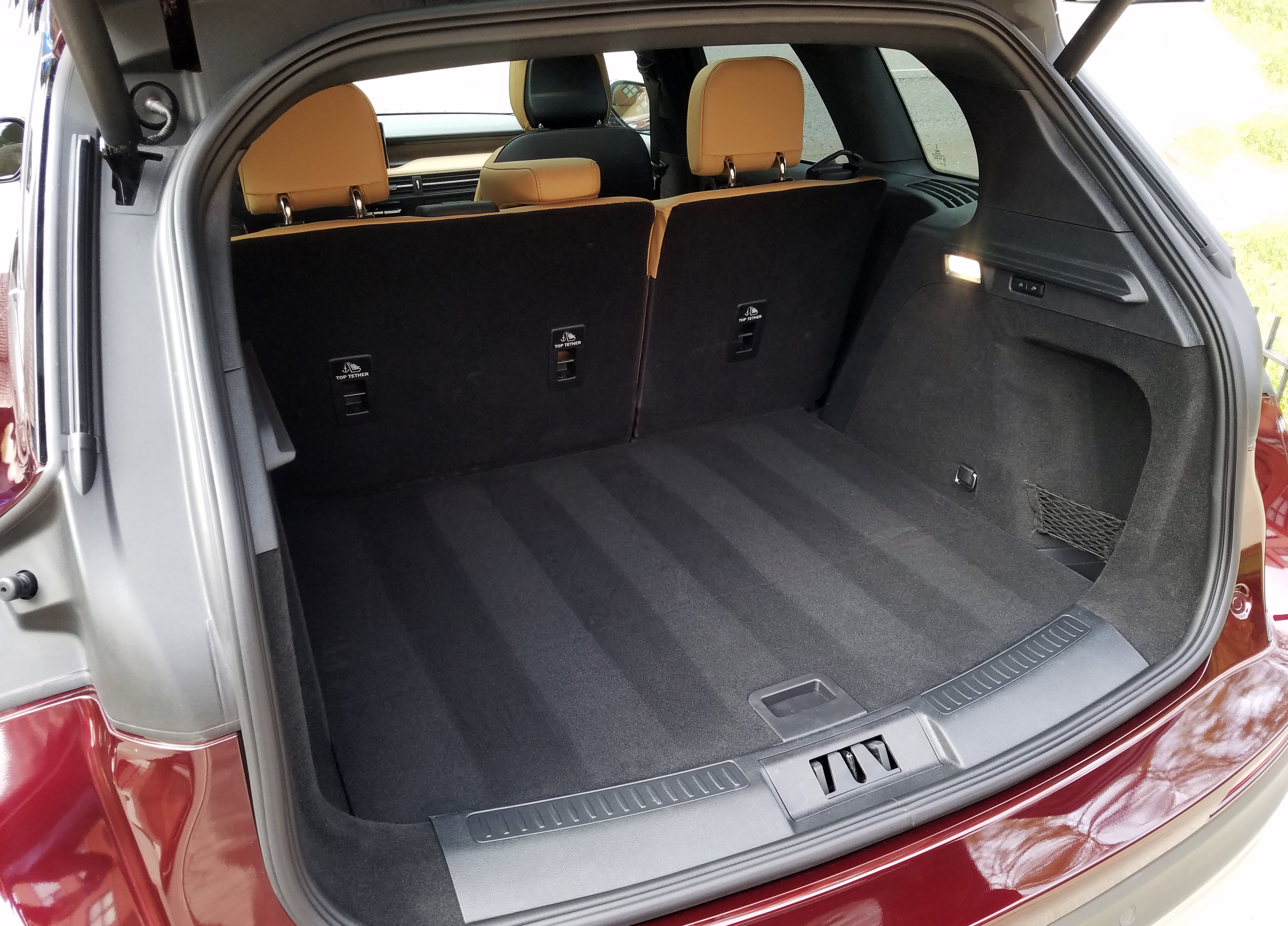 John Biel
Lincoln must figure that if you don't buy its new Corsair SUV, then you'll buy one from Lexus, and not from BMW. The difference is in degrees of athleticism.
Both of the Corsair's available 4-cylinder engines are smooth, but they feel more peppy than muscular, and the vehicle is engineered to turn down the wick on exhaust note and engine noise. "Serenity now!" as George Costanza's father might have once demanded. Handling and ride comfort—even the "Excite" drive mode—seem more conducive to pleasant touring than to asphalt annihilation.
There is plenty of leg- and headroom for most adults, with the potential for 3-across seating in the second row. We sampled well-optioned Reserve models with things like the Beyond Blue interior package (guess what color the upholstery and other details are), massaging seats that actually massage your seat, individually adjustable power leg supports for the front seats, Active Park Assist Plus that will get you in—and partially out—of a parking space, and lots more. Access to features is not a problem, as long as you have no problem digging deep to come up with the scratch for them.
Personally, I'm not so keen on how many convenience and infotainment function are dependent on the touchscreen, and cabin storage isn't voluminous. At least there's a useful amount of cargo space on a flat floor behind the second-row seats, and when you need more room, those seats fold flat and flush with the load deck.
Tom Appel
One thing all three German luxury automakers have in common is a carefully cultivated reputation for performance. Implied with the sale of every single Audi, BMW, and Mercedes-Benz car and crossover is that the new owner is availing himself of a vehicle that out-accelerates, out-handles, and just generally outperforms competitive products.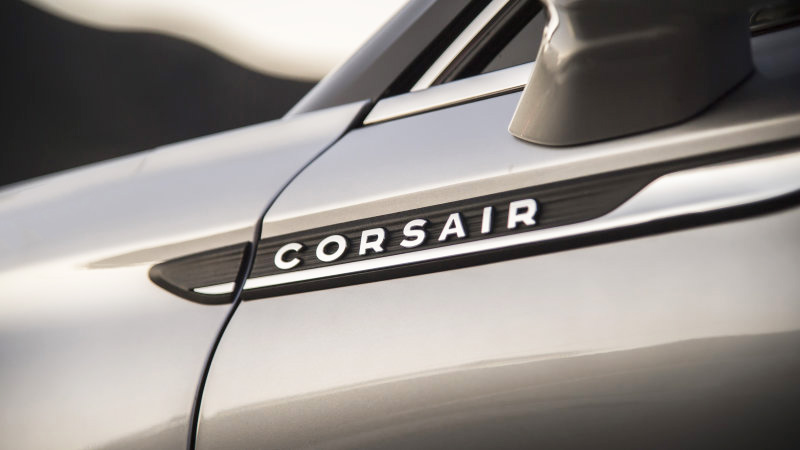 So when Lincoln launches a new entry-level premium crossover using words like "sanctuary" and "glide," you have to wonder if the marketing people at Ford's luxury division have identified an underserved customer segment looking for a vehicle a little less tightly wound than those the German makers are building.
Indeed, my favorite quote from a recent Lincoln product presentation of the new Corsair was, "We don't want drivers to hear the engine; we want them to feel it."
Someone cynical might simply assume that Lincoln failed to dial in a compelling degree of sportiness when designing the Corsair, but I would argue that the development team got exactly the results they were shooting for.
Having spent time in the front passenger seat and in the aft seating row, I can confirm that the Corsair provides a pleasant place in which to pass some travel time. Among other attributes, the two things that struck me most about my rides in this new Lincoln were the quietness and outward visibility. While I am loathe to parrot a corporate talking point, I do not completely reject the notion that the Corsair offers occupants a meaningful respite from what might be a hectic day.
The cabin design is modern but unchallenging, and the materials and workmanship generally impress. Ride quality is excellent, though the Corsair floats over road imperfections with a little more wallow than might a small German crossover (indeed, the word "glide" comes to mind).
Passenger space is another Corsair virtue. Four large adults will have no trouble riding together, even on longer trips. Additionally, the door openings are especially large, making it easy for the big and/or tall to enter and exit the vehicle.
The premium compact crossover segment is one of the hottest in the industry, and the best-selling models from Audi, Acura, BMW, Jaguar, and Mercedes-Benz all complete in this niche, so the importance of the Corsair to Lincoln cannot be overstated.
That said, we believe there is room in this market for vehicle a little less aggressively tuned, and a little more, well… sanctuary-like. It will be interesting to see what shoppers will trade in on purchases of Lincoln's new small crossover.
Quick Spin: 2019 Lexus UX 250h F Sport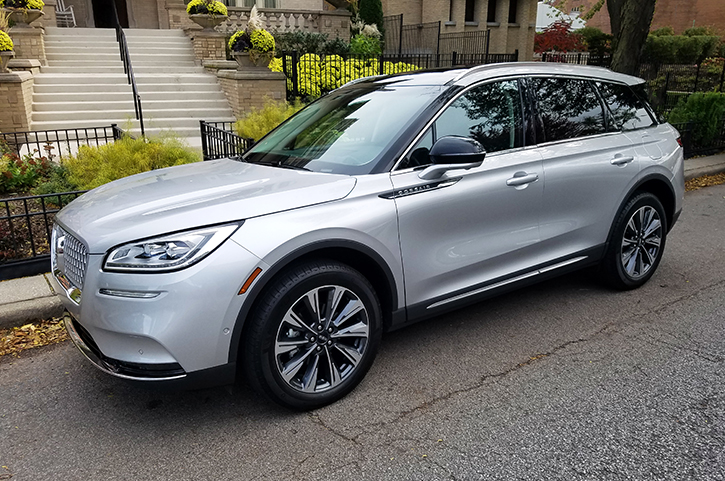 Lincoln Corsair