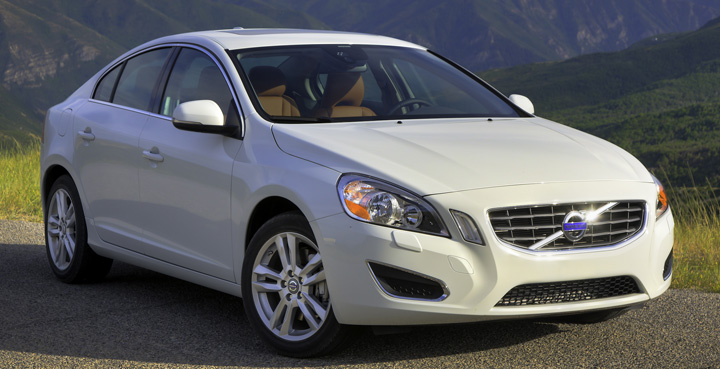 Ever since the introduction of the Volvo Turbo in 1981, the company has proclaimed, "We're not boring." Fast, turbocharged Volvo: we're not boring. Volvo convertible: we're not boring. Volvo coupe: we're not boring. After 30 years of such advertising, we should have forgotten that Volvos are safe and practical. Yet the Volvo press kit felt the need to tell us that the S60 is "the sportiest, most dynamic Volvo ever." The consumer website advises that with stability control set in Sport Mode, one can "get a little more naughty."
Cool Things About the Volvo S60
S60 Is Not Boring
Volvo is telling the truth. For starters, the S60 is turbocharged. The slowest S60 T5 can accelerate 0-60 in 6.6 seconds, while the T6 R-Design lowers that time to 5.5 seconds. The S60 is also nimble with precise steering. Those qualities help make it an entertaining sport sedan.
S60 Doesn't Look Boring
Rather than Volvo's packing-crate styling of the 1970s and '80s, the S60 is in line with contemporary sport sedan trends. The front end is sculpted, and the rear roofline sweeps downward. The cabin includes aluminum accents and optional wood trim. The interior can be spruced up with nicely grained, two-tone leather.
Volvos Are Still Safe
Volvo's City Safety accident-avoidance system is standard. City Safety automatically activates the brakes at speeds below 20 mph to avoid or soften the blow of an imminent collision—just in case the commuter in front decides to stop just when you're trying to find something better than "Achy, Breaky Heart" on the radio. Pedestrian Detection with Full Auto Brake is optional. This accident-avoidance feature uses sensors to detect pedestrians who might step in front of the vehicle. If this happens, the system can apply full braking force at speeds up to 22 mph. (Volvo advises that you do not test this system with real people!) Blind-spot alert and lane-departure warning are also available. And, of course, the S60 has a five-star NHTSA safety rating.
Volvos Are Still Practical
The S60 is a comfortable and fairly roomy sedan. It seems to be put together well, and if it isn't there's a 5-year/50,000-mile warranty, scheduled maintenance, wear and tear coverage, and roadside assistance. The S60 is also EPA rated at up to 30 mpg on the highway.
All-Wheel Drive for Everyone
For 2013, the entry-level T5 offers optional AWD. Previously, only the more expensive AWD T6 and T6 R-Design owners had no need to fear blizzards. Now, Volvo is more democratic—T5 drivers can also enjoy sure-footed traction in snow.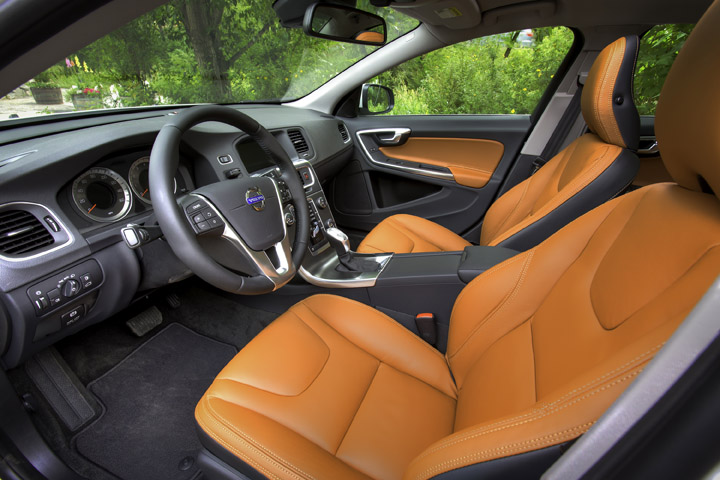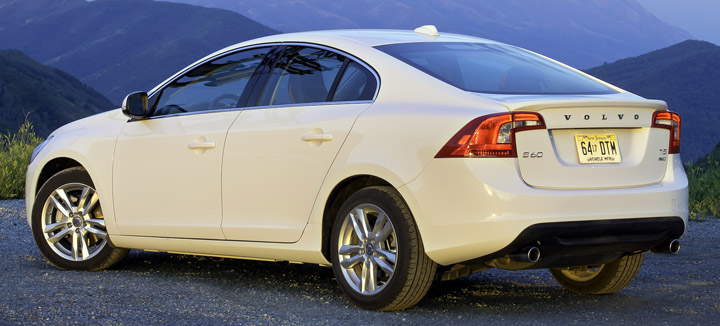 Quick Spin: 2016 Volvo S60 Inscription Platinum