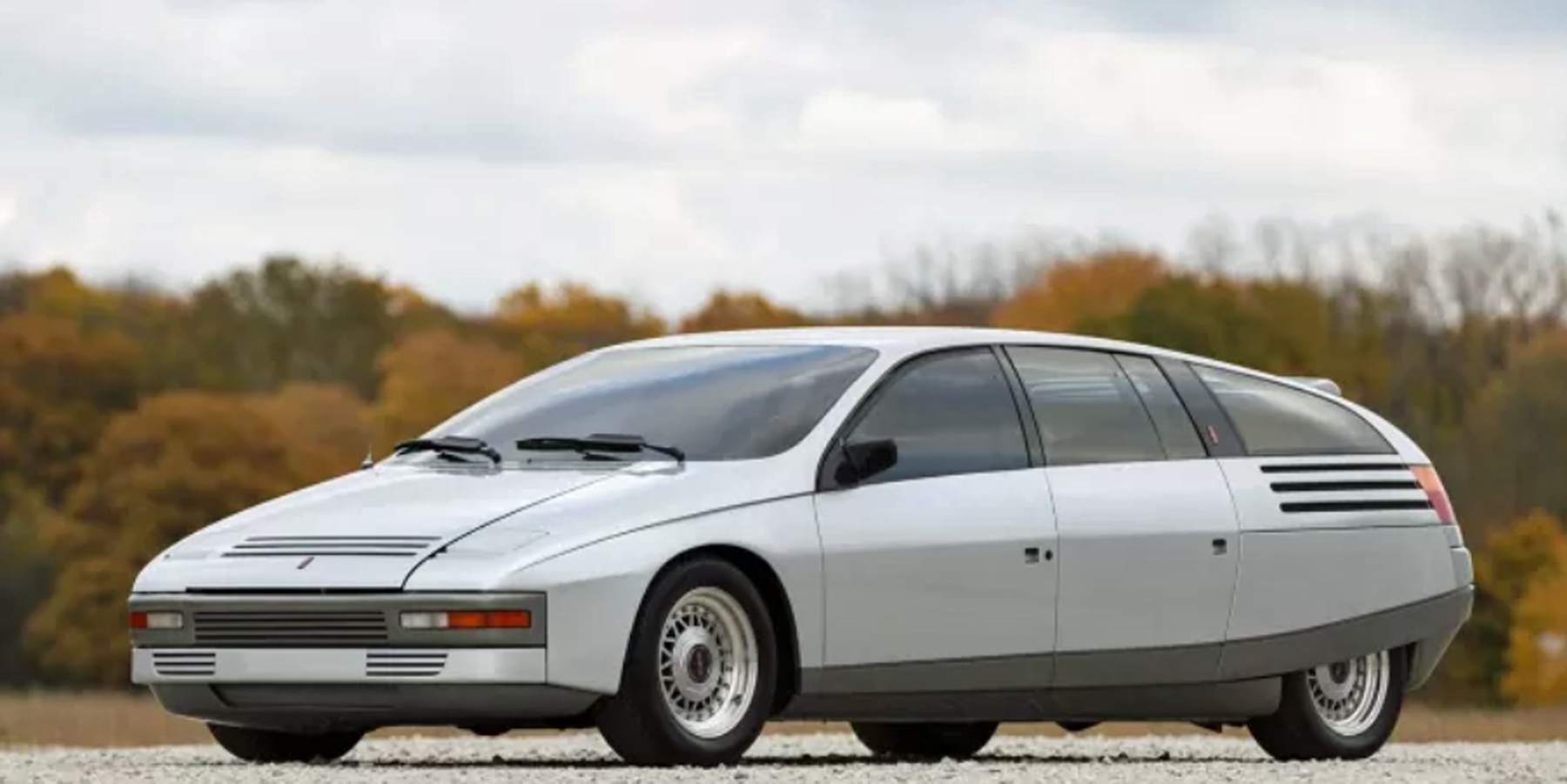 This is an installment in a series of posts looking back on show cars that we feel deserved a little more attention than they got. If you have a suggestion for a Forgotten Concept topic, please shoot us a line or leave a comment below.
Lincoln Quicksilver
First Shown: 1983 Geneva Auto Show
Description: Mid-engine hatchback luxury sedan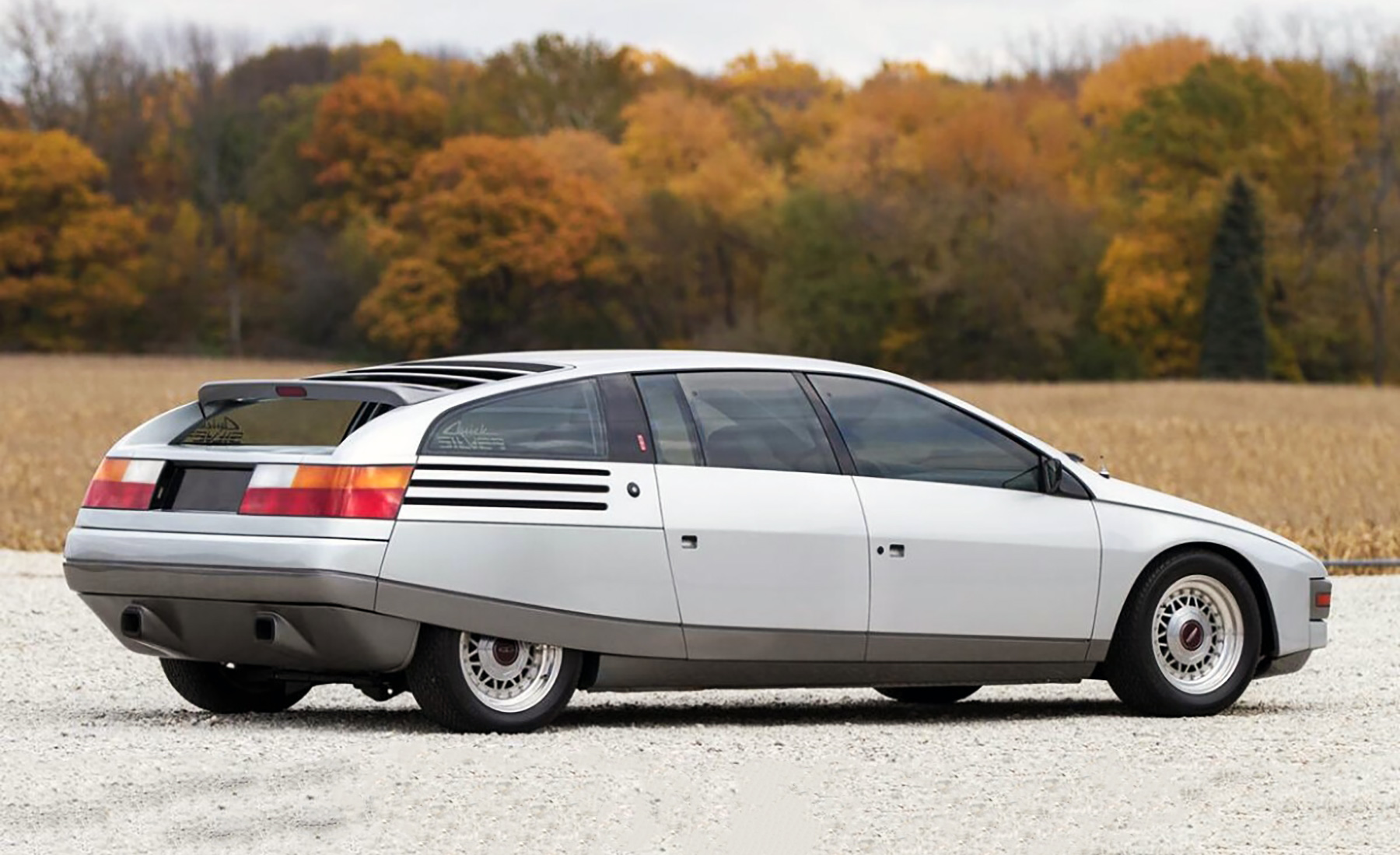 Details:
First seen at the 1983 Geneva Auto Show, the Lincoln Quicksilver was designed by Ford's then in-house design group Ghia. The large hatchback sedan featured a rear-engine V6 mounted transversely just aft of the rear seats. Power came from a Ford 2.8-liter engine mated to a 5-speed manual transmission.
The fastback European design was, per Ford, especially aerodynamic for the time, with a drag coefficient of just .30. Oddly, the running concept was based not on a Ford product, but on the frame of a stretched AC 300ME sports car. Because of the engine placement, rear-seat space was limited, but an under-hood "frunk" provided additional storage space.
Forgotten Concept: Chrysler LeBaron Turbine
CG Says:
Who knows what Ford was thinking here? Seriously, I am asking. A mid-engine, manual-transmission hatchback with limited rear-seat space? That was, and really is, entirely antithetical to the Lincoln brand experience. Two possible explanations for this car's existence: First, Ford may have been exploring the viability of the Lincoln brand in the European market. Or, secondly, Ford had commissioned a concept from Ghia, and upon seeing the car, decided it was a little bit of a reach for the Ford brand, so they badged it Lincoln. Either way, I really like the wheels, which are probably the most American-looking elements of the Quicksilver Concept.
Forgotten Concept: Mercury Marauder Convertible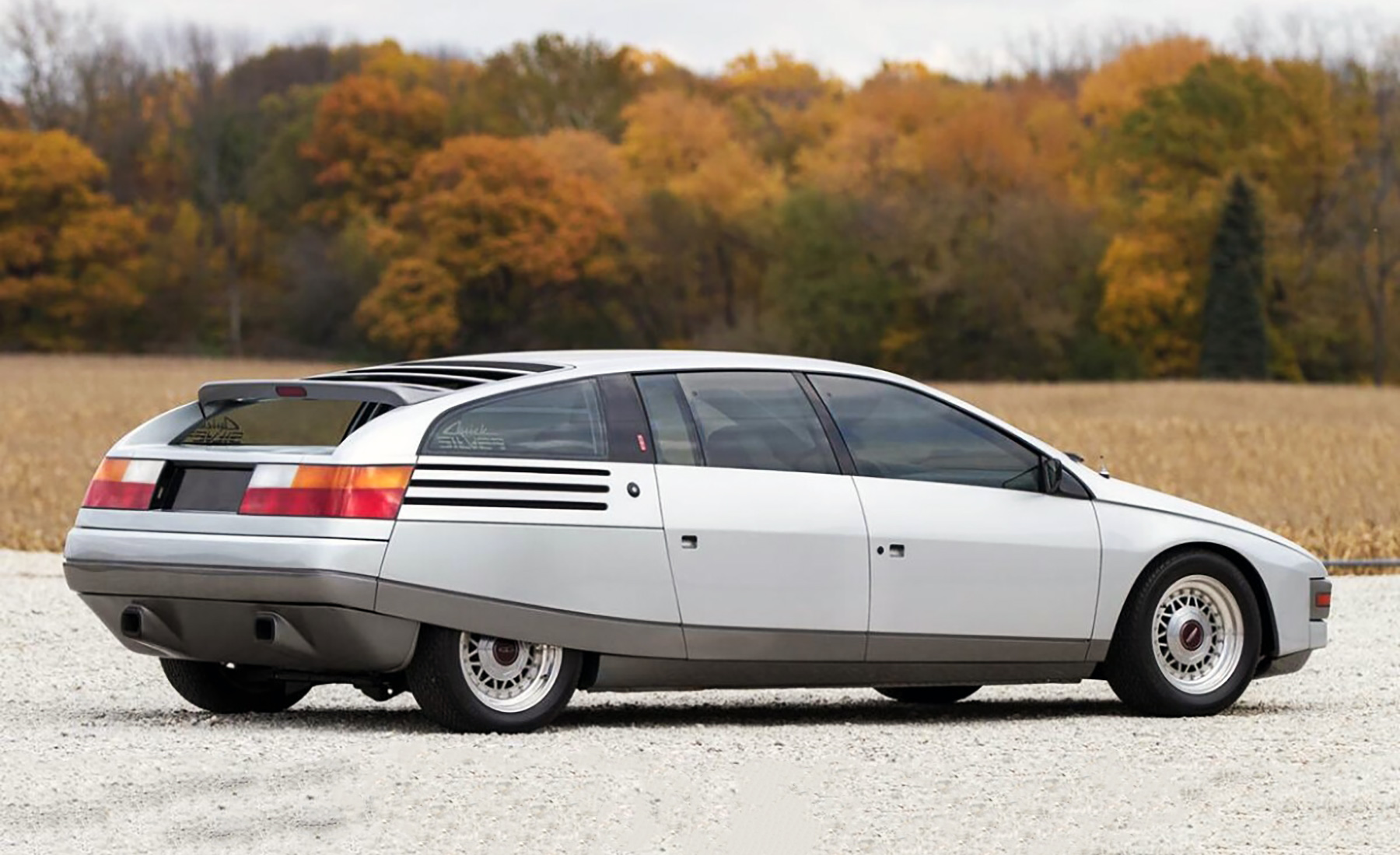 Listen to the Consumer Guide Car Stuff Podcast
Lincoln Quicksilver Gallery
(Click below for enlarged images)