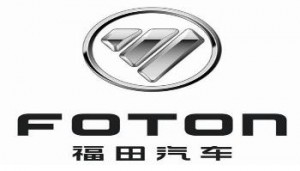 As a professional car guy and amateur curmudgeon and skeptic, I miss the early years of the 21st century. I miss them, because those were the years that Chinese automakers were making the most noise about selling cars in the U.S.
Journalists who attended auto shows in the early 2000s where companies such as Brilliance, BYD, Geely, and Changfeng Liebao presented their wares will recall with glee spectacular U.S. sales projections and shockingly tone-deaf video presentations.
I vividly remember a Geely press conference at the 2005 Detroit Auto Show, which included a video touting the company's industrial might. The 5-minute-long film included ominous images of an army-like assembly of several hundred blue-overall-clad workers exercising in unison, and giant smoke-belching chimneys–presumably meant to signify the company's manufacturing vigor.
Each of the companies mentioned above projected selling hundreds of thousands of vehicles in the U.S. within a year of their respective press events, despite having no federalized product to sell, and no dealer network. It goes without saying that none of those projections were realized. Indeed, not one of those companies sells any street-legal vehicles in the U.S. yet*.
If I could find it, I would share my favorite passages from my copy of the Geely press kit. Printed on expensive paper and nicely bound, the thick volume would have impressed, had anyone at Geely thought to employ a qualified Mandarin-to-English translator. Instead, readers were treated to a list of "novelties" instead of options, and to glowing reports of the joyful lives people enjoy as a result of Geely ownership.
I am amused to report that not all of that Chinese-carmaker hubris is dead. Meet Foton, the would-be 8th-largest automaker in the world.
Per Foton's website:
In 2020, Foton will become a world-class mainstream auto with the production and sales volume hitting 3,000,000 vehicles.
Translation issues aside, the promise of selling 3 million vehicles annually is impressive in the extreme. Doing so would place Foton 8th on the list of the planet's largest auto builders, behind Honda and just ahead of PSA Peugeot Citroen.
This boast becomes more impressive when you realize that Foton sales slipped from about 650,000 units in 2011 to fewer than 500,000 in 2014. The sales numbers come from Daimler AG, which holds a financial stake in Foton–a stake that apparently does not include marketing or PR support.
Hot in China: Best-Selling Cars More Familiar Than You Think
The six-fold bump in sales Foton is anticipating likely includes projected North American volume. Though Foton currently has no vehicles for sale in the U.S., nor the dealer network through which to sell them, new product is reportedly right around the corner. Meet the Foton SAUVANA:
As the newest entrant to Foton's vehicle line-up, SAUVANA contentiously emerges on the North American continent. The veritable SUV, with American origins and built for hardcore SUV fans in mind, is vehemently awaiting actual reviews from the American market.
Those reviews may be a long time coming, as the Internet is decidedly quiet when it comes to U.S. federalization of the SAUVANA. Additionally, GMC, which sells the Savana full-size van, would almost certainly challenge Foton's use of the SAUVANA moniker.
Still, Foton sort of addresses the federalization issue:
Reputation is deserved for American Cummins as the world leader in engines. As the world's largest independent engine manufacturer, not only is Cummins renowned for impeccable quality, durability and fuel economy in the industry, it also upholds the concepts of innovation and development under increasingly stringent vehicle emissions regulations, including facing fierce competition in off-highway and marine engine emissions. Foton and Cummins' partnership has brought over 100 years of technical innovation and experience leading to the ISF2.8T light-duty engine at the core of every truly American-style SAUVANA SUV.
Foton does indeed equip Chinese-market vehicles with Cummins powerplants, and it seems reasonable that Cummins would be able to help Foton federalize a vehicle for U.S. sale. However, the Foton website makes no mention of other powertrain options for the U.S. market. I'm going to suggest that not all of the 2.5 million additional vehicles Foton needs to sell annually to reach its 3-million-unit goal are going to come from American-market diesel SUV sales. Still—Foton claims to know what the American market needs:
SAUVANA Arrives in North America, to What End? Spawn a Hard-core North American Off-road Expedition.
As a Mecca of off-road culture, adventure-seekers flock to North America every year to experience an amalgamation of wilderness and barrenness, with the spirit to conquer uncharted domain at the very foundation of American off-road culture. SAUVANA epitomizes North American off-road culture with "inherent strength" as the guiding principle behind each and every SUV. Four key strengths that set SAUVANA SUV's apart are its entry into the American off-road experience, its hard-core exterior and spacious interior, its powerful engine and its off-road capabilities.
No Laughing Matter: 5 Cars We Make Fun Of, But Maybe Shouldn't
If I read that correctly, hardcore spawn are given to conquering uncharted culture. Got it. Turns out the SAUVANA also has a tender side:
There is inherent strength in being "exquisite". Rugged yet tender, SAUVANA's interior binds exquisite high-class designs with workmanship, to visually demonstrate the harmonic relationship between these two seemingly paradoxical themes. In order to offer the most flexible options in terms of space, SAUVANA is available in TX, VX and flagship LX models.
One thing Foton has learned from fellow Asian carmakers in Korea and Japan is the application of meaningless trim-level designations. VX sounds like the topline model to me, but I'm not the marketing guru here.
Predictably, and rather disappointingly, the Foton sites gives no information as to where North American off-road enthusiasts can go to purchase a SAUVANA, or when the trucks might become available. Pricing info is likewise nowhere to be found.
Still, Foton is very much a real truck maker. Any company that can crank out half a million vehicles a year isn't faking it. One wonders, then, what motivation the company has for tossing out absurd sales projections and ill-considered U.S. sales announcements.
You can check out all of Foton's SAUVANA claims at their English-language site here.
*Oh, and as for Chinese companies selling cars in the U.S., Geely wins that race–sort of. The first-ever street-legal Chinese-built car sold in the U.S. is the 2016 Volvo S60 Inscription. Geely, you may recall, purchased Volvo from Ford in 2010.
To date, the S60 Inscription is the only Chinese-built U.S.-market vehicle, though that distinction may not hold. Buick is almost certain to bring a Chinese-built crossover stateside for 2017 or '18, and Ford is reportedly considering ending U.S. Taurus production, opting to import the slow-selling sedan from its Chinese factory instead.
As for Chinese-brand vehicles being sold in the U.S.? That event is not imminent. It seems the Swedes and Americans beat the Chinese to American showrooms—twice.
Foton
Hot in China! Best-Selling Chinese Cars More Familiar Than You Think