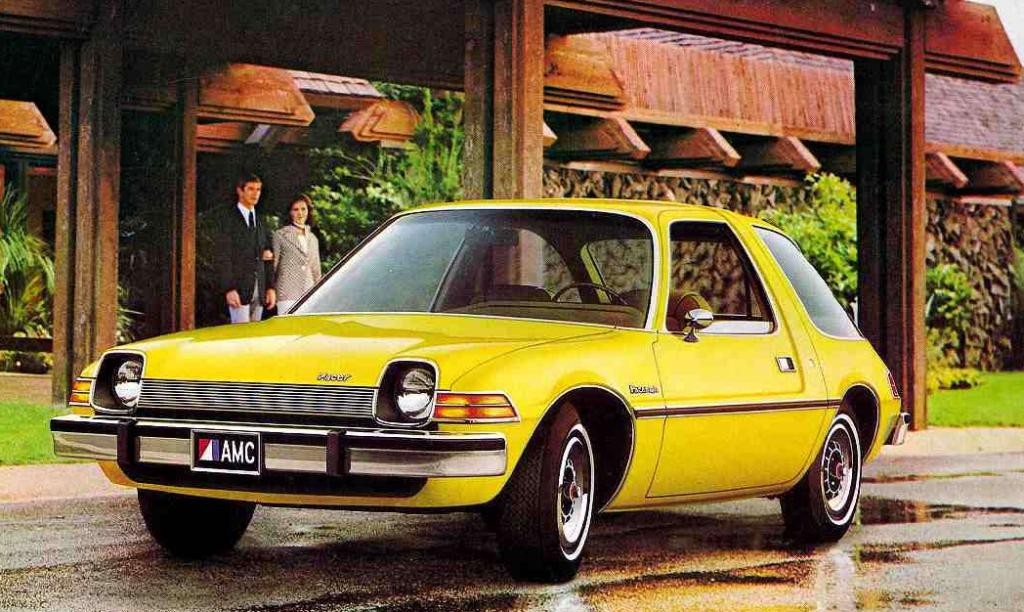 History's greatest disaster metaphor is inarguably the Titanic, the giant, "unsinkable" ship that would go ahead and promptly sink on its maiden voyage. I would argue that NBC's prime-time drama "Super Train" was actually a more impressive disaster, but since no one remembers the show, it's unlikely to catch on as a cultural reference point.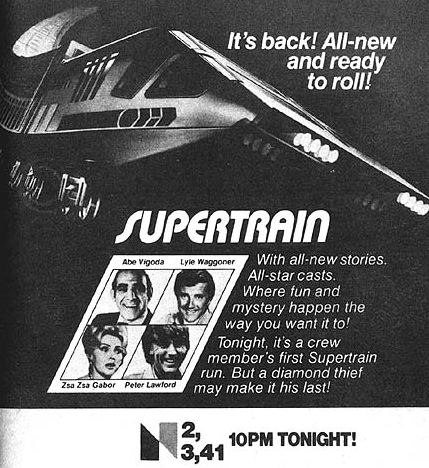 A number of automobiles have also been saddled with Titanic-like legacies. We've certainly heard failed products referred to as "Edsels," while the popular and long-running Ford Pinto is remembered now mostly for a gas-tank design flaw that has since defined most Americans' memory of the car.
But not all bad reputations are truly deserved. Sure, some cars we remember as crappy were, in fact, actually crappy. But, was there anything really wrong with the AMC Pacer? Was the Vega really a dreadful vehicle? Let's have a look. Presented here are five cars that history has been pretty tough on. Were they actually crummy, or just the victims of bad PR?
Bring Back the Chevette! Seriously.
1958-1960 Edsel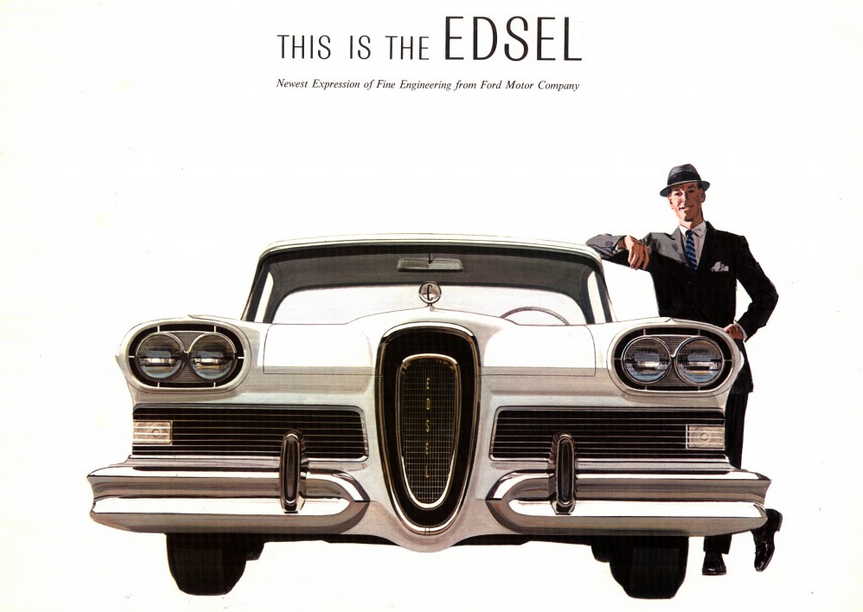 The Rap: Product failure
The Truth: Commercial failure
Deserving of ridicule: Not really
Shortly after Ford became publicly held in 1956, company brass decided to realign its brands to better compete with the product channels at General Motors. The Lincoln marque was to be nudged gently upmarket to compete more directly with Cadillac. Mercury, too, would move more upscale, to better lure Oldsmobile and Buick shoppers. This strategy would leave a gap in the market between Mercury and the entry-level Ford brand, a space in which brands like Dodge and Pontiac were then thriving.
Enter Edsel. Designed to compete in the popular lower-intermediate field, the all-new Edsel brand would complete Ford's GM-like "ladder" marketing plan and give shoppers something to step up into after owning a Ford.
Though controversially styled and saddled with a number of quality issues, most historians agree with author and Edsel scholar Jan Deutsch's assertion that "Edsel's aim was good, but the target moved." Indeed, an economic recession that began in 1957 softened the public's demand for new cars, shrinking the exact market Edsel was crafted to exploit. All told, the Edsel brand survived just three model years, and cost Ford an estimated $400 million.
Happy Talk that Didn't Move the Metal
1971-1977 Chevrolet Vega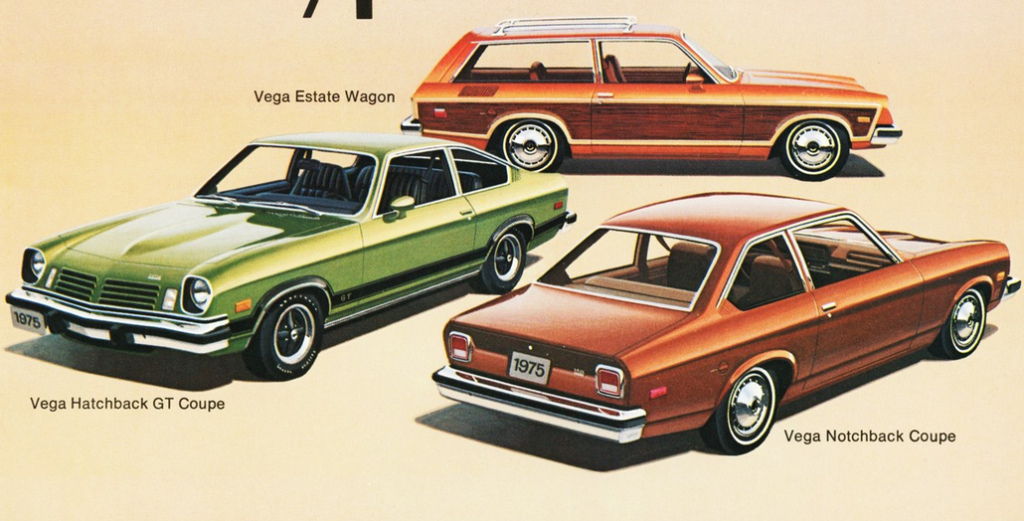 The Rap: Plagued by quality and design issues
The Truth: Plagued by quality and design issues
Deserving of ridicule: Absolutely
Though arguably the best looking of early Seventies small cars, the Chevrolet Vega was also the most problem-ridden. Infamous for its warping cylinder heads, the Vega was also recalled for problems with a faulty axle, balky throttle linkage, and sundry additional quality glitches.
Adding insult to injury, the Vega was generally priced at a premium to competitive products such as the AMC Gremlin and Ford Pinto, both of which were generally regarded as reliable. Vegas were also known to rust at a faster rate than competitive products. A new rust-inhibiting program was employed in the production of Vega body panels, but the process proved problematic, and ultimately resulted in GM replacing tens of thousands of rust-riddled fenders under warranty.
Despite the quality woes, Vega would persevere in Chevy's lineup for seven years. Vega would be replaced by the Monza for 1978.
Mad Men's Ad Men and the Chevrolet Vega
1975-1980 AMC Pacer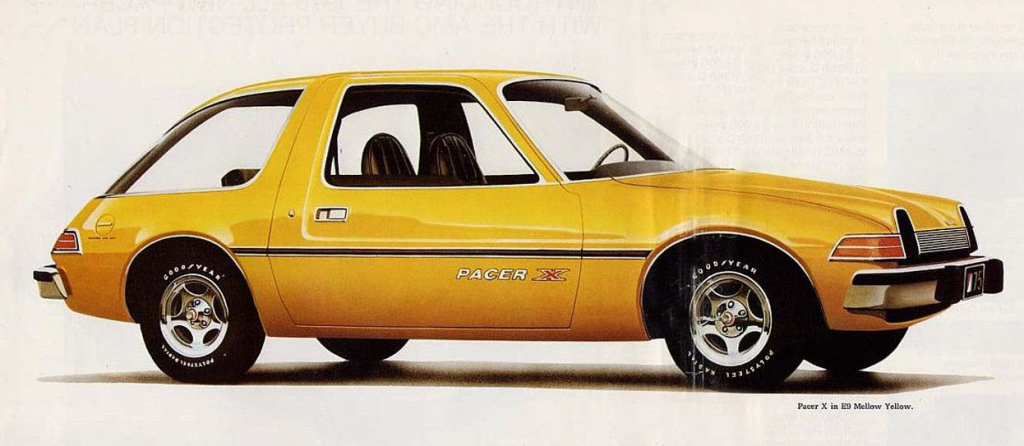 The Rap: Strange-looking sales dud
The Truth: Radical and surprisingly popular
Deserving of ridicule: Not at all
It's tough to pinpoint exactly when popular opinion turned against the AMC Pacer, but it launched to considerable fanfare. Road & Track magazine called the Pacer "bold, clean and unique,' while Consumer Reports noted that the Pacer had "…scored quite well in our tests. We would not hesitate to recommend the car." Here at Consumer Guide, we noted that the new AMC was "quiet riding, pleasant driving, and based on sound engineering."
In seeming agreement with the media, the buying public snapped up more than 72,000 Pacers in 1975, and more than 117,000 in 1976, making it AMC's best-selling car for both of those model years.
Alas, despite its compact appearance, the Pacer was rather a heavy car. Well over 3000 pounds in wagon guise, the Pacer struggled to deliver the fuel economy many shoppers were looking for, and sales began to slump. Additionally, Pacer's novel "fishbowl" shape began to look dated compared to downsized American domestic vehicles that began wearing the crisp, straight-edge look that would define the Eighties.
Struggling financially, AMC would kill the Pacer after 1980, having never significantly updated the car.
Review Flashback! 1977 AMC Pacer Wagon
1980 General Motors X-Cars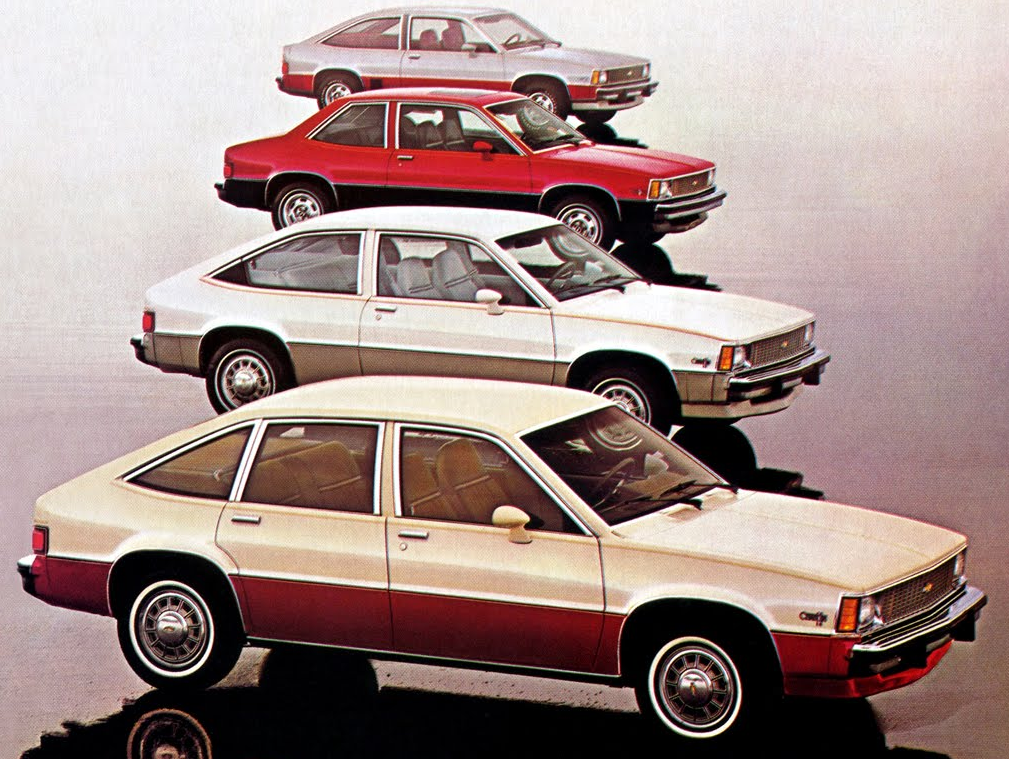 The Rap: Plagued by design and quality issues
The Truth: Plagued by design and quality issues
Deserving of ridicule: Completely
GM launched an all-new lineup of compact cars for 1980 by kicking off one of the most expensive media blitzes in automotive history. The "X-Cars" were a quartet of high-tech, fuel-efficient, and surprisingly spacious compacts that would herald a new era in automotive design.
Comprised of the Buick Skylark, Chevrolet Citation, Oldsmobile Omega, and Pontiac Phoenix, the X-Cars played to rave media reviews and immediate sales success. Unfortunately, these front-drive miracle rides proved to be a little underdeveloped at launch time.
The list of safety issues that plagued the Citation and its kin included leaky transmissions that led to under-hood fires, and rear brakes that were given to sudden and complete failure.
In an attempt to distance the car from its troubled early days, Chevrolet would redub the Citation the Citation II for 1984, but by then the damage had been done. The Omega and Phoenix would disappear from their respective lineups by 1984, while the Citation and Skylark would soldier on an additional model year.
You Might be a Generation-X Car Guy if…
2001-2005 Pontiac Aztek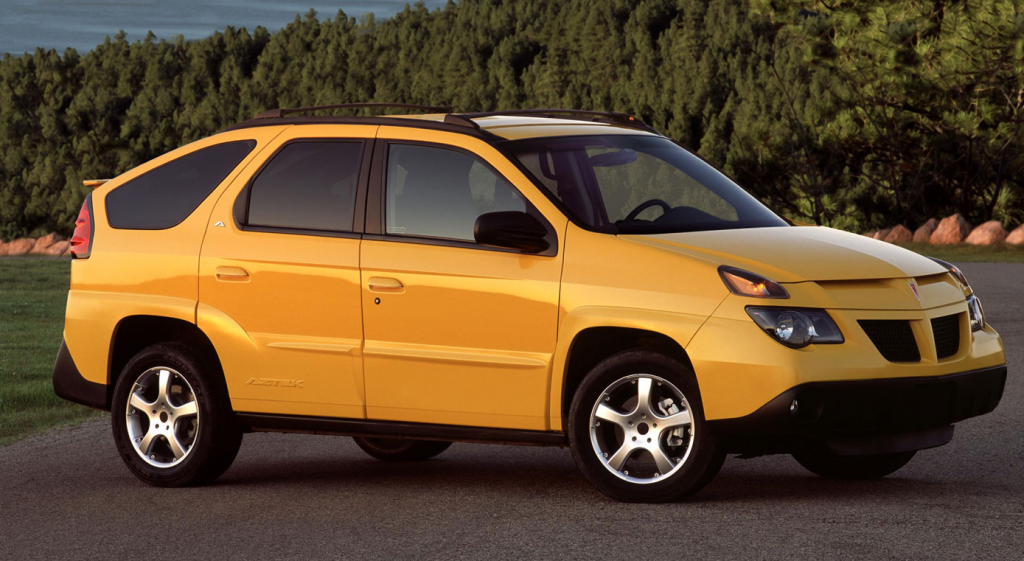 The Rap: Ugly and crappy
The Truth: Just ugly
Deserving of ridicule: Not really
There's a whiff of Edsel to the Aztek story. Credit General Motors product planners for having the foresight to see the need for crossovers in its portfolio. Blame those same folks for taking the easiest possible route to manufacturing those vehicles.
Based on GM's U-Body/GMT200 architecture, the Pontiac Aztek and its Buick Rendezvous cousin necessarily featured an unusually high roof and rear liftgate height, features that would ultimately curse both vehicles with arguably ungainly dimensions.
Still, Buick designers managed to tame the Rendezvous' awkward profile sufficiently to sell up to 60,000 units a year. Pontiac stylists, however, had no intention of going easy on the general public. Instead, Pontiac's first crossover arrived in showrooms sporting more straight edges and hard angles than a glass house after an earthquake.
All that said, the Aztek was actually a decent truck. It was reasonably priced, rode well, and made excellent use of interior space. Regardless of its inner goodness, the public rejected the Aztek despite annual styling updates meant to tame the vehicle's wild appearance. Aztek survived for five model years, with output dropping to fewer than 5500 for 2005.