If your idea of a Sport Utility Vehicle is something quiet, posh, and comfortable, I can tell you straightaway that the new Ford Bronco is not for you. But if you want something that will actually take you places you never thought a 4-wheel vehicle could go—then get your name on the waiting list; Ford has built something really special for those who enjoy going off-road and getting away from it all.
By Paul Herrold
Available as a 2- or 4-door, the 2022 Ford Bronco is built for serious off-roading. The entire roof can be removed, as well as all the doors. Gone is all the unnecessary clutter like sound-deadening material, swanky leather, or cushy suspension. The body-on-frame Bronco is raw, loud, and bouncy—but take it off-road, and immediately it all makes sense. It's a compromise—you can either have the on-road niceties, or the off-road capability. Ford obviously chose the latter.
Test Drive: 2022 Ford Bronco Raptor
The Bronco is stuffed with all sorts of off-road wizardry, starting with standard 4-wheel drive that includes both hi and low gearing. Also standard is a G.O.A.T. (Go Over Any Terrain) dial, located in the center console that allows you to select what type of terrain you are going over, from Mud/Ruts to Sand to Snow to everything in-between. Other off-road goodies vary depending on which one of the six Bronco models you purchase (Base, Big Bend, Black Diamond, Badlands, Outer Banks or Wildtrak) with specialty options like lockable front and rear differentials, disconnecting sway bars, trail one-pedal drive, and a "trail turn assist" which helps the Bronco spin in place to maneuver through tight turns. Ford makes all of these features easy to activate with a touch of a button at any speed. Additionally, for buyers who truly want the ultimate in off-roading, there's an available add-on "Sasquatch" package with 17-inch beadlock wheels wrapped in 35-inch mud tires and heavy-duty Bilstein shock.
Test Drive: 2021 Ford Bronco Black Diamond
Power to the 2022 Ford Bronco comes from either a 2.3-liter turbo 4-cylinder engine making 300 horsepower and 325 lb-ft torque, or an optional 2.7-liter twin-turbo V6 making 330 horsepower and 415 lb-ft torque. The standard transmission is a 10-speed automatic with an optional 7-speed manual where the 7th gear is actually a slow-speed "crawler" gear intended for off-roading only. Unfortunately, buyers who opt for the manual can only have the 2.3-liter engine and have to forgo the "Sasquatch" package as well as the "trail turn assist" feature.
So, what was the 2-door Bronco like to drive? Well, having driven the 4-door version a few months prior, there's a noticeable difference in ride: the shorter wheelbase of the 2-door makes the drive bouncier, which is only further amplified by the extra-large tires of the "Sasquatch" package on my test vehicle. Although the 2-door also has less cargo space and only seats four, it is lighter and easier to maneuver, making it a little better suited for off-roading than its bigger 4-door brother. The car's interior isn't bad, but it's not great either—panels flex when you push on them and there's a lot of hard plastic. However, the controls are nicely placed with real buttons and dials for the radio, volume, and temperature settings. Having a conversation at speeds over 70 mph can be difficult, as tire and wind noise really start to overwhelm the cabin. On the plus side, both engine options feel strong and capable, though the V6 delivers effortless power at highway speeds.
Prices for the Bronco are truly all over the place. The Base version 2-doors starts at a reasonable $29,995 but add on more options and features and the price starts to climb quickly: A Black Diamond model will set you back $37,545 with the Outer Banks version hitting $40,450. The top-tier Wildtrak starts at $52,065 and can reach North of $56,000 with options, making the pricing span between the lowest and highest Bronco at over $26,000 – that is a huge price swing.
Editor's note: Arriving after this was written was the extreme off-road oriented Bronco Raptor with a 2022 base price of $70,095.
Overall, the new Bronco is great at what it is intended to do, to get off the pavement. With all of the onboard technology and different drive-modes, the Bronco makes the hard stuff look easy—no matter what your off-roading skill level is, this new 4×4 will make you look like a serious off-roading pro!
Editor's note: New for 2023 is the off-road oriented Black Diamond Package. The $1295 package is available for Big Bend and Outer Banks trim levels.
Paul is Chief Editor at the Sons of Speed, and a regular guest on the Car Stuff Podcast
Listen to the Car Stuff Podcast
Ford Bronco Wildtrak Gallery
Click below for enlarged images.
Written by: Guest Author
on December 28, 2022.
on January 4, 2023.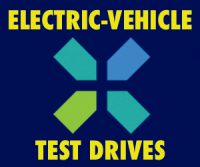 Auto Shows
Steve & Johnnie's Road Tests