At the 2013 Detroit Auto Show, Honda pulled the wraps off a new concept vehicle that the company says forecasts a new upcoming small SUV.
The Honda Urban SUV Concept is nine inches shorter than the company's popular CR-V compact SUV. Honda states that the Urban SUV Concept previews a vehicle that will go on sale in 2014.
This upcoming SUV will be priced and positioned below the CR-V in the company's lineup. According to Honda, it will pack class-leading performance and fuel economy into its tidy exterior envelope. It will include Honda's Magic Seat interior, which can be configured to favor passenger space, cargo room, or both. It also will include a modern interior and "next-generation telematics." Honda says its upcoming small SUV will be produced on the same assembly line as the company's Fit subcompact car.
According to Honda, this new compact SUV will launch in 2014, but no pricing info or any other details were announced.
CG Says: Honda's CR-V is one of the most popular SUVs on today's market. If the company can recreate that vehicle in a smaller package, it might have another hit on its hands. Judging by its looks and general dimensions, we'd guess this vehicle would compete squarely with the Nissan Juke. We have plenty of experience with that vehicle, since we had a long-term loan of one last year, so we eagerly anticipate test driving Honda's upcoming competitor. Check back with us in the future for our drive report of this small SUV.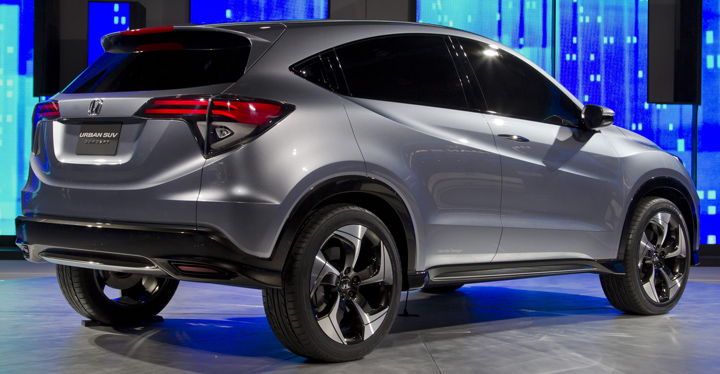 More from the Detroit Auto Show