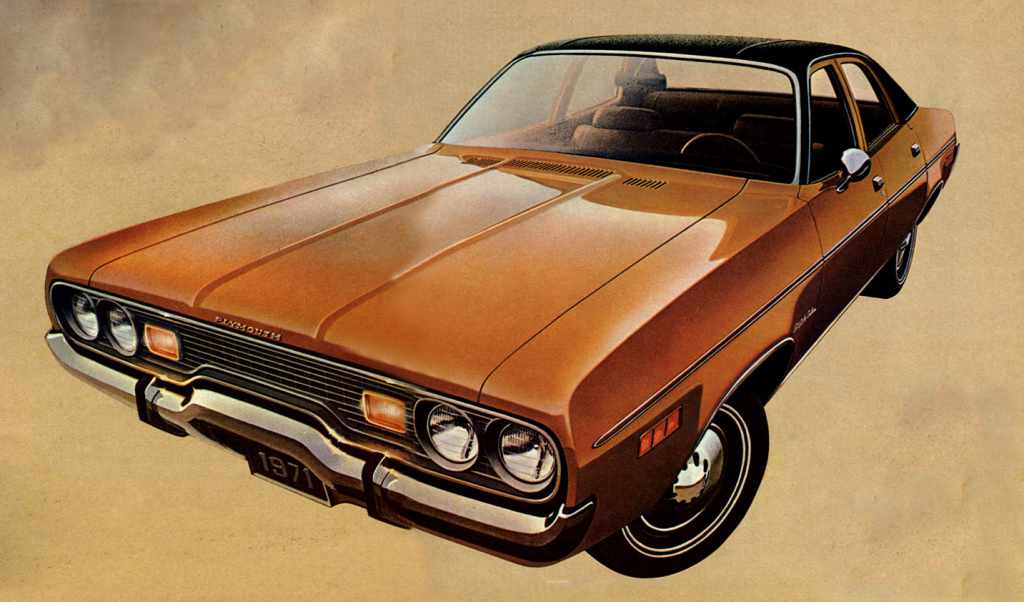 There's an all-new Honda Accord coming for 2018. Among the numerous changes to the Accord lineup for '18 is the elimination of the available V6 engine, and the addition of two available turbocharged engines.
The biggest change—at least to anyone to enjoys spotting trends and paradigm shifts—is the absence of a coupe model. Yep, for the first time in the Honda Accord's 42-year history in America, the car will not be offered in 2-door form.
The 2018 changes come as sort of a bummer for enthusiasts, as the Accord had been available as a nifty V6-powered coupe– complete with a 6-speed manual, if you ordered it that way.
But there's a bigger story here. With the Accord coupe gone, that means that the sum total of Honda Accord, Chevrolet Malibu, Ford Fusion, Hyundai Sonata, Kia Optima, Mazda 6, Nissan Altima, Subaru Legacy, Toyota Camry, and Volkswagen Passat coupes available for 2018 will be none.
Sure, most of these cars were never available as coupes, but some were. Most of us probably remember the Altima Coupe and the Camry-based Solara coupe and convertible.
What's interesting here is how the sedan came to dominate the midsize-car segment. I don't know when Americans became so pragmatic that they needed rear doors on all their cars, but it was sometime during the Eighties.
If we look back to the early Seventies, we see that the sedan was the odd man out. Check out the cars below. In each case, the available 4-door body styles make up less than half of the total sales of each model–much less, in most cases.
Why is that? I don't really know. Why does a lot of our drinking water now come in bottles, and why do we now pay monthly fees to watch TV? Times change, and that change took the coupe with it.
Even in the above TV ad, in which AMC is touting the practicality of the midsize Matador, the vehicle shown is a coupe.
If you've ever spent time with one or more of these fairly rare sedans, tell us about it. We'd love to hear your story.
1971 AMC Matador

Sedan Base Price: $2770
Total Sales: N/A
Sedan Sales: N/A
Sedan Percent of Sales: N/A
1971 Buick Skylark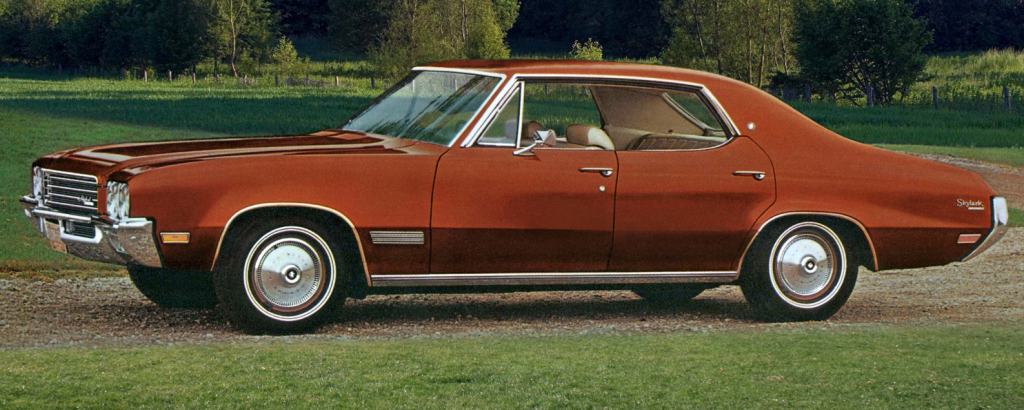 Sedan Base Price: $2897
Total Sales: 174,905 (including Sportwagon)
Sedan Sales: 44,851
Sedan Percent of Sales: 26
1971 Chevrolet Chevelle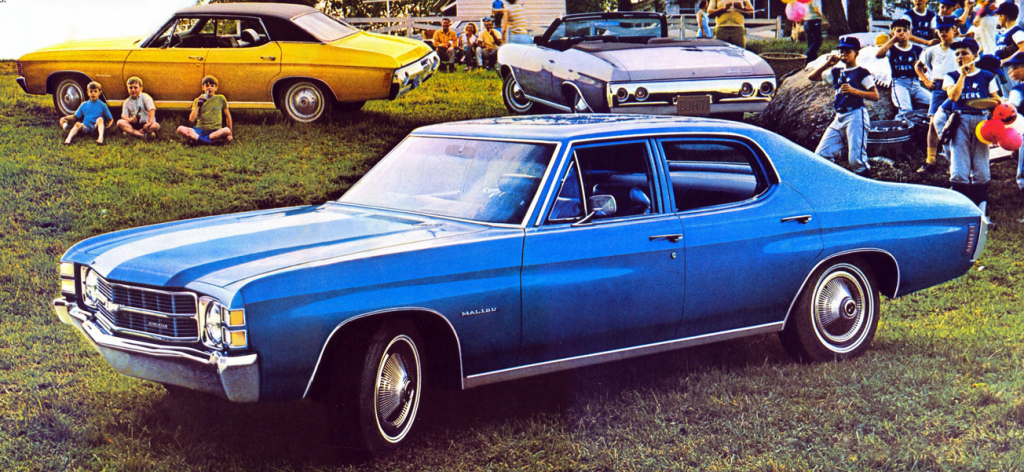 Sedan Base Price: $2677
Total Sales: 335,566 (including Sportwagon)
Sedan Sales: 78,064
Sedan Percent of Sales: 23
1971 Dodge Coronet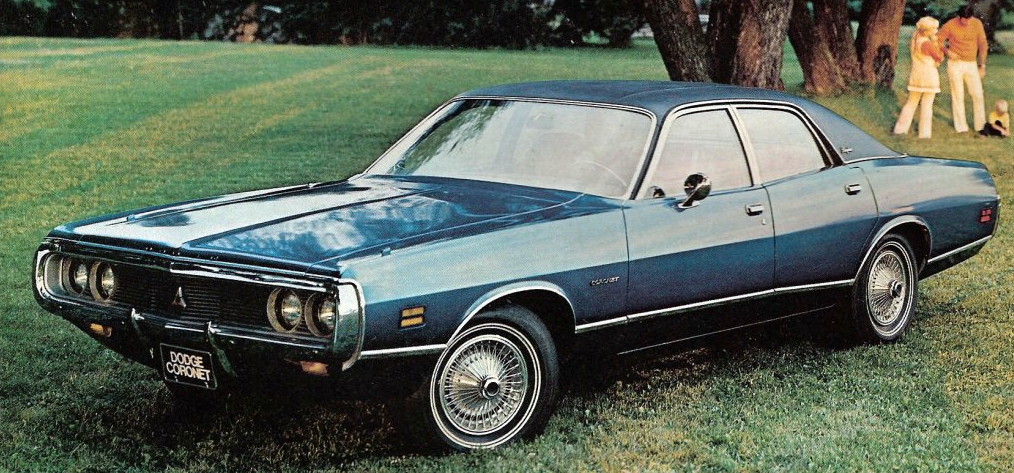 Sedan Base Price: $2777
Total Sales: 77,728 (214,153 including Charger)
Sedan Sales: 54,311
Sedan Percent of Sales: 70 (25 inclusive of Charger)
Note: The Coronet was not offered in any 2-door body styles for 1971. The Charger was the Dodge brand's midsize coupe. Coronet sedan's share of combined Coronet and Charger sales is 25 percent as noted above.
1971 Ford Torino

Sedan Base Price: $2672
Total Sales: 376,461
Sedan Sales: 82,281
Sedan Percent of Sales: 22
1971 Mercury Montego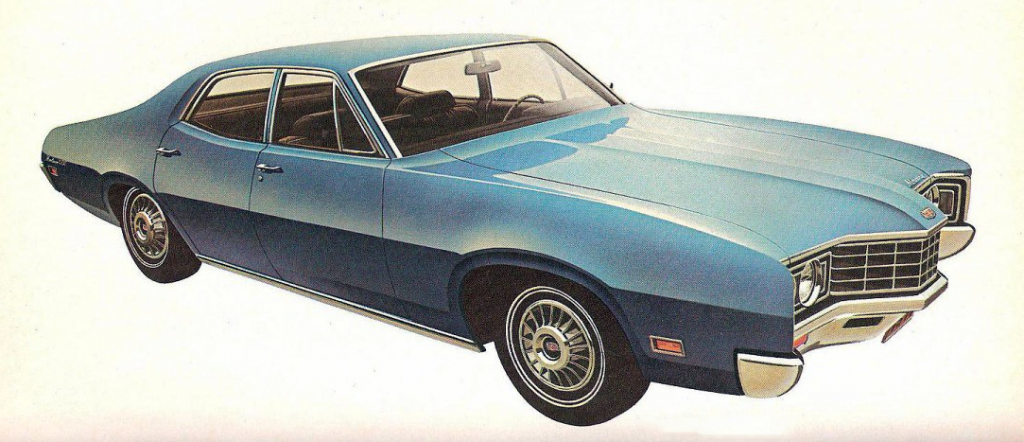 Sedan Base Price: $2888
Total Sales: 54,010
Sedan Sales: 21,998
Sedan Percent of Sales: 41
1971 Oldsmobile Cutlass

Sedan Base Price: $2885 (F-85)
Total Sales: 260,566 (includes F-85, 4-4-2, and Vista Cruiser)
Sedan Sales: 47,399
Sedan Percent of Sales: 18
1971 Plymouth Satellite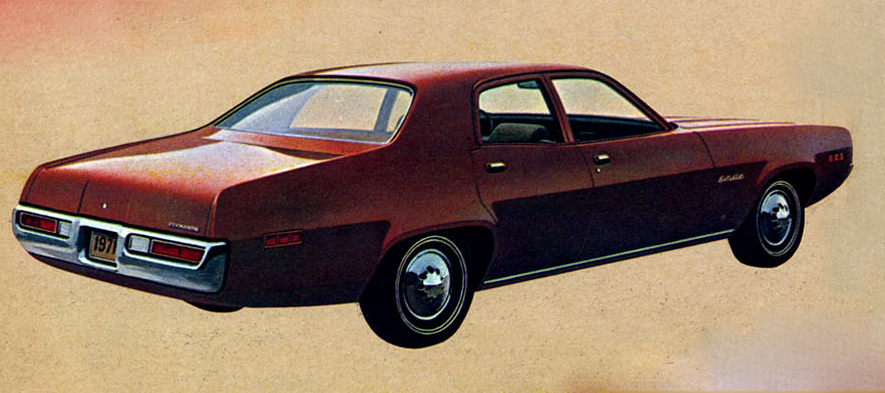 Sedan Base Price: $2734
Total Sales: 147,027
Sedan Sales: 44,852
Sedan Percent of Sales: 31
1971 Pontiac LeMans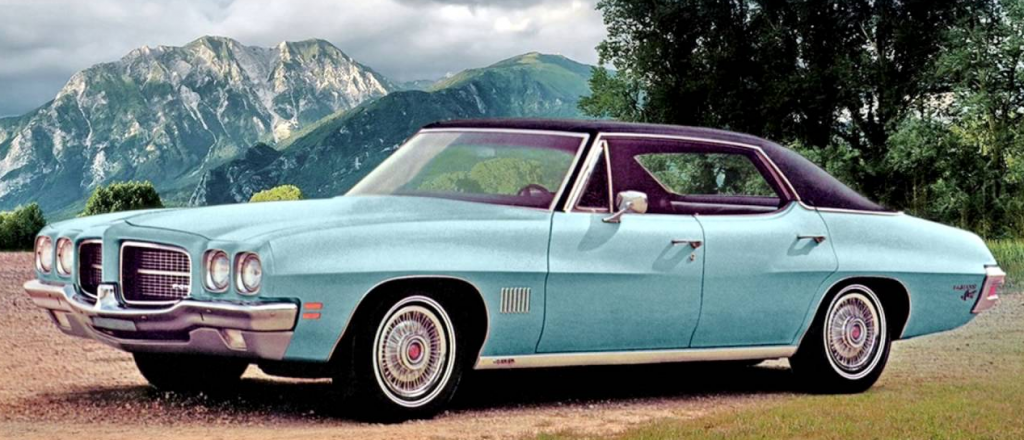 Sedan Base Price: $2795
Total Sales: 165,618
Sedan Sales: 25,952
Sedan Percent of Sales: 16
Model-Year Madness! 10 Classic Ads From 1971