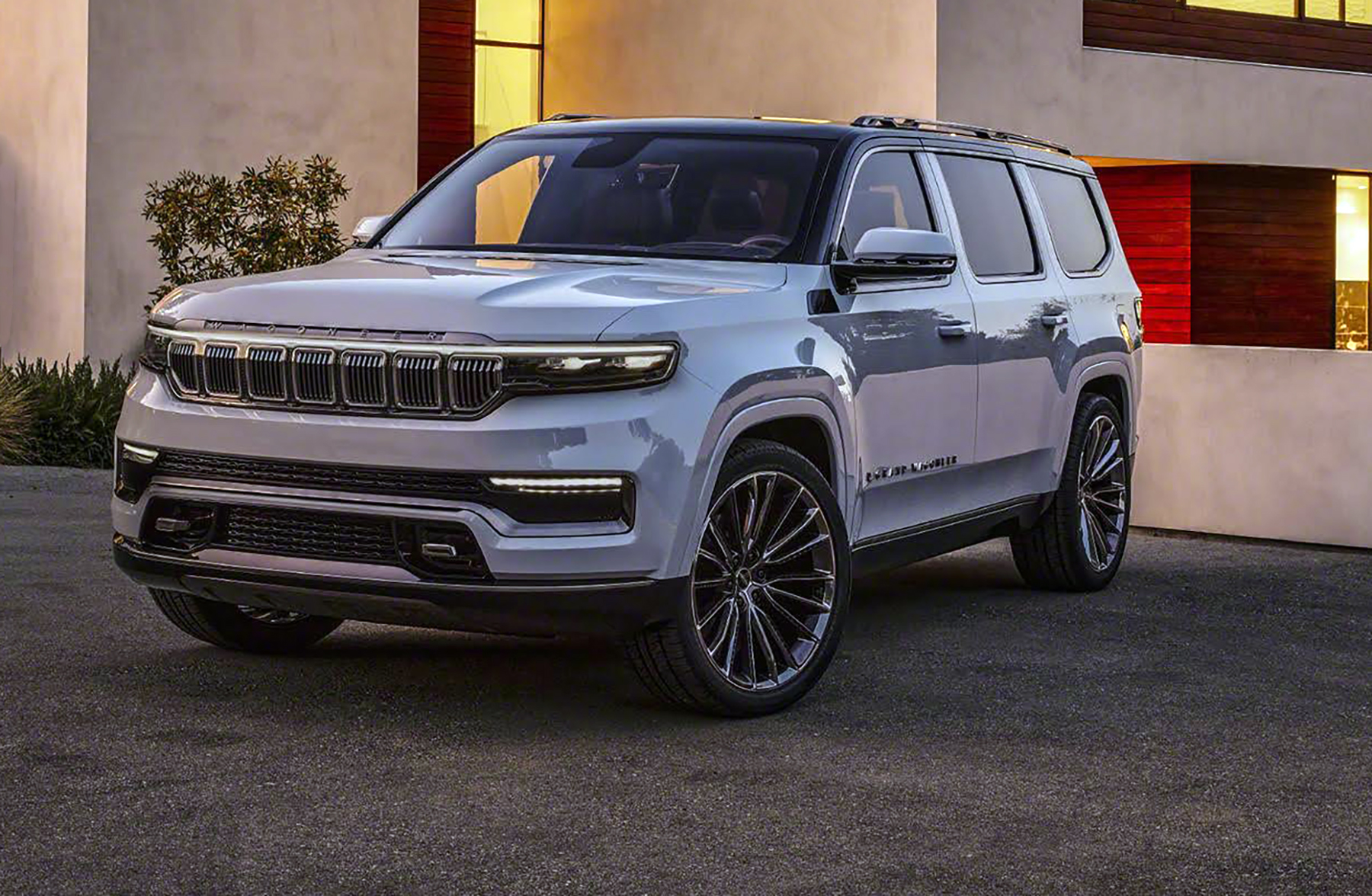 Jeep unveiled a concept vehicle today that revives a name from the brand's past, and heralds not only a forthcoming production vehicle, but a portfolio of future production vehicles. The Jeep Grand Wagoneer Concept is a large three-row SUV that offers seating for up to seven and is finished with premium-brand trim and features inside and out.
The Grand Wagoneer Concept pays subtle homage to the original Jeep Wagoneer, which debuted as a 1963 model, and the original Grand Wagoneer premium SUV, which debuted in 1984. Heritage-inspired design touches include a stylized version of Jeep's trademark seven-slot grille, as well as the upright, formal body proportions and tall windows.
Jeep Wagoneer: Vintage SUV That's Simply to Die For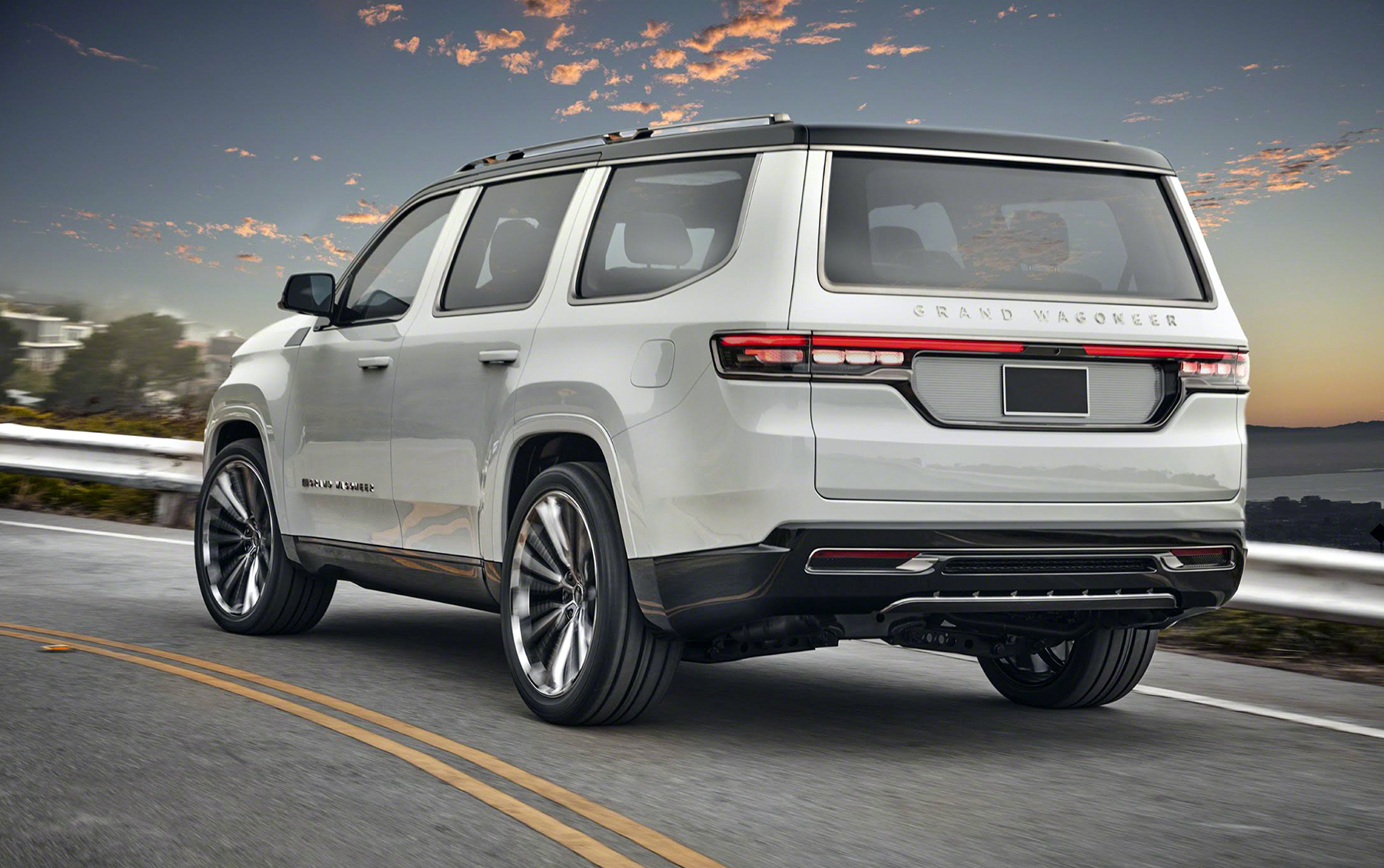 You'll be able to buy something very similar to this vehicle in the near future; Wagoneer and Grand Wagoneer production vehicles are slated to be built in Warren, MI, and are scheduled to arrive in showrooms in 2021, possibly as 2022 models. Save for a few of its one-off show-vehicle features, this concept vehicle should be an accurate indicator of what those forthcoming showroom-ready Wagoneers will look like.
Jeep didn't go into specifics on the Grand Wagoneer Concept's powertrain, other than to say it was a plug-in-hybrid (Jeep says it plans to offer electrified versions of all its vehicles in the next few years). The production Grand Wagoneer will likely be built on a modified version of the Ram 1500 pickup's platform, so we wouldn't be surprised to see a Hemi V8 with the eTorque mild-hybrid system offered, as well as other Ram powertrains. And it's a probably a safe bet to assume that the showroom-ready model will be available with a plug-in-hybrid powertrain too. Jeep also says that the production Grand Wagoneer will offer a choice of three available 4-wheel-drive systems and Jeep's Quadra-Lift air suspension, and deliver "unmatched towing capability."
Cheap Wheels: 1995-1997 Jeep Grand Cherokee Orvis Edition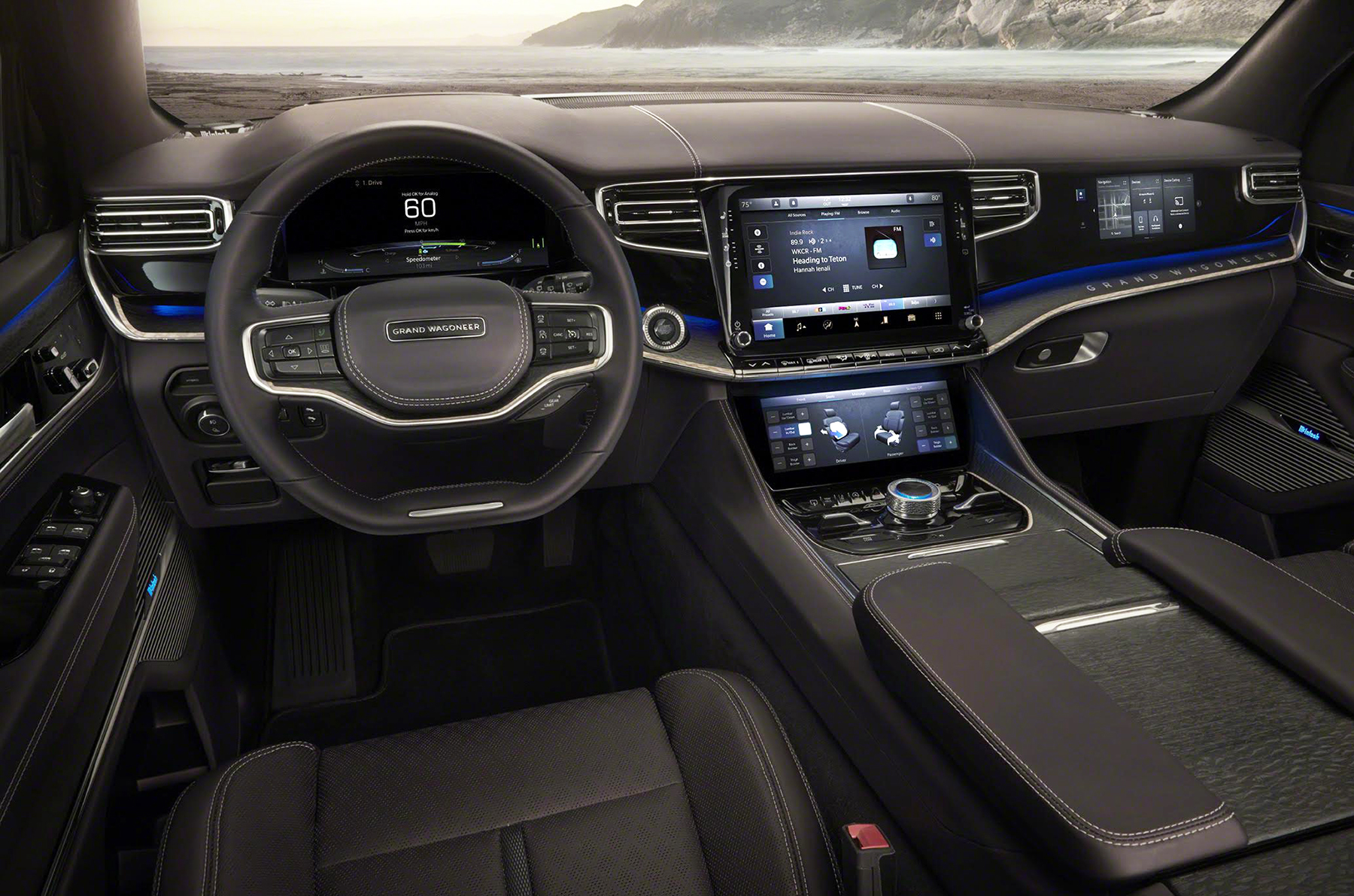 The Concept's lavish exterior trim features include all-LED exterior lighting (including a light strip above the grille and illuminated "WAGONEER" lettering), teak-wood trim in the headlights, teak-wood and bronze latticework accents on the tie-down openings in the roof rails, and raised aluminum "GRAND WAGONEER" lettering with copper side accents. Also included are an aluminum front skid plate, front tow hooks, and 24-inch multi-spoke aluminum wheels, all with a dark "Obsidian" finish.
The premium focus continues in the cabin, with features such as customizable ambient lighting, a headliner made of Dinamica synthetic suede, a panoramic sunroof that covers all three seating rows, and individual armrests in the center console. The premium audio system is by McIntosh, a well-known name in high-end home audio systems; it features 23 speakers connected to a 24-channel amplifier.
Test Drive: 2020 Jeep Gladiator Mojave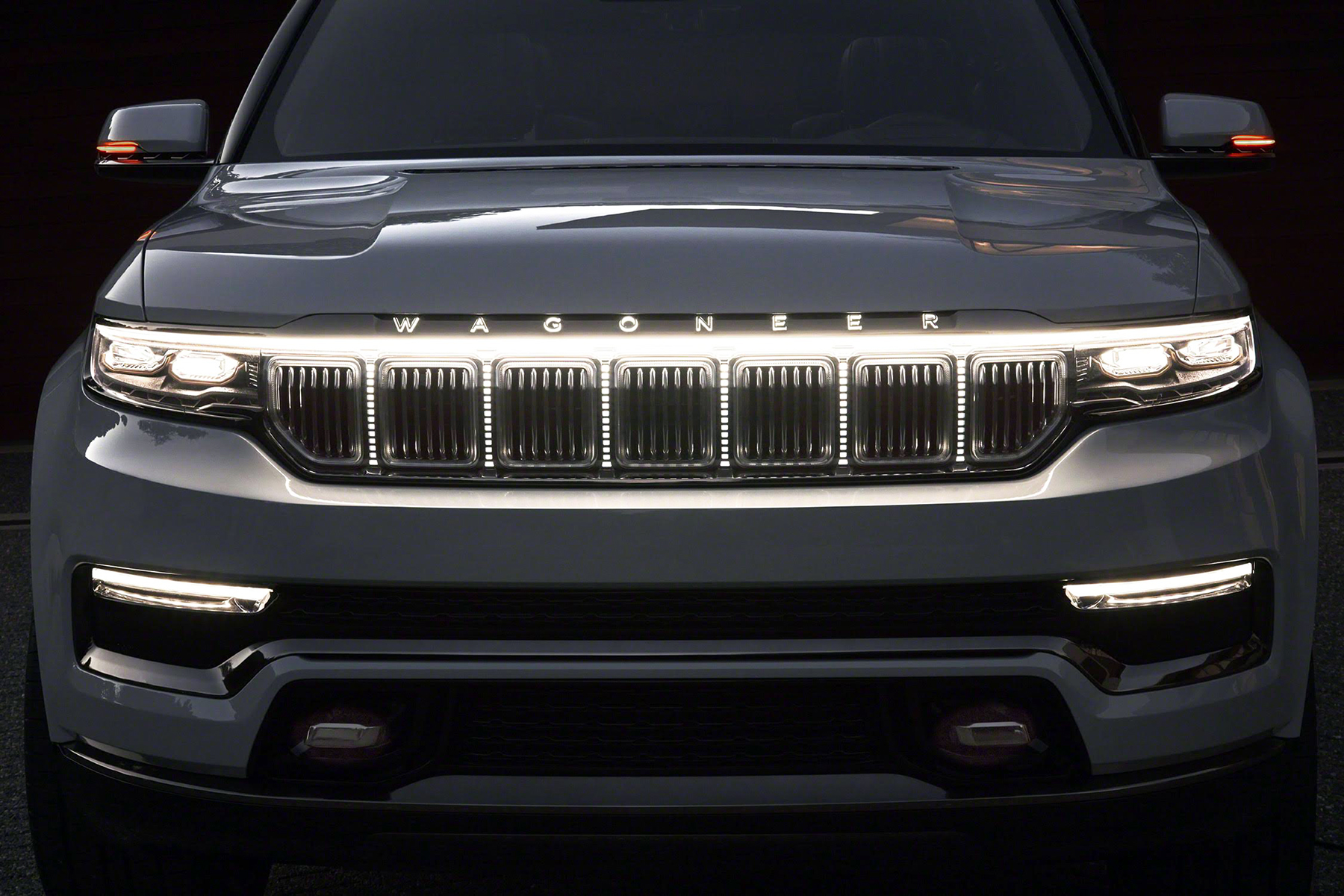 The dashboard boasts nearly 45 inches of total screen space: a 12.3-inch driver-info display, 12.1-inch horizontal touchscreen (featuring the latest Uconnect5 infotainment system), 10.25-inch touchscreen for comfort/climate controls, and a novel 10.25 touchscreen on the right side of the dash for the front-seat passenger. Second-row passengers get a 10.25-inch comfort/climate touchscreen in the center console in between the captain's chairs, as well as two 10.1-inch entertainment touchscreens built into the front seatbacks.
The Grand Wagoneer Concept is a harbinger of Fiat Chrysler Automobiles' intention to expand the Jeep nameplate more fully into the premium-vehicle marketplace occupied by established luxury brands. Jeep says the revived Wagoneer nameplate will adorn a portfolio of future production vehicles that the company says will define "American Premium."
CG Says:
Amazingly, Jeep hasn't had a three-row SUV in its North-American model roster since the Commander was dropped from the Jeep lineup after the 2010 model year. The forthcoming Grand Wagoneer will fill this gap in a big way, and it's also poised to be the most luxurious Jeep yet. The Grand Wagoneer is taking aim at the premium end of the large SUV segment… with the Cadillac Escalade, Lincoln Navigator, and Land Rover Range Rover clearly in its sights. The Grand Wagoneer will be priced like those rivals too, with prices on optioned-up models cresting the $100K mark.
A vehicle like this certainly plays to FCA's strengths. Look no further than the upper-tier models of the current Ram pickup-truck lineup to see how the company's designers can masterfully create an outstanding high-end interior with an almost obsessive attention to detail. That said, we're very curious to see just how many of this concept vehicle's special features—particularly the passenger-side dashboard touchscreen—make it to the production Grand Wagoneer.
Consumer Guide Car Stuff Podcast, Episode 41: 2020 Jeep Gladiator Mojave, Safe Vehicles for Teens
Jeep Grand Wagoneer Concept Gallery