It appears Lexus's latest show star is headed for showrooms after all. According to Mark Rechtin of trade weekly Automotive News, Lexus parent Toyota has approved the sleek LF-LC concept hybrid coupe for production development after dismissing the idea on the car's unveiling at the January 2012 Detroit Auto Show.
Rechtin says the retail version, which may get a different name, could be on sale by mid-2015, noting that "Toyota can take up to 36 months to take a prototype to Job 1. Much depends on whether the new vehicle is derived from an existing chassis and component set. If Lexus uses the IS-F sedan platform, it could shave months off the development time."
The LF-LC was created by Toyota's Calty design center in California. Like the V10 non-hybrid LFA supercar, now nearing the end of its planned 500-unit run, it reflects CEO Akio Toyoda's mission to liven up Lexus's staid brand image with future models possessing more style and driver appeal. The effort is already reflected in the bold "spindle" grille theme adopted for three 2013 Lexus models and the greater emphasis on performance and handling in the redesigned GS premium-midsize sedan.
As what will surely be the ultimate expression of the "New Lexus," the LF-LC will take over as the line's "halo" model. Even so, it should sell for considerably less than the $375,000 LFA. As Rechtin notes, "company insiders have said that a production version of the LF-LC would be more advanced technologically than the dowdy, heavy SC 430 [hardtop convertible] that was killed in 2010—more of an LFA 'lite' than a traditional coupe. It also would be targeted further upscale, against the Porsche 911 Turbo and Aston Martin Vantage, both of which tickle the $120,000 mark."
Interestingly, the LF-LC concept is similar to the LFA in general size, proportions, and certain visual elements, especially in back. The overall design, however, is more complex and aggressive, combining sharp feature lines and striking geometric shapes with smooth, heavily sculpted body surfaces mixing concave and convex forms. Though much of this styling, penned by 28-year-old Edward Lee, should survive to production, some of it may have to be changed to facilitate manufacturing and/or to satisfy crash-test requirements in various global markets. The same goes for the interior, created by ex-Chrysler designer Ben Chang, which features a pair of small rear seats (unlike the LFA), abundant electronics technology, and a riot of colors and materials.
According to Calty President Kevin Hunter, speaking to Britain's CAR magazine, the LF-LC was designed without regard to a specific platform, a departure from Toyota's usual concept practice. This means that production-model dimensions, powertrains, and many other specifics won't be settled for some time yet. The only things we're sure of now are rear-wheel drive and a front-mounted engine. Although a press release touted the concept as having "Advanced Lexus Hybrid Drive," there was no mention of what that involves or even if it's ready for retail.
AN's Rechtin notes that at "the Detroit show, Toyota executives expressed enthusiasm for the [LF-LC] but said it was just a concept created to judge consumer reaction. The debut of the [concept] Acura NSX may have shocked [them] into taking action. The LF-LC has since toured the auto-show circuit and has appeared at the Concorso d'Eleganza Villa d'Este [classic-car show] on Lake Como in Italy. Coupes typically are slow sellers after the initial excitement dies down. But Lexus may be willing to take the risk to inject some pizzazz into the brand."
With all this, it seems Lexus's familiar "Passionate Pursuit of Perfection" is giving way to a passionate pursuit of, well, higher status . . . and, of course, higher sales. Stay tuned.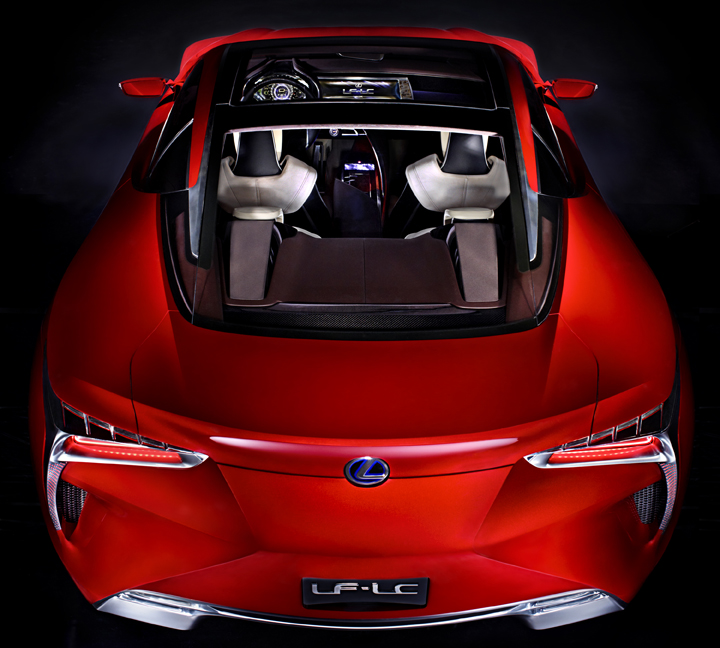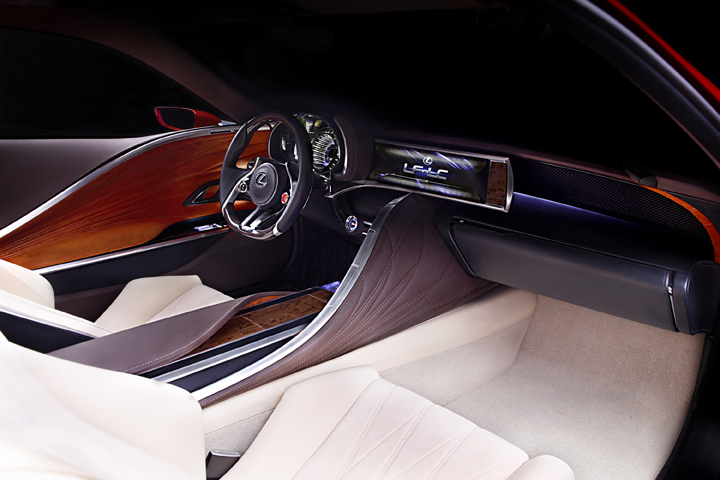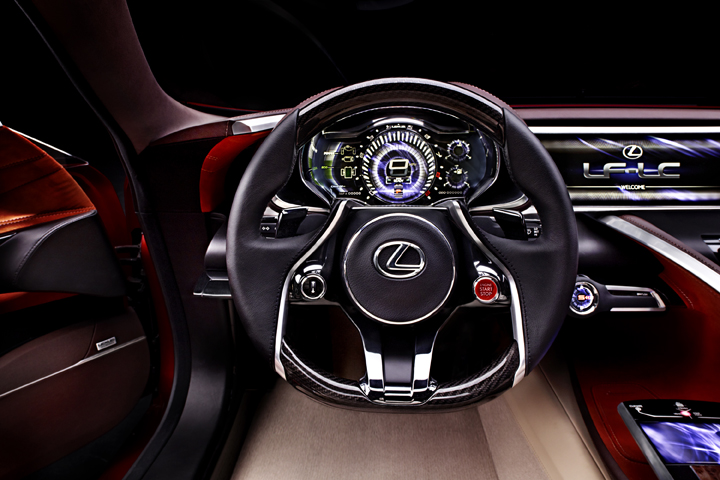 2018 Detroit Auto Show: Lexus LF-1 Limitless Concept