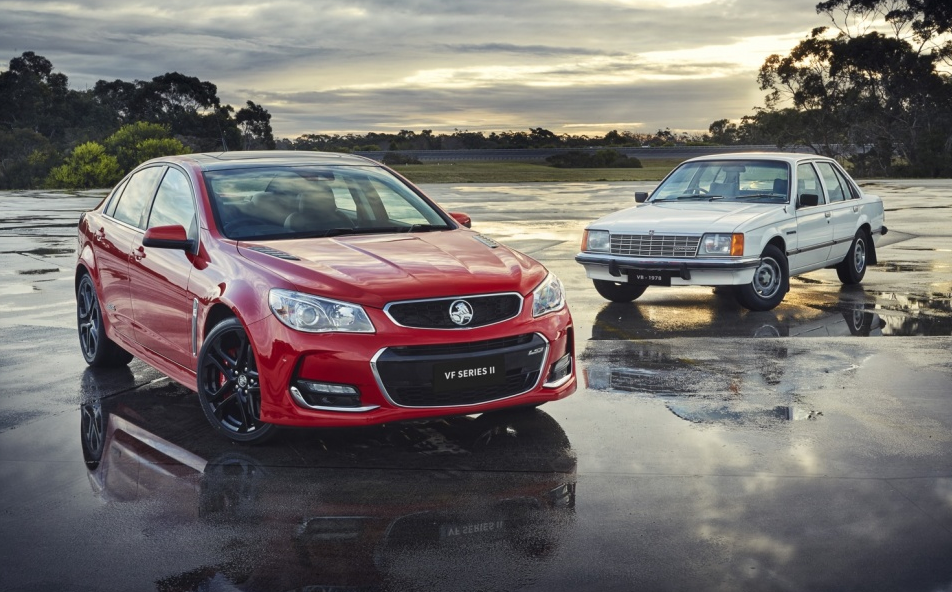 The days of Australian-market GM vehicles that are actually produced in Australia are winding down. The last iteration of the home-built Holden Commodore was unveiled this week, capping a model line that dates back to 1978. Holden parent General Motors announced late in 2014 its intentions to end vehicle manufacturing in Australia.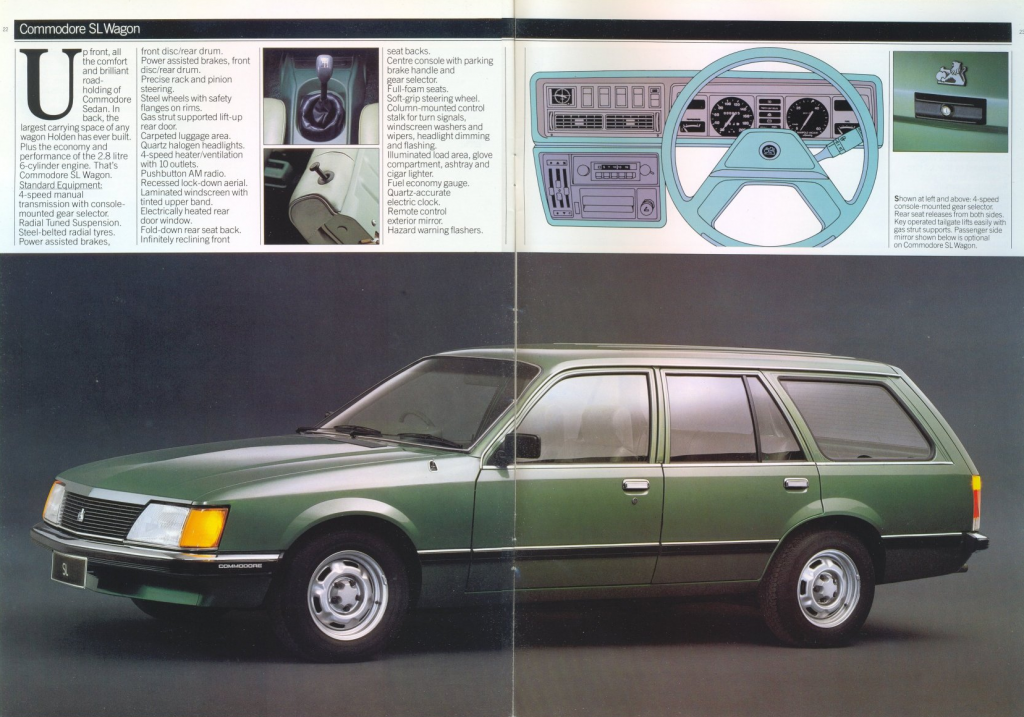 Aussie Madness! 12 Classic Ute Ads
The Holden brand, a General Motors division since 1931, will continue on as retailer of vehicles assembled by GM in other countries.
The new-for-2016 Commodore SS Redline is basically the same vehicle (save for its right-hand drive) as the 2016 Chevrolet SS, which is built by Holden for sale in the U.S. The top-of-the-line Commodore boasts a 407-horsepower 6.2-liter V8. Lesser Commodore models are V6 powered. Pricing for the SS Redline starts at $56,190 AUD (about $40,500 U.S.).
The original sporty Commodore (seen above), the 1978 SL/E, was powered by a 150-horsepower 5.0-liter V8 and retailed for just over $11,000 AUD.
General Motors plans to pull the plug on its Australian factory at the end of 2017, which means we should see at least some Aussie-assembled 2018 Commodores.
A new generation of German-built Commodores based on the Opel Insignia should arrive for the 2019 model year. The new Commodores will feature front-wheel drive, 4- and 6-cylinder power, and likely an SS model powered by a turbocharged V6. A wagon variant is also a possibility.
Goodbye Holden: GM Aussie and Kiwi Brand Going Sales Only