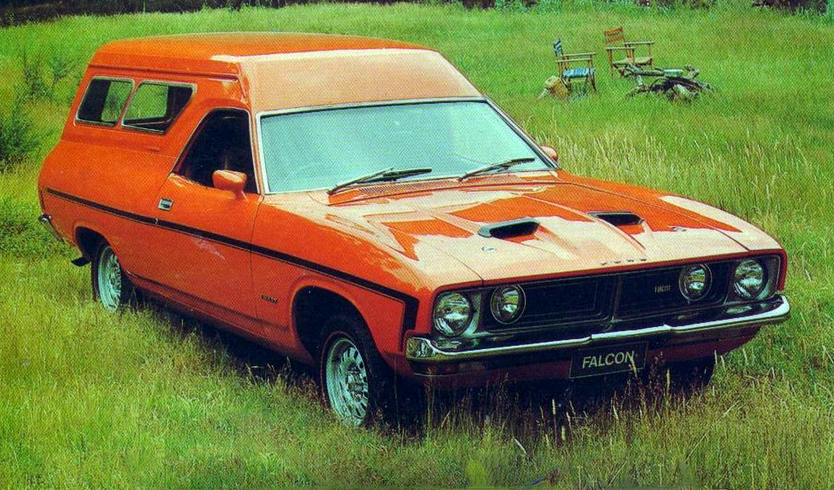 An important automotive anniversary passed with little fanfare recently. At least, it passed with little fanfare here in the United States.
Down under, however, Australians were noting with some earnestness the 80th anniversary of the first Ford "ute."
If you are unfamiliar with the concept, think Chevrolet El Camino or Ford Ranchero and you get the idea. The biggest difference between the Australian ute and the American "car truck" was market share.
While the El Camino and vehicles of its ilk were but niche players in the U.S., utes compromised a huge chunk of the Australian new-vehicle market.
As Ford Australia legend has it, a farmer's wife from Victoria wrote to the automaker requesting that it build a single vehicle that could be driven to church on Sunday and haul pigs on Monday.
The letter was reportedly read by then-head of Ford Australia operations Hubert French, who promptly forwarded it to a young designer named Lewis Bandt. This was in 1933.
By January of 1934, the first Ford Coupe Utility was available for purchase by Aussies. Henry Ford, amused by the development, named the car Kangaroo Chaser, and reportedly didn't give the vehicle much thought after that. A convertible version dubbed Roadster Utility was also available for a short time.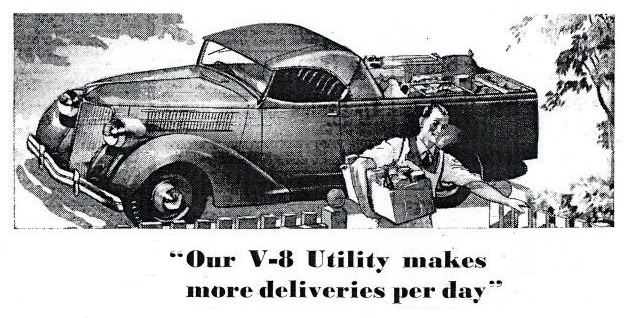 Note that it was quite common in the Twenties and Thirties for Australians to fabricate a pickup-style vehicle using the front half of an existing coupe. It was–and is–the smooth integrating of the pickup bed into the vehicle design that makes a ute a ute.
Though Ford wasn't the only company to produce utes, the maker's offerings in the category were always especially popular. So, it was with much sadness that Australians noted the passing of the home-built ute on October 7, 2016, when the last Ford Falcon Pickup was built.
Per Ford, almost half a million Falcon utes had been built since 1961, which translates to roughly 7500 examples a year. While that number may seem small, it's important to keep in mind that the entire Australian auto market amounts to only 900,000 vehicles annually.
Thus, 7500 sales in Australia is roughly equivalent to 1.4 million sales in the U.S–about the combined sales of the Chevrolet Silverado and Ford F-150.
To celebrate the quirky regional awesomeness of the ute, we have amassed 12 classic print ads, and one TV spot. Note that one of the ads below is actually from New Zealand, a country with an appetite for utes similar to Australia's.
If you've ever spent time with one of these odd and practical rides, please tell us about it. The place for comments is below the last ad.
Classic Ute Ads
1939 DKW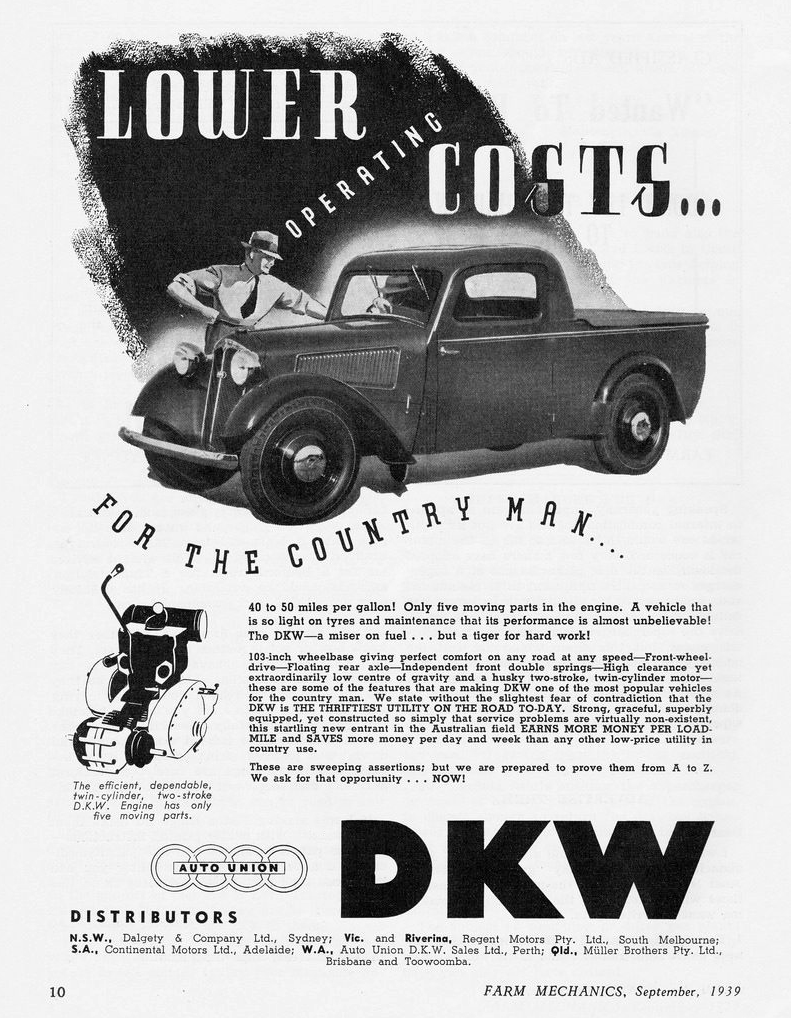 Aussie Unicorn: What, Exactly, Was The Kelpie Kargo?
1947 Ford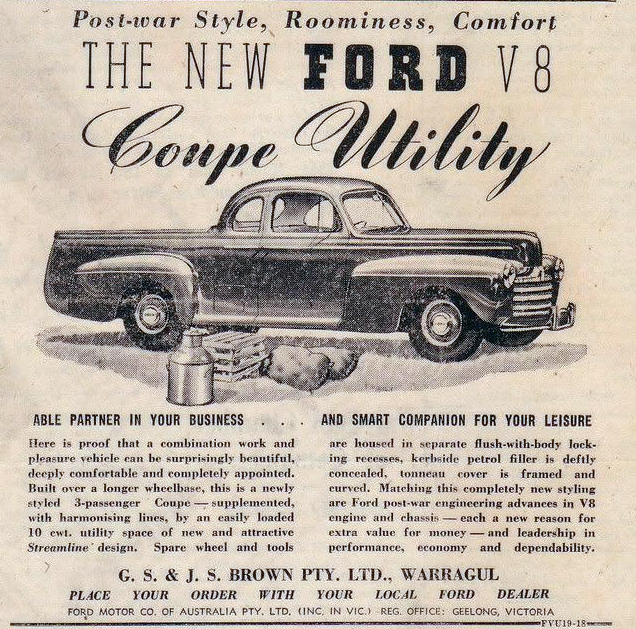 Cheap Wheels: 1998-2002 Lincoln Town Car Touring Sedan
1947 GMC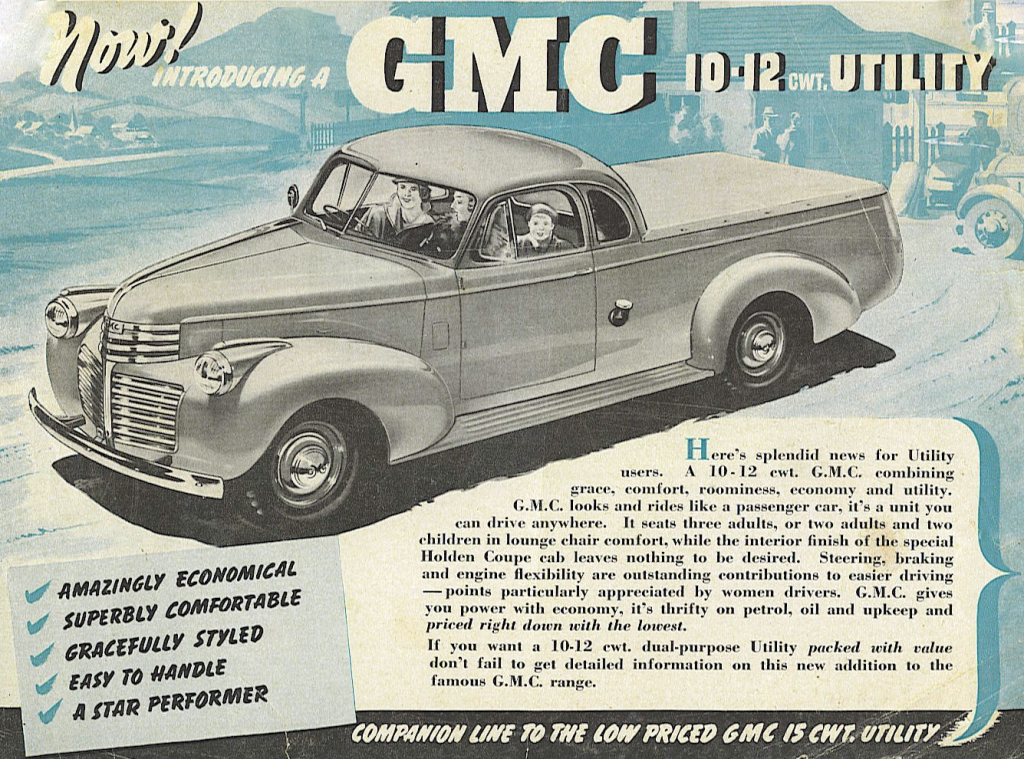 Design Madness: A Gallery of Sixties Hardtop Ads
1955 Ford Popular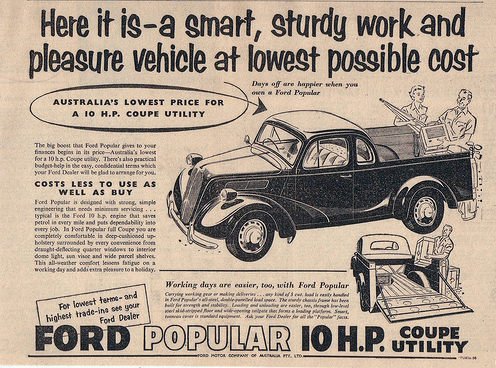 Five Great Car Logos—For Tattoos
1953 Ford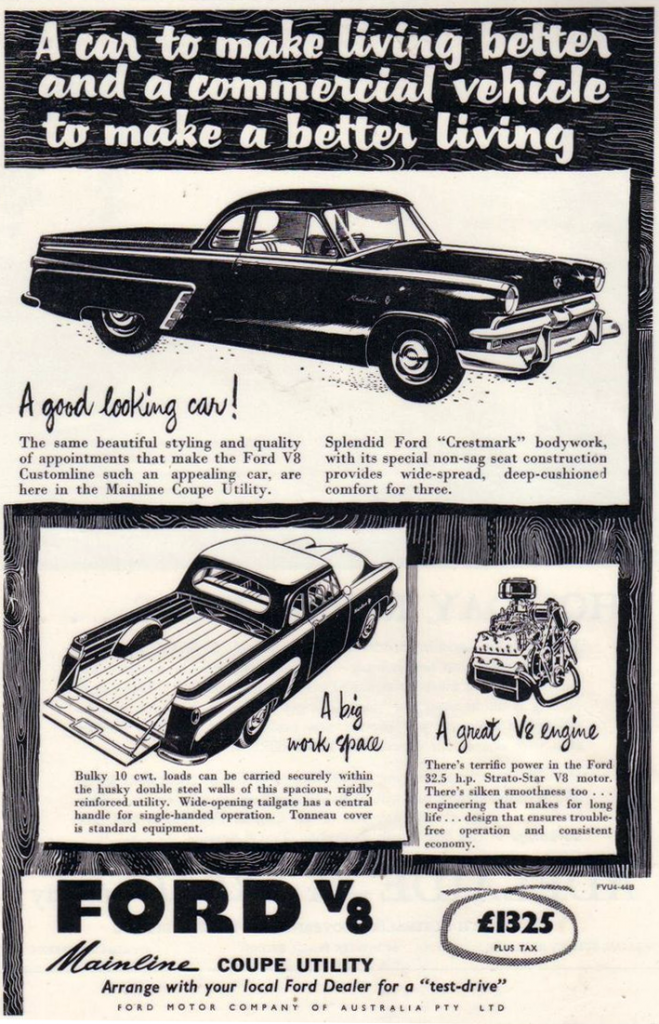 Two-Door Madness! A Gallery of Large-Coupe Ads
1967 Holden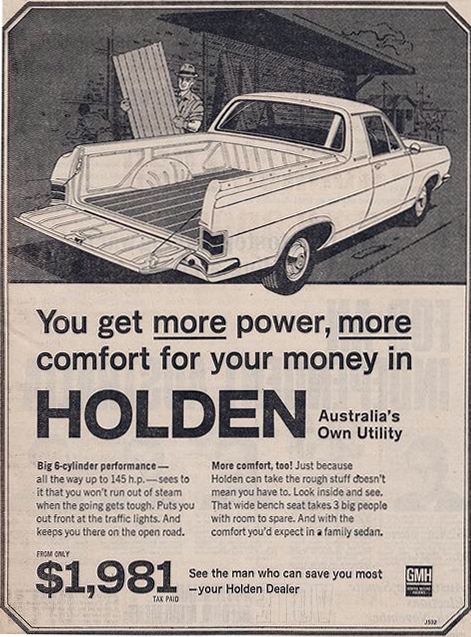 Goodbye Holden: GM Aussie and Kiwi Brand Going Sales-Only
1976 Ford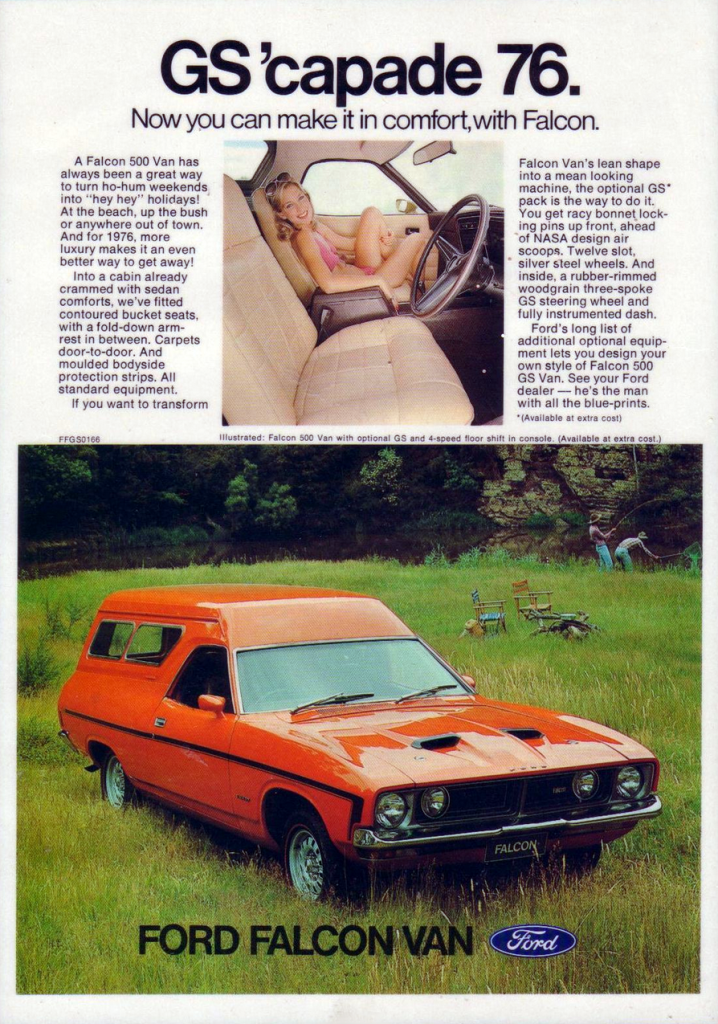 5 Cheapest American Cars of 1977
1977 Chrysler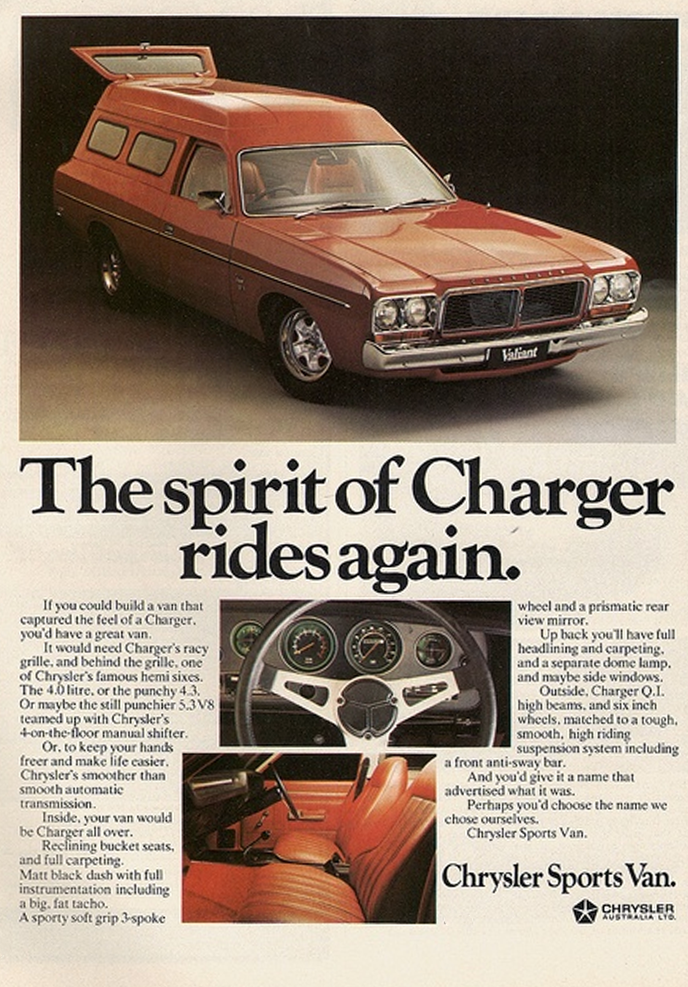 4WD Madness! A Gallery of Mini SUV Ads
1978 Holden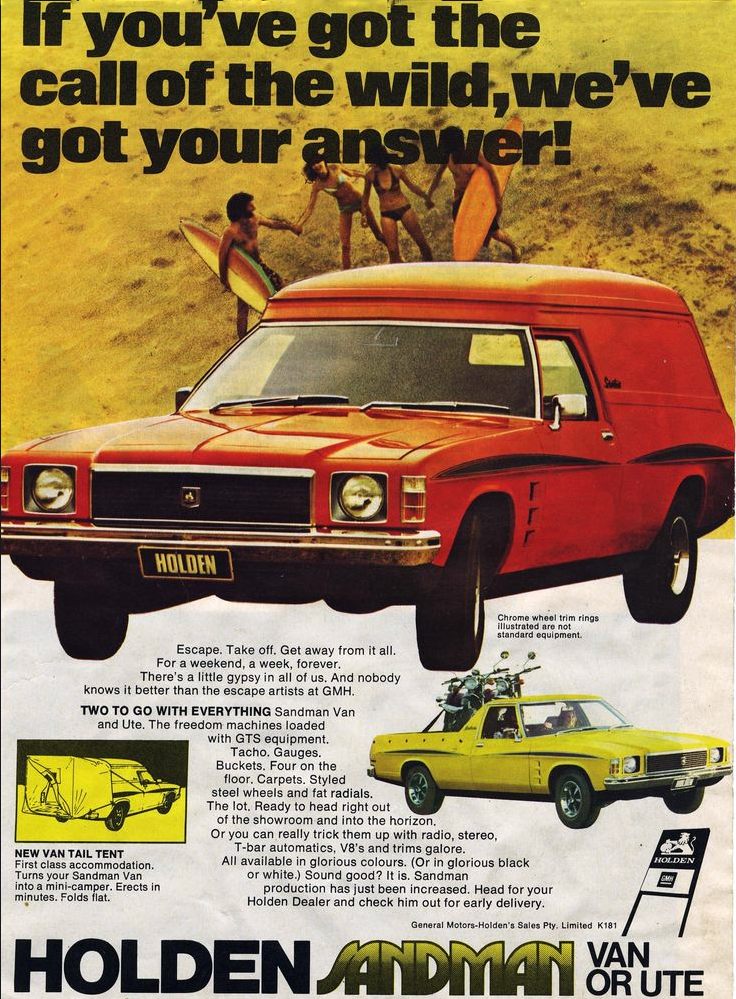 Aussie Madness! A Gallery of Australian Car Ads
1981 Ford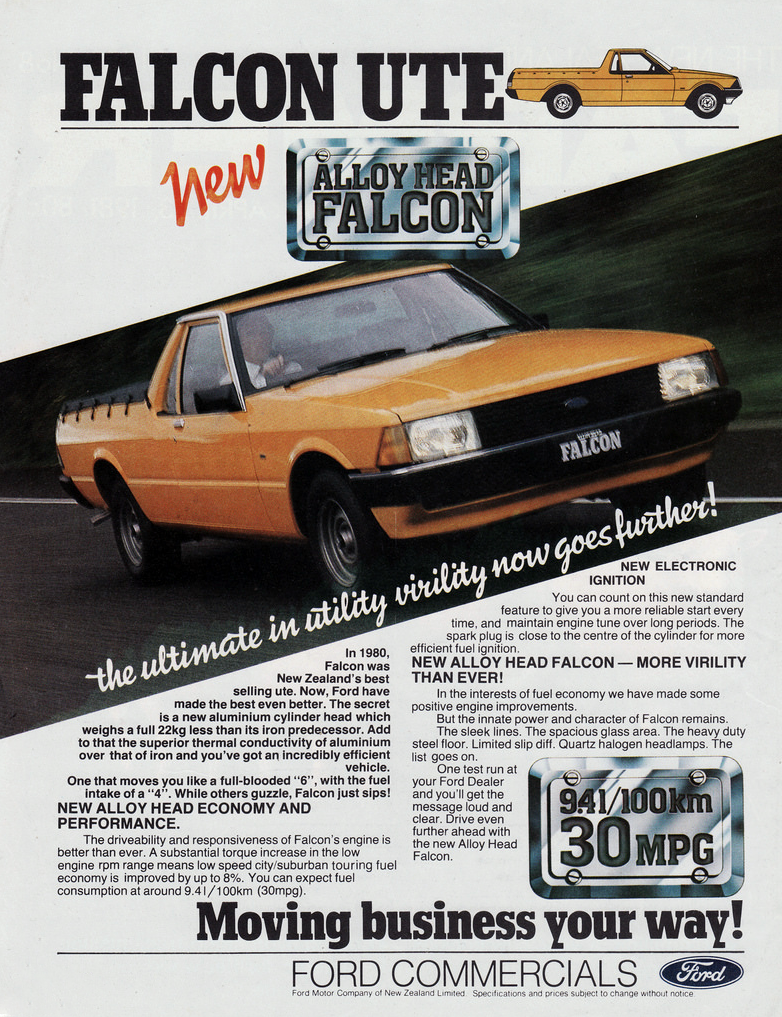 Droëwors Madness! A Gallery of Classic South African Car Ads
1999 Ford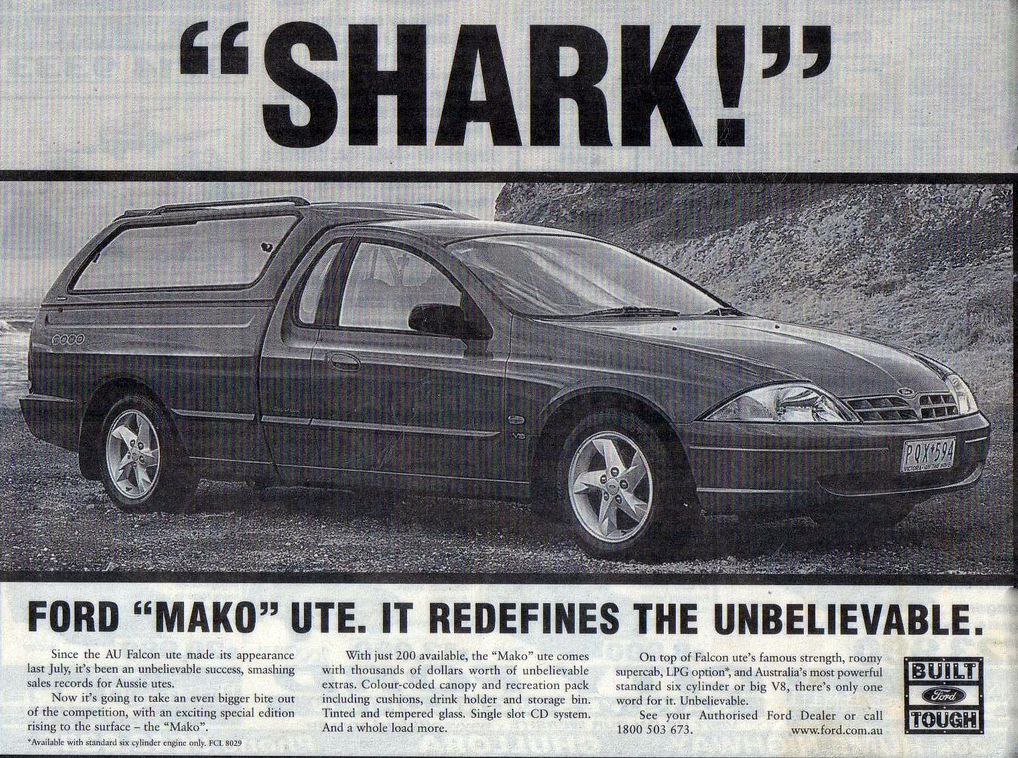 Forgotten Concept: Holden Efijy
2009 Ssangyong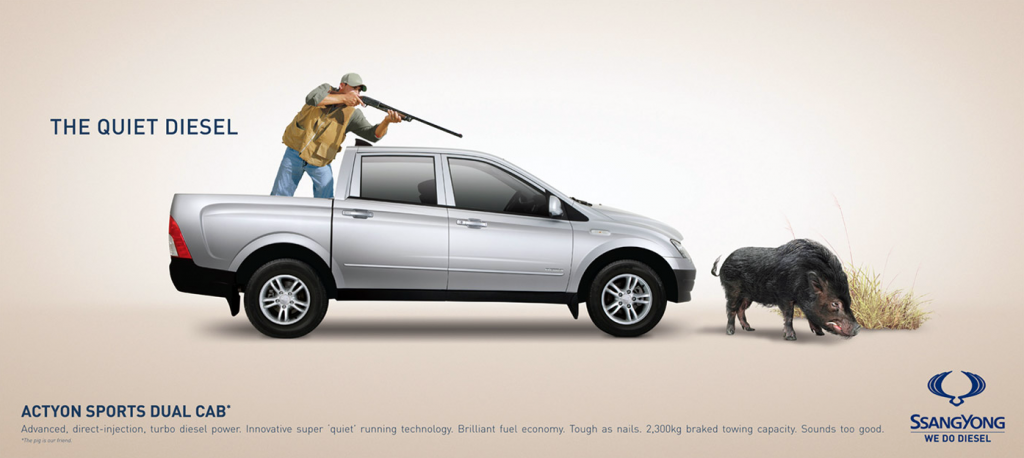 Meet The Last Aussie-Built Holden Commodore
Classic Ute Ads
Classic Ute Ads