Written by Tom Appel in
Buick
,
Chevrolet
,
Classic Car Ads
,
Classic Cars
,
DeSoto
,
Ford
,
Packard
,
Plymouth
,
Pontiac
,
Studebaker
,
Video
The emergence of automotive tail fins can be attributed in a large part to America's fascination with air and space travel. At the dawn of the jet age, it was common for manufacturers to hawk their wares–automotive and otherwise–with references to fighter planes and rockets.
Today, the automotive industry is hurriedly preparing for the reality of autonomous personal transportation in the not-too-distant future, but General Motors was hyping the potential of self-driving vehicles way back in 1956. Check out this video for a fabulous—and not entirely far fetched—mid-Fifties look at the future of hands-free driving.
In honor of that seemingly innocent and optimistic look forward, we have amassed ten ads from that same year. Note the subtle nods to air and space travel, as well as the proliferation of tail fins.
If you have a favorite among the vehicles seen here, tell us which it is. The comments section follows the last ad.
Buick
Chevrolet
DeSoto
Ford
Imperial
Kenosha Madness! 10 Classic AMC Ads
Nash
Packard
Plymouth
Pontiac
Studebaker
Bikini Madness! Five Great Car Ads Set at the Beach
Written by: Tom Appel
on March 24, 2017.
on February 27, 2019.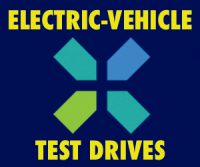 Auto Shows
Steve & Johnnie's Road Tests