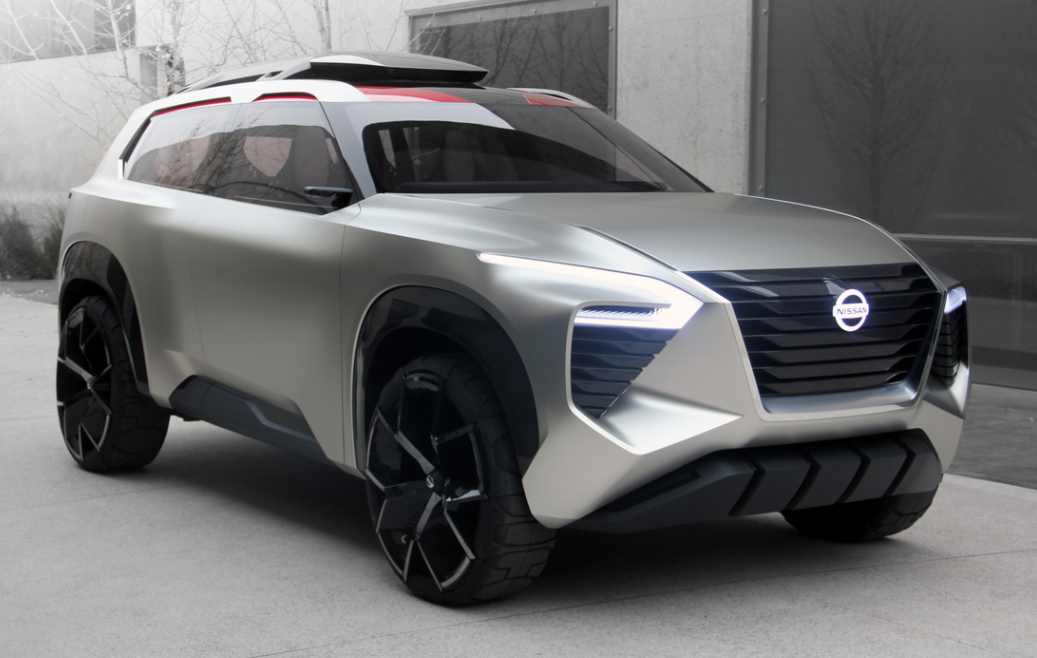 DETROIT—Nissan unveiled a three-row, six-passenger SUV concept vehicle at the 2018 North American International Auto Show in Detroit. The company says its Xmotion (pronounced "cross motion") concept blends Japanese culture and craftsmanship with American-style utility, and signals the design direction of future Nissan production models.
More from the Detroit Auto Show
The striking, sculptural styling is highlighted by an evolution of Nissan's signature V-Motion grille, as well as U-shaped "boomerang" headlights, taillights inspired by Japanese woodwork and puzzles, and a retractable "rooftop box" for equipment storage. The wheels and tires are an especially "out-there" touch… the specially developed run-flat Michelin tires have tread that is physically laminated over the radical 21-inch wheels, for a one-piece appearance.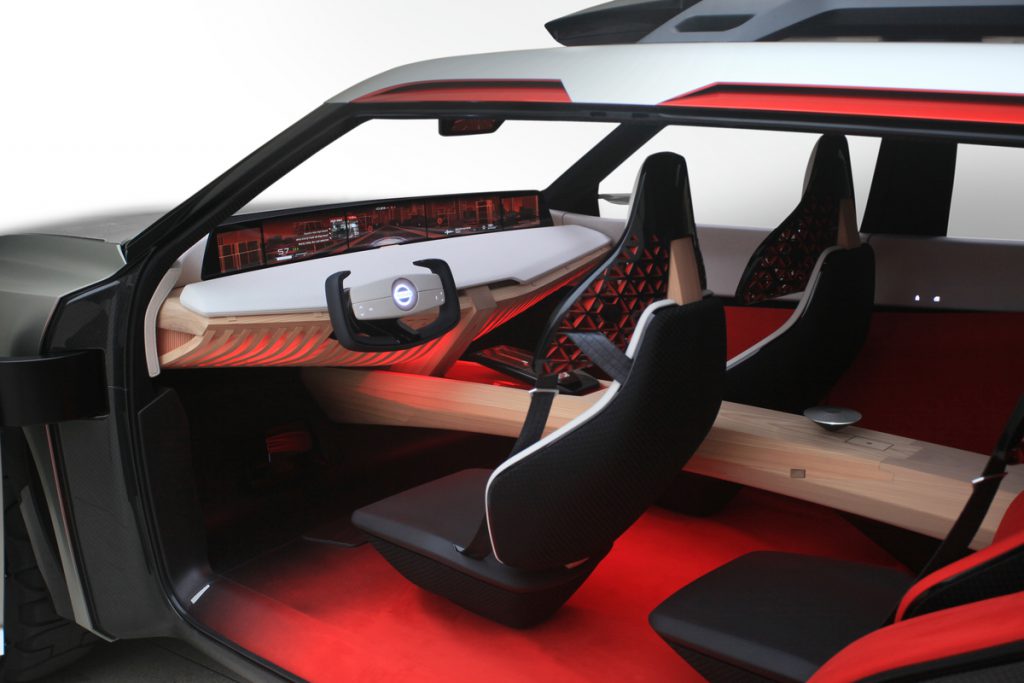 The interior's "4+2" passenger layout features three rows of individual seats, with the third-row sized for children or pets. The focal point of the interior is a center console that represents a modern interpretation of traditional Japanese woodwork. A console-mounted "floating commander" device enables gesture control of the vehicle's infotainment and climate control systems.
Other interior features include Nissan's ProPILOT autonomous driving mode, a full-width digital instrument panel, vehicle starting via fingerprint authentication, a "digital room mirror" in the ceiling, and a virtual personal assistant that takes the shape of a Japanese koi fish.
CG Says:
High-profile concept vehicles don't seem to carry the weight they once did on the American auto-show circuit, but that only makes the unapologetically outlandish Nissan Xmotion even more refreshing. This is strictly an exploration of interior and exterior design concepts and technology features, and a showcase of Nissan's philosophies on those elements–Nissan didn't give any specific powertrain details. Blue-sky features aside, we'd be happy to see the Xmotion's nicely balanced proportions and deftly rendered design details show up on future production Nissans.