Model: 2012 GMC Sierra 2500 Denali 4WD Crew Cab; 397-horsepower 6.6-liter turbodiesel V8 and 6-speed automatic transmission
Base Price: $48,785
First Spin: 2017 GMC Sierra HD Duramax Diesel
Options: 6.6-liter V8 turbodiesel engine, touchscreen navigation system w/CD player and XM nav/traffic, 6-speed automatic transmission, power sunroof, 20-inch wheels, chrome assist steps, diesel-engine winter-cover
Price as Tested: $62,914
Total Miles Tested: 269 miles

Fuel Economy: 12.8 mpg
Editors' Comments:
Dave Aretha: The 2012 GMC Sierra Denali 2500 is to pickups what the Cadillac Escalade is to SUVs. They are massive, expensive, and powerful and loaded with premium features. The opulent cabin of our tester included cushy, comfy leather seats that can be heated or cooled and electronically adjusted 12 different ways. The Denali 2500 4WD Crew Cab starts at $48,785, and the options on our tester brought the sticker price to $62,914. It included the $7,195 turbodiesel V8 engine, which increased torque from 380 to 765 pound-feet, enough to tow up to 21,700 pounds. The Sierra Denali is for those who want a truck that is both brutish and debonair. (Notice that I said "want," not "need.")
John Biel: If you've got to tow substantial things, and if you've got to do so over long distances, then the $62,000-plus that our fairly plush turbodiesel-equipped GMC Sierra HD cost might be worthwhile money spent. Grunt is prodigious, but so is fuel thirst, so this is not an "everyman" truck, but a task-specific tool.
Ed Piotrowski: In today's more eco-conscious world, we're seeing an interesting trend emerge: big pickups with a heaping helping of luxury. It seems like a throwback to the excesses of the pre-2008 world. I suppose there is a market for such vehicles, and it's simply a case of automakers catering to it. Speaking specifically of the Sierra Denali HD, it certainly does an admirable job of fulfilling its mission, at least in terms of looking the part. It doesn't always feel it, though, as this $63,000 truck's interior materials fall a bit short of those supplied by similarly equipped rigs from Chrysler and Ford. That's not so much a slight at GMC but really high praise for its rivals. If you genuinely need heavy-duty truck capability but don't want to scrimp on creature comforts, the Sierra Denali HD is well worth your consideration.
Test Drive: 2016 GMC Sierra Denali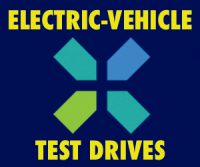 Auto Shows
Steve & Johnnie's Road Tests