Each year, Consumer Guide Automotive editors test drive and evaluate nearly every vehicle sold in the United States. Together, the editors rate each vehicle 1–10 in the following categories: Acceleration, Fuel Economy, Ride Quality, Steering/Handling/Braking, Quietness, Controls, Details, Room/Comfort/Driver Seating (front), Room/Comfort (rear), Cargo Room, and Value Within Class.
The editors add those numbers to produce a total rating score for each vehicle. Below are the total rating scores for all 2012 Large Pick Up Trucks. Click the name of the car for a detailed review of that vehicle. Or simply check out The Consumer Guide to 2012 Large Pick Up Trucks.
Big-Rig Style: What If Semi-Truck Makers Built Pickups?
1. Chevrolet Avalanche
Base MSRP: $36,720; Consumer Guide Rating: 70
2. Ram 1500
Base MSRP: $21,475; Consumer Guide Rating: 67
3. GMC Sierra 1500
Base MSRP: $21,945; Consumer Guide Rating: 62
4. Ford F-150
Base MSRP: $22,990; Consumer Guide Rating: 60
5. Chevrolet Silverado 1500
Base MSRP: $21,945; Consumer Guide Rating: 59
6. Nissan Titan
Base MSRP: $27,710; Consumer Guide Rating: 55
6. Toyota Tundra
Base MSRP: $25,155; Consumer Guide Rating: 55
Current Consumer Guide Pickup Best Buys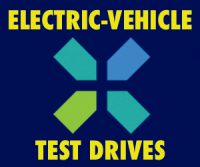 Auto Shows
Steve & Johnnie's Road Tests