Not open to debate is this: The Rockford Files is the finest cop/detective show in television history. I am not open to the notion that some other show deserves top or equal billing. Think otherwise? Write your own blog. Seriously, the show made plaid jackets seem cool. Such is the power of Rockford.
Also not open to debate is the importance of Jim Rockford's gold Firebird to the character of the show. Legend has it that James Garner himself selected the car, he thinking it the perfect balance of bachelor sportiness and detective-who-lives-in-a-trailer affordability.
And like the show itself, the Firebird was perfect. Whether Jim was taking a leggy client to dinner or being chased by a crew of mobbed-up torpedoes in an LTD, the car suited the situation. Rockford's Firebird was equal parts cool, high-performance, and understatement.
The question I pose here is this: What would Jim Rockford drive today?
As it turns out, this is no hypothetical exercise. Actor Dermot Mulroney was cast to play the legendary detective in an NBC reboot of The Rockford Files that was scheduled for the 2010-11 TV season. Alas, the show did not make it past network brass, and try as I might I can't find out what Mulroney was driving around in.
But wait, there's more. . . . Universal Studios has just signed Vince Vaughn to play Jim in an upcoming Rockford Files feature film.
While it goes without saying that no living actor can ever replace James Garner in this hallowed role, I wish Vaughn all the best. He will be judged by very, very high standards.
Casting aside, what about the car?
It's unlikely that Vaughn will be tailing bad guys around in a vintage Firebird, though that would actually be kind of cool. But, if not the 'Bird, what? Fully aware that I am discussing a replacement for what may well be the single most important vehicle in television history (again, not open to debate), I humbly proffer the following for your consideration:
Dodge Charger R/T
The Charger is common enough to hide in traffic, yet sporty enough to suit a guy who's pretty good with the ladies. The 5.7-liter Hemi V8 is a must in Jim's line of work, and it places the car at about the same level of performance relative to the cars around it as the Firebird would have enjoyed back in the '70s. Dodge offers the Charger in an appropriately muted tungsten metallic—a sort of lightly bronzed middle gray—which is perfect for going unnoticed. Why not the Challenger? Because coupes are so much less common today than they were in the '70s. It's important to remember that The Rockford Files was a very contemporary show in its day, and coupes were infinitely more popular at the time than they are now.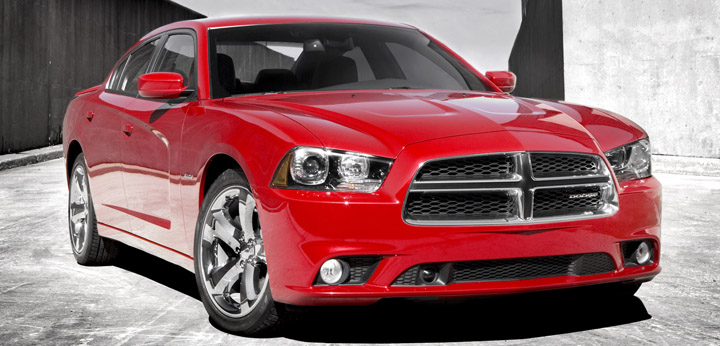 Buick LaCrosse Super
Okay, I'm going used here, but it works. The previous generation LaCrosse was stealthy to the point of being invisible, but it was not unattractive. Most importantly, the 2008-09 Super versions packed a 5.3-liter V8 boasting 300 horsepower and 0-60 mph times in a very unBuick-like six-second range. Additionally, the sport suspension and beefier tires would help in the corners. Note to Vince Vaughn: If you're doing your own stunt driving as Garner did, you'll need to study up on torque steer. Stuffing a torqey V8 into a front-drive sedan makes a car fast, but not especially well behaved charging away from a light.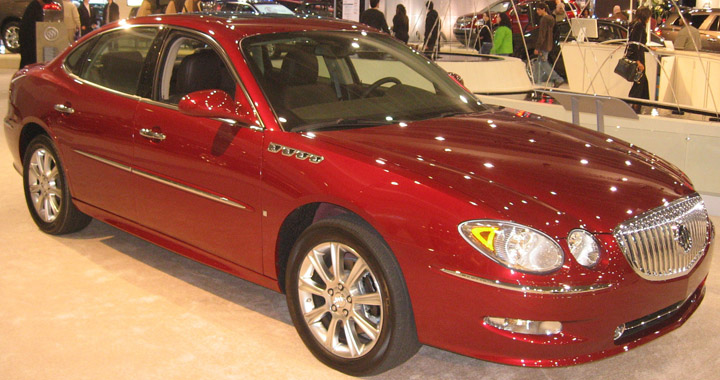 Ford Edge Sport
Actually, in 2013, Rockford just might drive a crossover. Jim was a practical guy with a sporty side, and the Edge in Sport guise works pretty well here. The Edge is common enough, so it won't stand out in traffic, and the Sport's Lincoln-derived 3.7-liter V6 brings 305 chase-scene-ready horsepower to the table. The upgraded suspension and tires will help with the requisite reverse J-turns.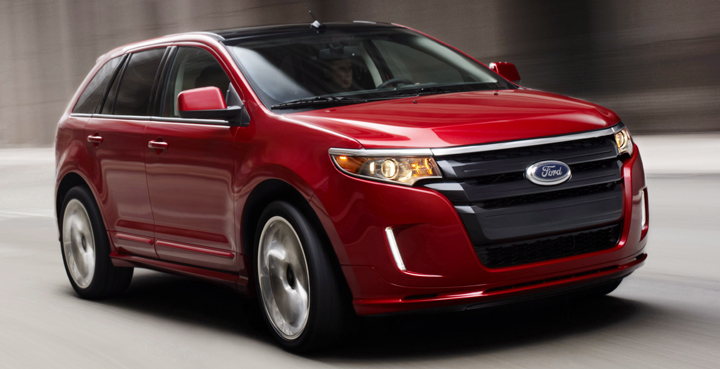 I passed on suggesting the too-obvious Camaro. Today the Camaro is a retro ride and sticks out in traffic like a plaid jacket at an Emmy ceremony.
This is a tough call. The gold Firebird was such a perfectly cast element of the show that any suggestion for a replacement feels unworthy. Still, I like my list—and am open to suggestions here. What do you think? What's out there now that's worthy of this awesome honor? What would Rockford drive?
Eight Things I Learned About Cars and Life While Watching The Blues Brothers