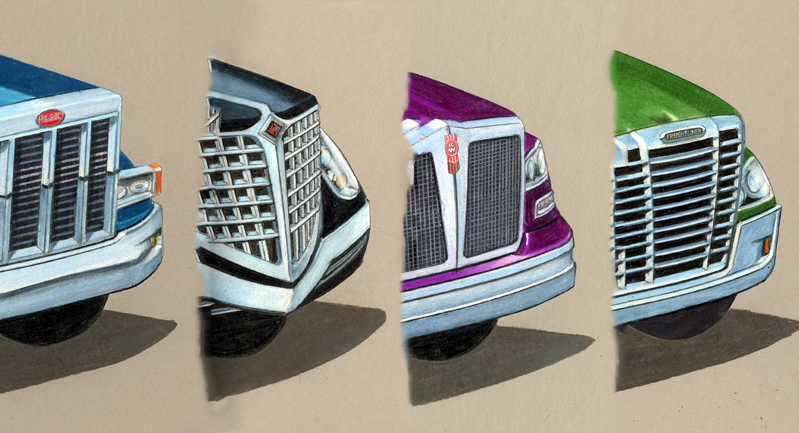 By Frank Peiler
The full-size pickup truck market could hardly be hotter these days. Roughly 2.5 million such vehicles were retailed in the United States in 2017, making big pickups the largest single vehicle segment.
But, I wonder, could the market be even hotter?
What would happen if the builders of heavy-duty trucks decided to enter the light-duty truck market? It's possible that the new competition would do little for sales… but it might do a great deal for style and design.
You probably know where this is going…
I present here six examples of what I think pickups built by semi-truck manufacturers might look like. For the sake of uniformity, I have based each of my drawings on the Ram 1500 image seen here.
Please let me know what you think. What truck builder, active or long-gone, would you like to see a light-duty pickup from? The place for comments is below the last drawing.
Big Rig Pickups
Freightliner
International
Kenworth
Mack
What If…1956-1957 Continental Mark II
Peterbilt
Western Star