Bentley is putting the final touches on a major update of its Continental Flying Spur sedans. According to Britain's Autocar magazine, the revised versions will launch in late 2013 with fresh styling, a first-time V8 option, revamped interiors, and assorted technical changes.
Test Drive: 2014 Bentley Continental GT Speed
This makeover follows a similar redo for the brand's 2012-model Continental GT coupes and GTC convertibles. But where those 2-door cars received only modest appearance changes, the Flying Spur adopts a noticeably sleeker, less-formal look via new outer body panels—or so we deduce from Autocar's photo of a late-stage prototype caught testing in Spain. Though wheelbase is reportedly unchanged and other external dimensions are little altered, the restyle apparently brings a lower roof line with more steeply angled front and rear glass, plus crisper lower-body lines, especially at each end. The prototype also hints at muscular new wheelarch bulges and a possible ride-height reduction of an inch or more. Inside, says Autocar, "the Spur will get a new [dashboard], shared with the [2012] GT coupe, featuring higher-grade minor switchgear . . . new materials and luxury carpet."
Besides its new wrapper, the 2014 Bentley Continental Flying Spur will offer the same Audi-sourced twin-turbo 4.0-liter V8 that became available for the 2012 GT/GTC. (Bentley and Audi are both owned by Volkswagen Group.) Horsepower is unchanged at 500. Various road tests indicate the V8 is not only sufficiently powerful for the "entry level" GT/GTC but benefits handling by being considerably lighter than the 6.0-liter W12 engine that continues. The same should hold for the V8 Spur despite its greater weight. Again like 2-door Contis, the W12 gets a modest horsepower boost for the Spur, going from 552 to 567 standard and from 600 to 616 for the sportier Flying Spur Speed.
All-wheel drive remains standard across this board. W12 models retain a mandatory 6-speed automatic transmission, while the V8 teams with an 8-speed automatic that may eventually replace the 6-speed in W12 versions as a fuel-economy enhancer.
The Keymaster: Bentley Continental GTC Speed
Though not a radical revamp, the 2014 Flying Spur is important for Bentley. As Autocar notes, the Continental sedan has been the brand's top seller "for no fewer than three out of the six years it's been on sale. Popularity in the U.S. and China [Bentley's two largest markets] is at the heart of this success, which has kept production averaging around 2000 cars per year since 2006." In light of that, the updated Spur should, er, spur the current upswing in Bentley's global sales, which rose 32 percent year-on-year for the first half of 2012 (to 3,929 total units) despite the economic turmoil in Europe and a slight softening of demand in China.
Though we've no word yet on U.S. pricing, we'd guess the new V8 Spur will cost the same or less than the $184,200 base 2012 W12 model. That reflects the V8's basic "mass-market" engineering, as it's used for various Audis, though Bentley makes various modifications for its own cars.
That's all we have for now, but keep checking back with The Daily Drive for further news. And be sure to visit the Consumer Guide Auto main website for in-depth "Future Car" reports, plus authoritative reviews and price information on all the latest models.
5 Disappointments of the 2014 Bentley Continental GTC Speed
Written by: Chris Poole
on August 21, 2012.
on June 19, 2018.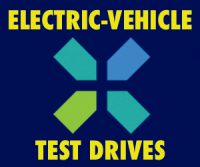 Auto Shows
Steve & Johnnie's Road Tests