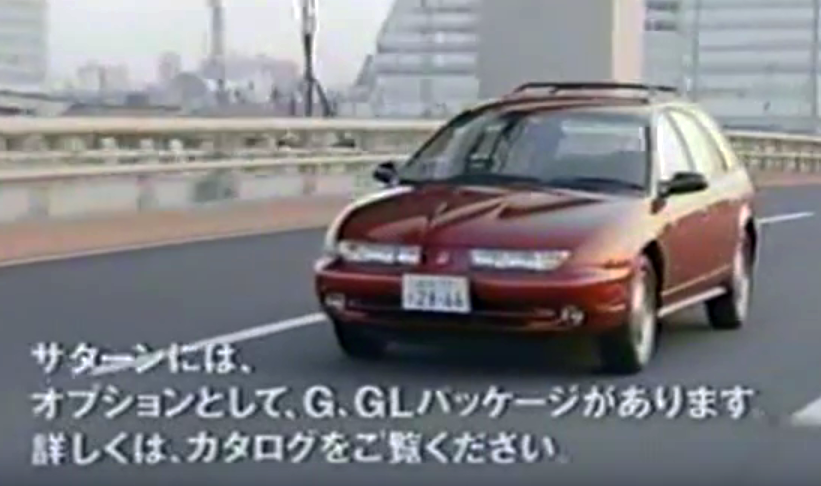 Saturn executives had reason to feel confident in 1997. In just six years on the market, the fledgling brand had accrued 1.5 million customers and was on pace to sell another 300,000 cars in the coming 12 months. Saturn was on fire, and the division's management was eager to continue making good news.
As General Motors' "import fighter," Saturn was charged with bringing young customers who might otherwise not consider a GM product into the fold. By most metrics, Saturn had done precisely that. Saturn buyers were younger, more satisfied with their purchases, and more likely to buy another same-brand vehicle than any other GM product owners.
Credit ding-resistant plastic body panels, good assembly quality, and a hassle-free "one-price" dealer environment for Saturn's popularity. Shoppers looking for a trouble-free shopping and ownership experience were finding just that at Saturn.
Custom Roof Rails: The Bizarre Saturn Ion Feature That Time Forgot
Having proven the brand's mettle on domestic soil, Saturn brass decided to take the battle overseas. Per Saturn president Skip LaFauve, it was time to "…take on the imports in their own territory."
Moving the metal—in Saturn's case it would be plastic—in Japan had proven difficult for most American car companies. The Japanese market was difficult to navigate for a number of legal, logistical, and administrative reasons. Plus, Japanese shoppers were famously wary of American-made vehicles.
GM leadership believed that if an American car was ready to break the ice in the Japanese auto market, it was a Saturn. All three Saturn SL body styles (sedan, coupe, and wagon) were converted to right-hand drive specifically for the Japanese market. The Japan-bound cars were assembled alongside the domestic product at Saturn's sprawling Spring Hill, Tennessee, assembly plant. Saturn began shipping cars to Japan in April of 1997.
The rush to buy Saturns in Japan never occurred. Though a lot of factors were in play at the time, Saturn's arrival in Japan coincided with the onset of a recession that saw Japan's domestic-car sales fall about five percent. Additionally, after a slow rollout, Saturn stopped opening dealerships on the island nation, leaving just eight stores to service a nation of 100 million people.
After four model years, and just 4324 sales, Saturn pulled out of Japan. The video above is one of several produced to introduce the Saturn brand to the Japanese buying public. It's interesting to note the focus on American trees and landscapes. Ironically, Nissan had used a similar approach when launching the Infiniti brand in the U.S. back in 1990.
One and Out: The 2008 Saturn Astra