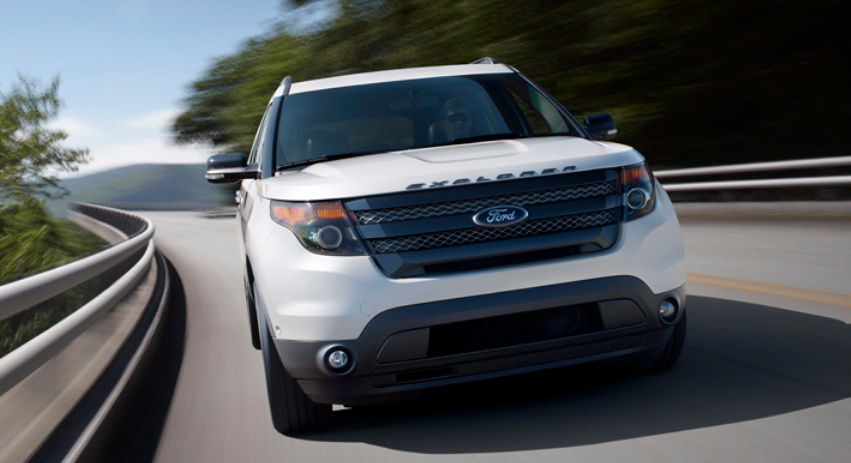 I love me some fast SUVs. Give me heaps of power to go with room and comfort for my family and their gear.
Of course, with many performance SUVs comes the potential for extremely high fuel consumption. Such is the price one must pay for having a stonking V8 engine under the hood.
Forgotten Trim Level: 2003-2004 Ford Explorer NBX
Ford is taking a different approach with its take on the jackrabbit SUV. The new 2013 Ford Explorer Sport employs the company's potent "EcoBoost" V6 to deliver the power I seek along with better projected fuel economy than any comparable V8-powered rival.
EcoBoost is Ford speak for its engine family that employs low displacement, high-pressure direct injection, and turbocharging. All three work in tandem to offer power that's comparable to large V6 and V8 motors but with fuel economy similar to smaller 4- and 6-cylinder units.
While you can order an Explorer with a 4-cylinder EcoBoost engine, the Sport only comes with Ford's 3.5-liter V6 variant. While a final figure wasn't available at time of writing, officials project output of "at least 350 horsepower." Even if it were to hit that number exactly, the Sport would be in the same ballpark as the V8-powered Dodge Durango (360 horsepower) and close to the much more costly Range Rover Sport HSE (375 horsepower).
Test Drive: 2016 Ford Explorer Platinum
Fuel economy could potentially be much better than those vehicles as well. Ford is projecting that the Explorer Sport will achieve EPA-estimated ratings of 16 mpg city/22 mpg highway. Compare that to the Durango (13/20) and Range Rover (13/18).
Managing all this horsepower requires the use of Ford's all-wheel-drive system with standard Terrain Response. Engineers have reworked this system to provide improved off-road capability. We have to question this move, though, considering how the standard 20-inch wheels and tires look more like they're set up for street use.
Inside, the Explorer Sport gets unique leather upholstery and other interior trim bits that help differentiate it from the rest of the line. A rearview camera and the company's MyFord Touch infotainment system are standard. Options include hands-free parallel parking, blind-spot alert, power folding outside mirrors, keyless access/engine start, power-adjustable pedals, a dual-panel sunroof, and a power tailgate. It would have been nice if some of these luxury goodies were standard, but Ford probably wants to keep the cost of entry at a more reasonable level.
Speaking of pricing, Ford was mum on what the 2013 Explorer Sport would cost. We would expect a base price in the low-$40,000 range, which is a couple grand more than the 2012 Explorer Limited with all-wheel drive. Further, availability was only announced as "later this year." We're guessing that you won't be able to purchase one until this fall.
We've damned the current Explorer with faint praise, calling it a "very nice 7-passenger crossover that, unfortunately, is in competition with a lot of other very nice 7-passenger crossovers." This new Sport model might have us eating our words a bit. A powerful V6 with better efficiency than its V8-powered competitors could be just the thing to make Explorer really stand out in a crowded and ultra-competitive vehicle segment.