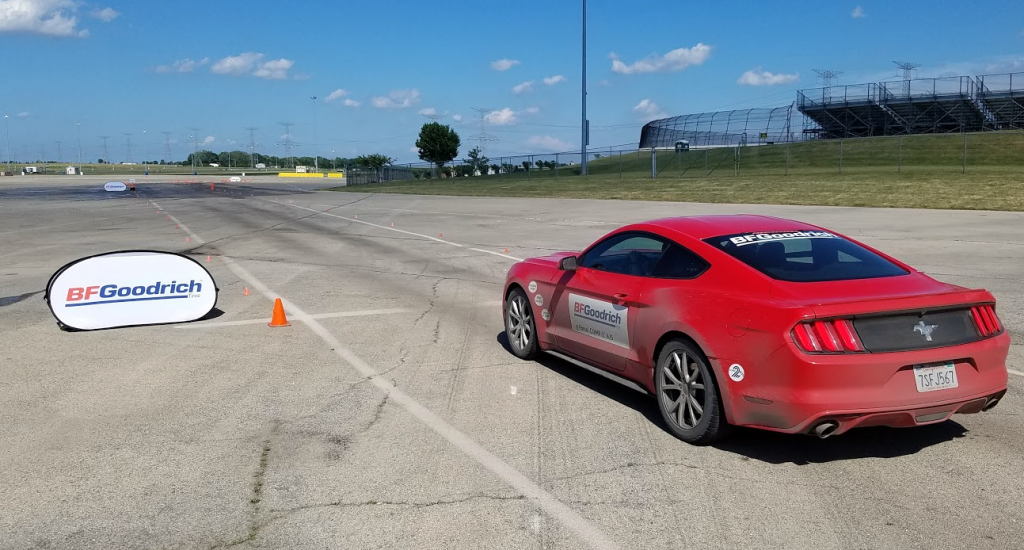 The average American driver doesn't spend much time thinking about their vehicle's tires. At best, conscientious owners make sure their tires are properly inflated to the manufacturer-recommended air pressure, check that they've got sufficient tread depth with a "penny test," and replace their tires before they're completely worn out.
When it comes time to replace those worn-out tires, most consumers don't relish the process. Many tire buyers shop primarily on price and convenience, and don't give much thought to a tire's overall performance characteristics (such as wet/dry traction, ride quality, tread life, road noise, and fuel efficiency). However, as a motor vehicle's sole point of contact with the road, tires are one of the most important components on any car… and all tires are certainly not created equal.
The Three Biggest Tire-Shopping Mistakes
We recently had the chance to sit in on a BFGoodrich Tires dealer-training event at the Route 66 Raceway in Joliet, IL. Though the main purpose of the event was to train tire salespeople on the advantages of BFGoodrich tires, it also served as a case study on just how important a set of tires is to a vehicle's handling and performance.
After a brief instruction session, we saddled up to take a few back-to-back autocross laps. We started out with a pair of identical-but-for-the-tires Mazda 3s: one was shod with a set of BFGoodrich Advantage T/A Sport tires, the other was wearing a set of Goodyear Assurance Fuel Max tires. We drove both Mazdas on the same autocross course, where the Goodrich tires exhibited a noticeably shorter stopping distance in the wet-braking test and, judging by the seat of our pants, a bit more grip and stability in the tight turns of the course.
After running the Mazdas, we stepped up to a pair of V6-powered Ford Mustangs: one riding on a set of BFGoodrich g-Force COMP-2 A/S tires, the other on a set of Continental ExtremeContact DWS06 tires. Again, the car equipped with the Goodrich tires stopped in a shorter distance and exhibited higher cornering thresholds in the more challenging sections of the course.
Clearly, this was a manufacturer-created event designed to show BFGoodrich tires in the best light—and we didn't compare prices, fuel efficiency, or long-term tread life—but the exercise nevertheless illustrates some worthwhile points. As a consumer, you obviously won't have the ability to test drive different sets of tires back-to-back on your own personal vehicles. But taking a bit of extra time to educate yourself on the differences in various tires will assist you in making the best choice in your purchase. Since every tire is a blend of compromises—i.e., if you want maximum cornering grip, you'll be giving up a commensurate amount of tread life, fuel economy, and ride quality—you should also consider the traits that are most important to you for the kind of driving you do. Many tire-manufacturer websites and online tire stores have consumer-rating sections that are helpful in determining a tire's strengths and weaknesses. The time you spend in doing research will pay dividends once you're behind the wheel.
Are You Changing Your Oil Too Often?
Topless Truths: 6 Things You May Not Know About Convertibles