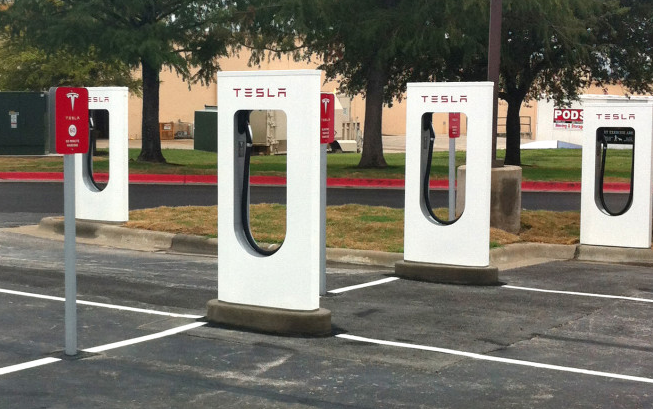 During a press conference on June 26, 2013, at—quite appropriately—the Museum of Science and Industry in Chicago, Tesla announced the opening of its ninth Supercharger station. Located along I-55 in Bloomington, Illinois, it's the first one not situated on the east or west coast. The majority are in Tesla's home state of California, with the others in Connecticut and Delaware.
Tesla Supercharger Station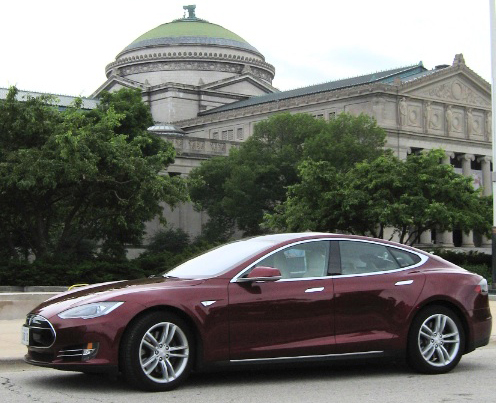 The advantage of Tesla's Supercharger station is that it can recharge the all-electric Tesla Model S much faster than a normal Level 2 or even Level 3 charging station. In fact, it can provide up to 200 miles of range in just 30 minutes. By contrast, a conventional Level 2 charging station can provide only about 10 miles of range in 30 minutes.
Guide to Electric Vehicle Charging
The Model S is available with two battery sizes: 60 kilowatt-hours (kWh) and 85 kWh. Official EPA range is 208 miles and 265 miles, respectively. The Bloomington charging station allows drivers to go from Chicago to St. Louis with just one 30-minute stop to recharge.
Tesla plans to open numerous additional Supercharger stations in the coming months. They are scheduled to extend up both coasts and along the Great Lakes states, as well as the Houston/Austin/Dallas and Denver areas.
Currently, Tesla Model S owners can use the Supercharger stations for free; no cost to hook up, and no charge for the electricity. Other electric cars cannot use the stations because they don't have the proper connector (the one on the Model S is proprietary), and their batteries may not be able to make use of the rapid charging rate. However, the Model S can be plugged into a Level 2 charging station using an adapter, or into a conventional 110-volt or 220-volt outlet for home charging.
Range and the time it takes to recharge the battery are two primary drawbacks to electric vehicles. While neither the Supercharger stations nor the Model S itself completely negate those concerns, the combination certainly goes a long way toward minimizing them.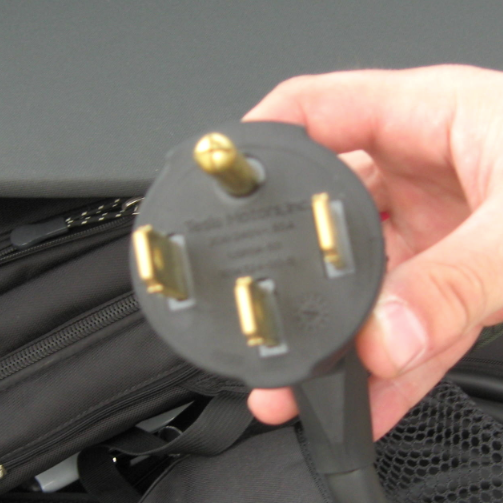 Living With an Electric Car: Our Year With the Kia Soul EV
Check out the Consumer Guide Car Stuff Podcast
Tesla Supercharger Station