For many consumers, the strangest thing about driving an electric vehicle has nothing to do with how that car or crossover operates. Instead, it's the "re-fueling" of the vehicle that takes some getting used to.
Most of us are used to stopping for gas every 200-300 miles, and think little of the time or process associated with that routine. Charging an electric car is a little different.
For the most part, electric vehicles don't have the same range as gasoline- or diesel-powered cars. Thus, while you may fill your conventional car with gas once a week, you may well be charging your electric vehicle (EV) every day.
While daily charging may sound like a hassle, the process is, in fact, quite simple. Also, as you will likely be installing a charging system at home—or perhaps using a public unit at or near your place of work—you will not be driving out of your way for "fuel," as you do when you need gas.
Here, we're going to talk about the EV charging process. You may have heard terms like Level 1, DC fast charging, and Super Charging. We'll look at all of those, and explain which methods you will likely be using to charge your vehicle as an EV owner.
As examples of what you may experience when employing the following systems, we have selected three vehicles representing different charging needs:
BMW X5 xDrive 40e (plug-in hybrid): When fully charged, this premium midsize crossover will travel an estimated 13 miles on the battery alone. Once the 9 kWh battery is depleted, the X5 xDrive 40e operates as a conventional hybrid, using gasoline as fuel. This vehicle does not need to be charged to operate.
Chrysler Pacifica Hybrid (plug-in hybrid): When fully charged, this minivan will travel an estimated 33 miles on the battery alone. Once the 16 kWh battery is depleted, the Pacifica Hybrid operates as a conventional hybrid, using gasoline as fuel. This vehicle does not need to be charged to operate.
Chevrolet Bolt EV (pure electric): When fully charged, this small 4-door hatchback will travel an estimated 238 miles on a single charge. The Bolt EV requires charging before its 60 kWh battery is fully depleted. This vehicle will not operate unless charged.
Living With an Electric Car: Our Year With the Kia Soul EV
Electric Vehicle Charging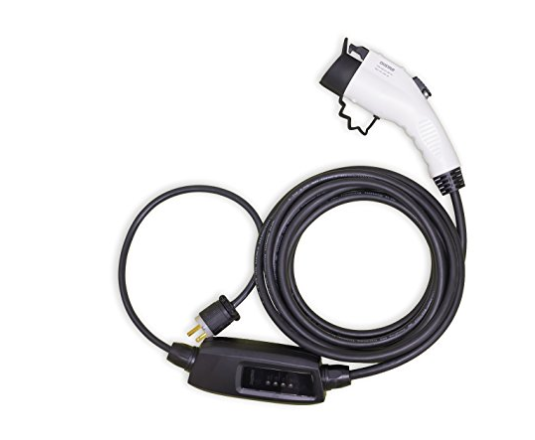 Level 1 Charging
Pros: Easy to use
Cons: Very slow
Home Set-Up Cost: None
Level 1 charging is nothing more than plugging your EV into a regular wall outlet. Most EVs are delivered with a power cord that includes an adaptor to fit your car on one end, and a conventional 3-prong plug on the other side.
Level 1 charging is the simplest way to charge an EV, but also the slowest—by far. For most vehicles, Level 1 provides 1.5 kW of charging power; this works out to roughly 3 miles of travel per hour of charge time.
As for fully charging our example vehicles' batteries, check out these charge times:
BMW X5 XDrive 40e: 5+ hours
Chrysler Pacifica Hybrid: 10-12 hours
Chevrolet Bolt EV: 40+ hours
Because the X5 makes use of a relatively small battery, it can be fully charged overnight using Level 1. Owners of EVs with larger batteries will likely consider Level 1 charging more as an emergency backup plan than a primary means of topping off the battery.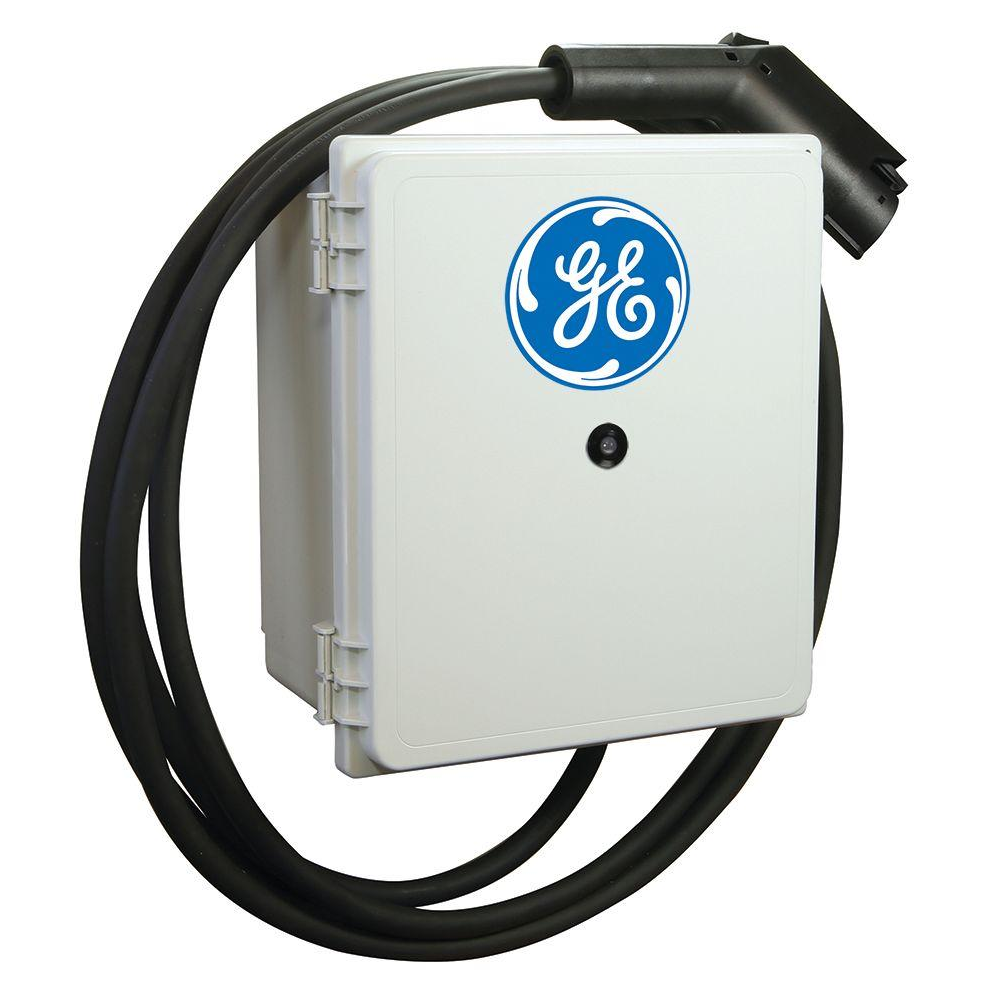 Level 2 Charging
Pros: Easy to use, faster than Level 1
Cons: May be difficult to locate charging stations
Home Set-Up Cost: $1000-$1500
Though not the fastest method of charging, Level 2 provides an excellent balance of affordability and practicality.
Because of the energy demands of Level 2 charging, special equipment is required. Home units are typically outfitted with 40-amp electrical service, requiring a licensed electrician—and often a permit—for installation.
Depending on the vehicle involved, Level 2 charging typically provides between 3.3- and 6.6 kW of charging power—though some vehicles will accept up to 7.2 kW.
Using Level 2, charge times drop dramatically:
BMW X5 XDrive 40e: 3 hours
Chrysler Pacifica Hybrid: 4 hours
Chevrolet Bolt EV: 9.5 hours
While the Bolt EV charge time may seem high, it's important to remember that car's massive 60 kWh battery. More important, perhaps, is knowing that the Bolt EV picks up roughly 30 miles of driving range per hour of Level 2 charging.
Level 2 charging stations can be purchased for a little as $500, with many units running as high as $750. Installation costs run in the same range. Note that the price of a charging station can often be added to your car payment, which can help reduce the upfront costs of EV ownership. Note also that some states offer tax incentives to help defray the cost of a home-installed Level 2 station.
First Spin: 2017 Chevrolet Bolt EV
Level 3 Charging
Pros: Fast
Cons: May be difficult to locate charging station
Home Level 3 chargers are unsuitable for home installation
Because of the high voltage involved, Level 3 charging stations are unsuitable for home installation. Also, of our three example vehicles, only the Bolt EV can be equipped for Level 3 charging—sometimes referred to as "DC Fast Charging"—at extra cost.
Chevrolet claims that using Level 3, a Bolt EV can pick up 90 miles of range in just 30 minutes. That charge rate slows down, however, as the battery reaches capacity—extending total charge time. Also, Level 3 chargers will not charge a vehicle to capacity, generally backing off around 80 percent of a full charge.
Level 3 charging is generally only found in public environments, and can be expensive to use. One popular network of Level 3 charger units charges $7.50 for a session, which in the case of the Bolt works out to roughly $.15 per kWh of electricity–50 percent more than most Americans pay at home.
Most Level 3 chargers (and many public Level 2 chargers) are accessed via a key card, which can be had by establishing an account with the company maintaining the chargers.
Note that there are two different Level 3 charging systems currently in use. One, the SAE 1772 "Combo" system, is compatible with most electric vehicles,  except for the Mitsubishi i and Nissan Leaf. Those two EVs use the CHAdeMO protocol.
Because of the Nissan Leaf's early arrival on the EV scene, there are currently more CHAdeMO stations in place than Combo installations. New units, however, like the one seen on the right, will accommodate both systems.  Expect Level 3 charging to become more common, and possibly less expensive, as more long-range EVs hit the road.
Supercharging
Superercharging is a proprietary system used by EV manufacturer Tesla that provides ultra-fast charging exclusively for Tesla products.
Tesla claims that a vehicle with a 90 kWh battery can be half charged at a Supercharging station in just 20 minutes.
Tesla owners have enjoyed free use of Supercharging stations, but that perk of ownership is being is being dropped. Tesla vehicles built after January 15, 2017 come with an annual Supercharging allowance of 400 kWh of charging time annually, after which a charge will apply. Supercharging is currently available at over 1000 locations nationwide.
Test Drive: 2017 Chrysler Pacifica Hybrid Platinum
Electric Vehicle Charging
Electric Vehicle Charging
Consumer Guide Car Stuff Podcast, Episode 113: The Year in EVs, Road Trip Rides
Electric Vehicle Charging