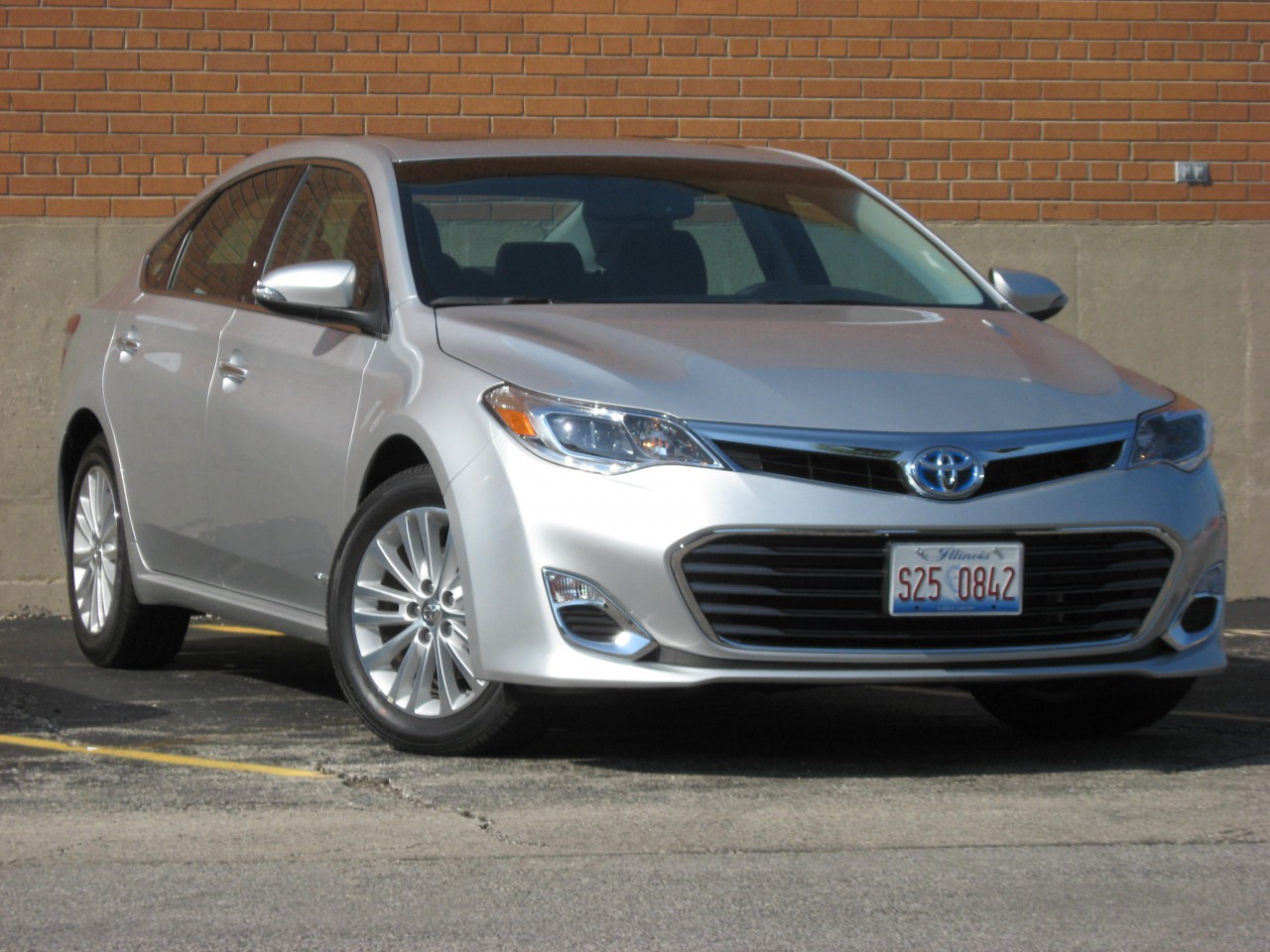 2013 Toyota Avalalon Hybrid

Dates tested: 8/29/2013-9/12/2013
Real-world fuel economy: 31.2 mpg
Driving mix: 100% city
Base price: $35,555 (not including $810 destination fee)
Quick Hits
The great: Impressive fuel economy
The good: Reasonable hybrid price premium
The not so good: Somewhat complicated audio and climate controls
Rick Cotta
Avalon has spent most of its life since its 1995 introduction toting around Consumer Guide Best Buy awards. That was based not only on its commendable combination of room, refinement, and value-for-the money, but also on the fact that it offered a high degree of luxury without being ostentatious or complicated. But Avalon has lost its Best Buy status of late, in part because it evolved away from that final point of focus.
Perhaps it was considered too much of an "old-person's car." Certainly it was conservative, though that actually added to its appeal, particularly after many competitors jumped on the high-tech bandwagon. But with its 2011 redesign, Toyota began following the crowd, and changes since have left it a different animal – one that doesn't stand out nearly as distinctly.
Some might say its swoopier, more-modern lines are a welcome advancement, and we wouldn't argue the point one way or the other – particularly since it doesn't detract from the car's functionality, which is too often sacrificed to style these days. In fact, visibility is quite good all around, which is something often lost in the trend toward thicker roof pillars. But inside, it's a slightly different story. Where the previous-generation car (2005-2010) was an exemplary example of form following function – while still looking stately — the most recent models seem to reverse the relationship.
To a degree, at least, Avalon has fallen victim to the same control complexity that plagues most other high-line cars. What used to be easy and quick now takes more concentration and time, neither of which are in abundance while driving a car down the road. The climate controls are all adjusted with repetitive-step pushbuttons rather than simpler knobs, and the audio system – while better than most – forces some multi-step operations and places a few adjustments out of easy reach. On the positive side, station selection is done through virtual buttons on the touchscreen, and they're not only large, but contain the station number, which is a thoughtful touch. The Avalon tested did not have a navigation system, which could complicate things further.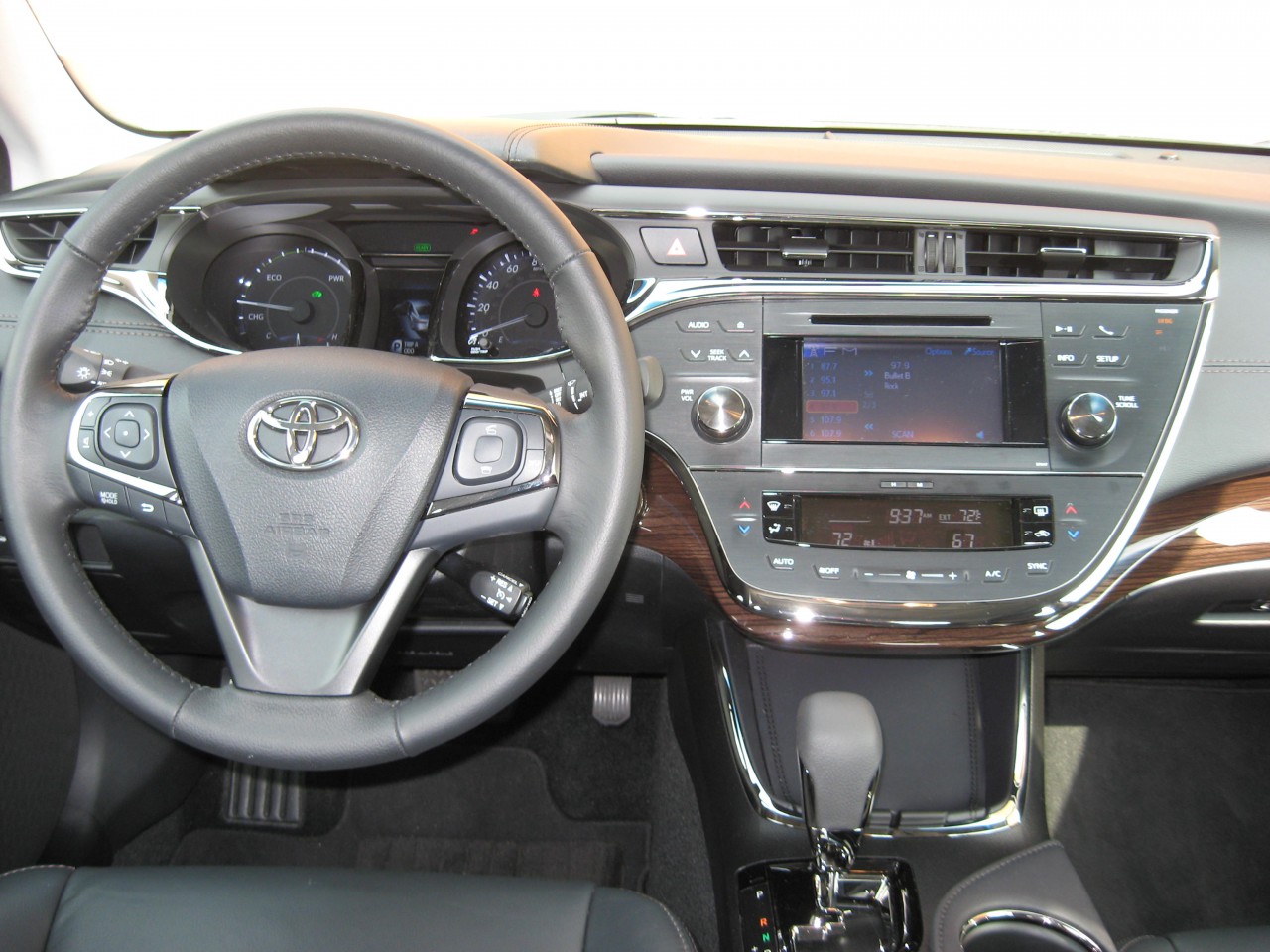 Another change has been with the suspension. Avalon used to be an unusually smooth cruiser, and while it's certainly not harsh, there's now more of a jolt over bumps. This follows a current trend toward European "firmness," which provides sharper handling at the expense of ride quality. In the case of the Avalon, it may be due more to its low-profile tires than to any real change in suspension tuning, but the bottom-line result is the same: The Avalon is no longer special in this regard.
Our Hybrid test vehicle returned an impressive 31.2 mpg in mostly city driving, which put it about 10 mpg up on a conventional gas-powered version tested previously. And since "hybridizing" the Avalon adds only about $2500 to the sticker price, that's a reasonable return on investment. But the hybrid system was not without its dynamic quirks – which included some delays in throttle response – and the four-cylinder engine that anchors the system just isn't as smooth, quiet, or responsively powerful as the excellent V6 that takes its place in other models.
But in other ways, the appeal of the Avalon stands. It's roomy, nicely finished (though the interior sports more hard plastic and a cartoonishly swoopier look than previous models), has unusually good visibitlity, and is still a fine deal for the money. It just seems more like a ritzier Camry than the bargain-priced Lexus it used to be.