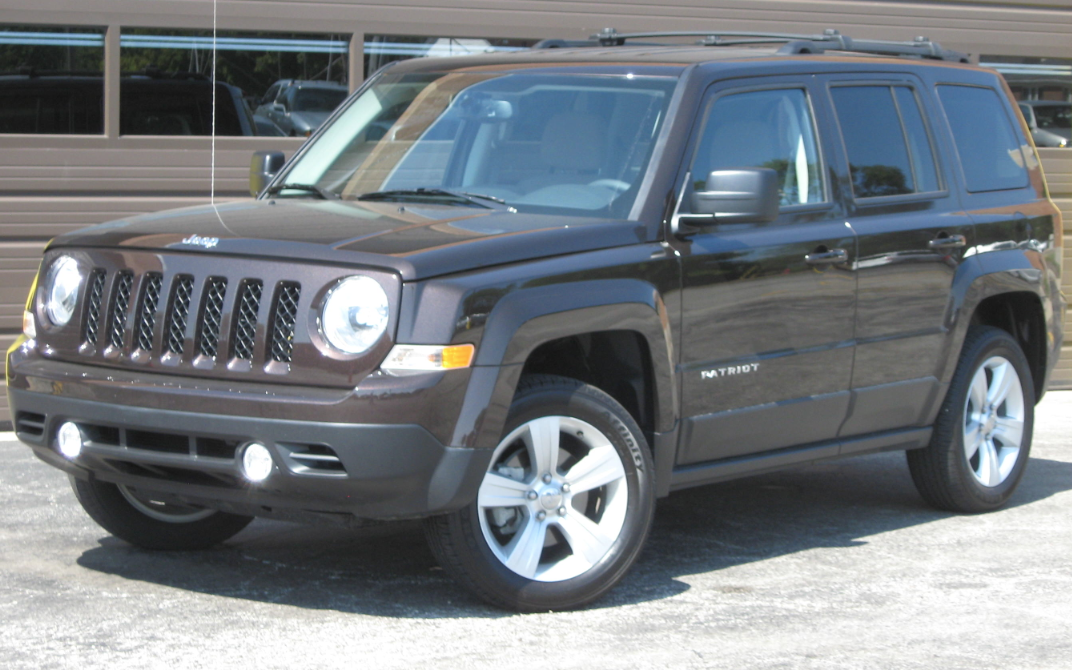 2014 Jeep Patriot Latitude

Class: Compact Crossover
Miles Driven: 159
Real-world fuel economy: 25.8
Driving mix: 65% city, 35% highway
Base price: $23,395 (not including $995 destination fee)
Price as tested: $26,055
Options on test car: Security and Cargo Group ($495), Uconnect ($595), Voice command and Bluetooth ($475)
Quick Hits
 The great: Surprisingly affordable
The good: New automatic transmission cures many ills
The not so good: Fuel economy trails class leaders
More Jeep prices and availability information
John Biel
Ask yourself this question, SUV shoppers: Would you still buy one if what you truly need is a useful little wagon with at least a little more bad-weather and off-road capability than the average car? Maybe what you really want is a Jeep Patriot.
The 2014 Patriot offers nice passenger room for four and good cargo space, even with the rear seats up. Meanwhile, it presents buyers with a choice of two four-wheel-drive systems (front-wheel-drive Patriots are also available), two engines, and three transmissions—all in three quite affordable trim levels.
With a redesigned Patriot on the horizon, the "big change" for '14 is the addition of a 6-speed automatic transmission with manual-shift capability. It comes standard in all top-line Limiteds and the midlevel four-wheel-drive Latitude that served as our test vehicle, and is optional in base Sports and the front-drive Latitude. In all-wheelers, the 6-speed is paired with the basic Freedom Drive I 4X4 system. What had previously been the Patriot's sole clutchless drive, a continuously variable transmission (CVT), is still around for use with the Freedom Drive II group that's designed to serve those who need more off-road capability. While the CVT's crawl ratio may be more favorable to drivers picking their way over rough terrain, the conventional automatic is a lot more pleasing in day-to-day street and expressway driving. It worked smoothly in our 159.3-mile test, with only a brief pause to downshift when we needed to dig in the spurs.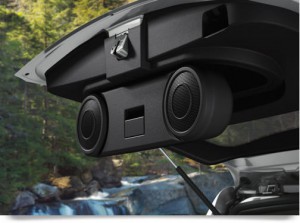 Drivers who like to take matters in their own hands still can. A 5-speed manual transmission is standard in Sports and the front-wheel Latitude, and optional for all other models.
The front-drive Sport and Latitude start with a 2.0-liter 4-cylinder engine, but can be ordered with the 2.4-liter dohc 4 that's standard elsewhere in the Patriot lineup. The 172-horsepower powerplant gets the Patriot away decently from a standstill and provides enough passing and merging oomph to keep highway driving comfortably below the white-knuckle level. In our trial, the 2.4/automatic Latitude averaged 21.89 mpg, with 66 percent of driving under city conditions.
Firm, supportive seats and a commanding view through large windows make the Patriot a relatively stressless driver. Engine and road noise, while not completely quelled, are still well subdued. In our test, steering came across as a little vague and short on feel, but ride was disturbed by only the worst stuff Chicago streets could throw at it and braking was prompt and sure.