The 2014 model year is promising sales-number junkies plenty of action to keep track of. Compiled here are the five most interesting vehicles to watch in '14. Two of the vehicles we're keeping an eye on are diesels; two are electric, and one is an old sales stalwart that's boldly breaking with tradition. Time will tell if these experiments will pay off in the marketplace, and we'll be watching to see if they do.
The 4 Most Important Vehicles of the Past 30 Years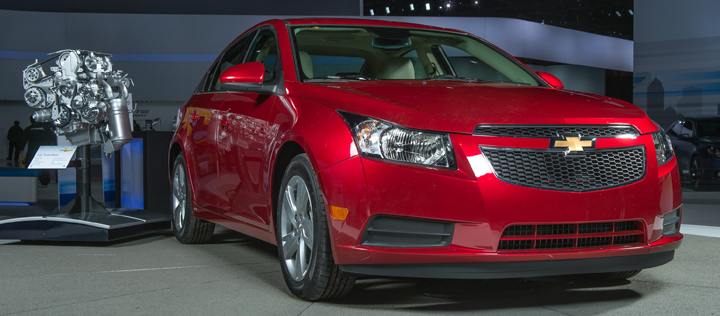 Chevrolet Cruise Diesel
Will American shoppers buy a non-luxury diesel-powered vehicle from anyone but Volkswagen? We're about to find out. Chevrolet has kept mum on sales expectations for the Cruise Diesel, but in limiting availability of the engine to a single, rather-pricy model, we can only assume that projections are models.
Cruise Diesel lists for $25,710, about $1000 more than the otherwise topline gas-engine LTZ model. For that shoppers get pretty much everything, save for a navigation system and the Enhanced Safety Package.
Still, selling a diesel is a bold move for Chevy, and Cruze Diesel is an experiment worth watching. Will dealers clamor for more of the oil-burning Cruze sedans, or will we see big cash incentives to move them off showroom floors? For the record, Mazda will be rolling out a diesel-powered version of the Mazda 6, so there will be two makers trying to wrest diesel loyalists away from VW next year.
For more on the Cruze Turbo Diesel, click here.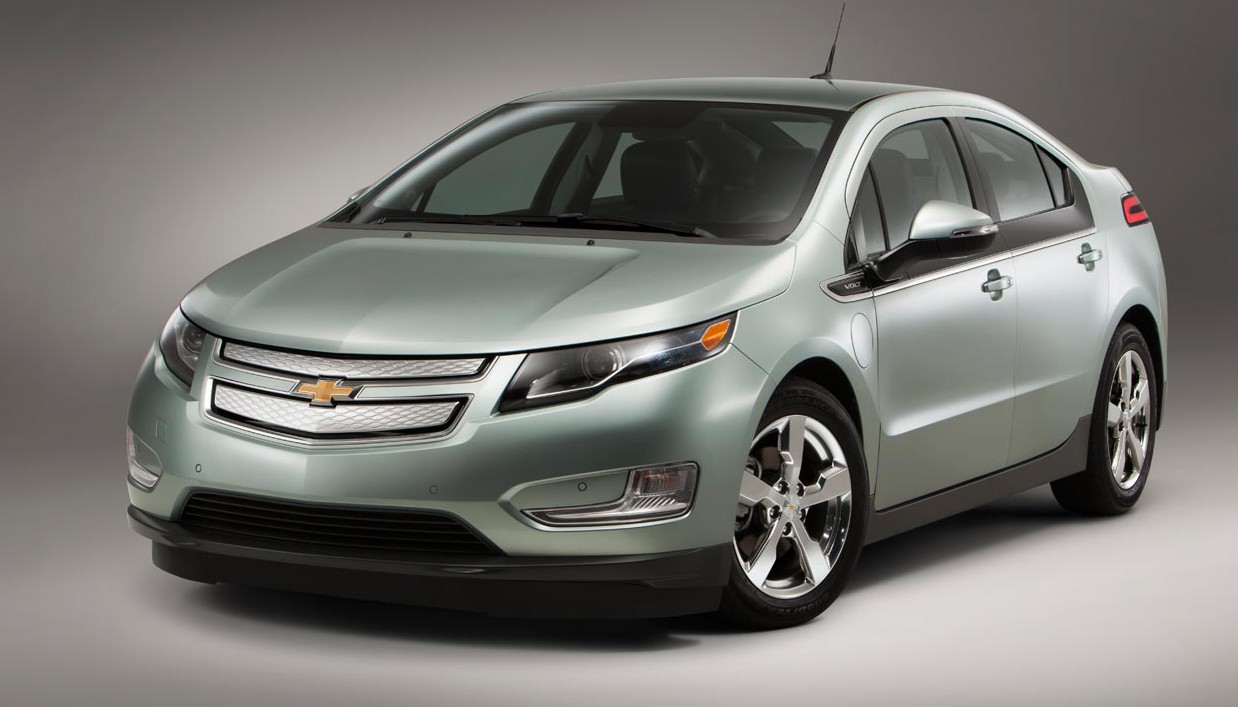 Chevrolet Volt
once a Fox News whipping boy, the Chevrolet Volt is one of the most polarizing vehicles of the new century, and for reasons having nothing to do with style or performance. Rumors abound that General Motors loses as much as $10,000 on each Volt sold, while media outlets unclear on the extended-range electric-vehicle concept point at the car's 35-mile electric range as evidence of technical failure.
General Motors itself contributed mightily to Volt's perceived woes by suggesting that first full-year sales of the car would reach 35,000 units. But, while that never happened, Volt sales have not actually been bad, with almost 10,000 finding new homes during the first half of this year.
Price has been a sticking point for Volt. Starting at $39,995, Volt represents a pretty serious commitment by shoppers, coming in almost $5000 higher than the pure-electric Nissan Leaf. But, like the Leaf, Volt is being discounted for 2014. Chevy's techno wonder enters the new model year wearing a $34,995 price tag, a cool $5000 below the previous year's tariff. The Volt has built a vocal fan club of satisfied owners, but the question now is this: Will the lower price of entry help Volt break through the early-adopter green-first shoppers and reach mainstream America? We'll see.
To read more about the Chevrolet Volt's price reduction, click here.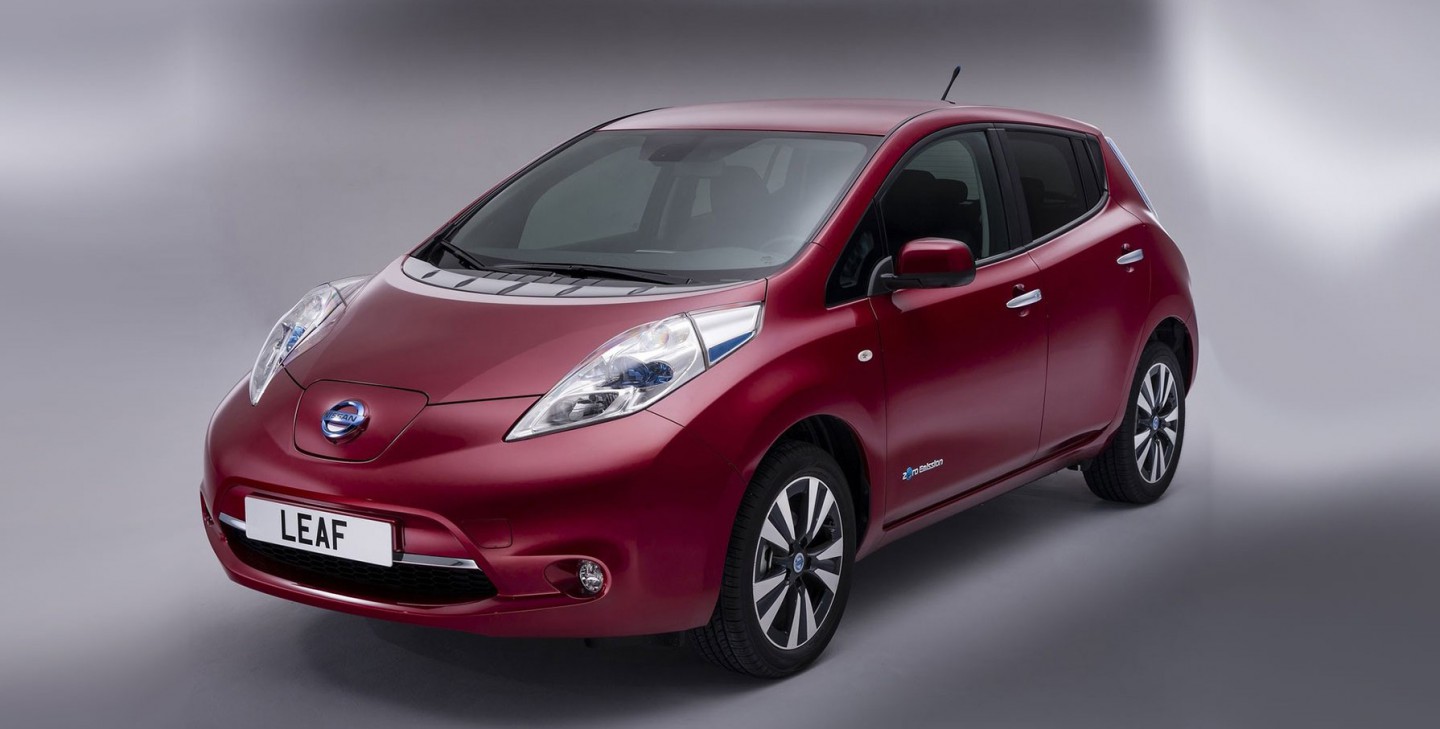 Nissan Leaf
Nothing stokes the schadenfreude fire for pro-oil pundits more than discussions of Nissan Leaf sales. Seems that to some folks, moving almost 10,000 of the likable all-electric vehicles in 2012 is something akin to complete and abject failure. But for folks really interested in the EV market, it's 2014 that matters. Not only has Leaf been updated (picking some range in the bargain) but it has come down in price as well.
During 2013, Nissan moved Leaf production to the U.S., and reduced manufacturing costs in the process. The result is a new S base model that stickers for $29,695–a cool $6400 less than the base SV did last year.
But while Leaf sales are up this year, it's 2014 that will really tell the story. Leaf's media nemesis, the extended-range electric Chevrolet Volt, enjoys a prices a $5000 price cut for '14. And, a slew of new electric vehicles, many aggressively priced, hit dealer lots then as well.
To find out why Tom loves the Nissan Leaf, click here.
Ram 1500 EcoDiesel
Right around the time the U.S. economy turned to mush, each of the domestic pickup-truck makers was poised to add a light-duty diesel option to their respective half-ton truck menus. Then, as you may recall, all hell broke loose, and vehicle sales literally fell by half.
Since that time, American carmakers have done pretty well, but they haven't gotten back around to putting a diesel in their most-popular trucks—until now. Ram (nee Dodge) is slipping a slick, super-refined V6 diesel into versions of its popular 1500 pickup. The new engine promises best-in-class fuel economy and V8-like towing ability.
The catch? Price. The new EcoDiesel engine will set shoppers back a hefty $2850 more than the available "Hemi" 5.7-liter V8 engine, and a serious $4500 more than the standard V6. We're not saying that the new diesel Ram is overpriced, but we will suggest that Ram faces a challenge in making a value case for the new engine.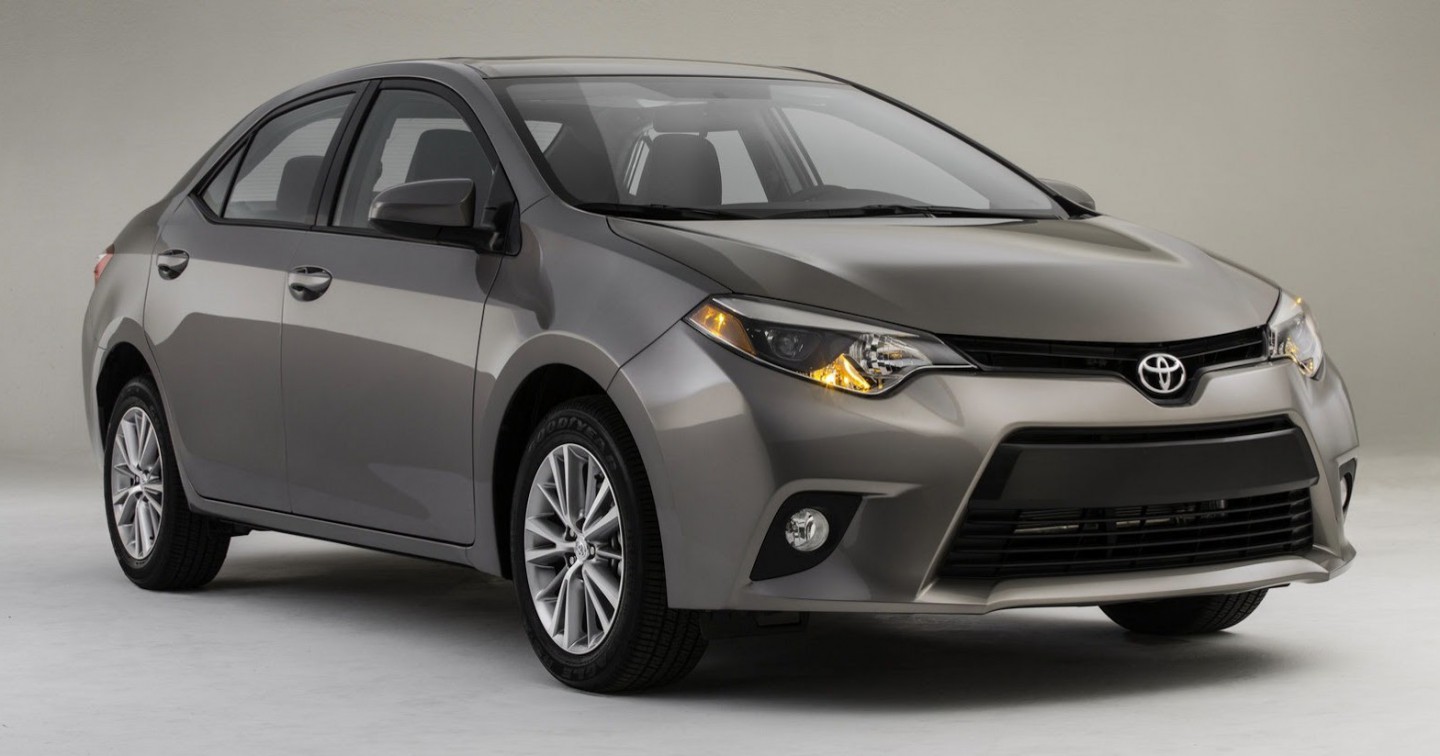 Toyota Corolla
A perennial American-market best seller, Corolla has been the car dads buy their daughters for going on thirty years. Cruising on a well-earned reputation for reliability and low-cost operation, Corolla enjoys more repeat sales than most cars in the segment.
The most interesting thing about the long-overdue 2014 Corolla redesign is the car's new visage. For a vehicle that sells largely on inertia and reputation, one might expect Toyota's conservative compact to continue to play it safe. Instead, the new Corolla adopts Toyota's new (and rather aggressive) styling motif, one just edgy enough to scare off more-traditional shoppers.
Will car buyers who have traditionally flocked to the safe familiarity of the Corolla accept a car that looks, well, modern? On the other hand, it's possible that a creased and fresh-looking Corolla will take a bite out of Chevrolet Cruze, Ford Focus, Honda Civic, and Hyundai Elantra sales.
Rand Road Revisited: A Used Car Dealer Gallery
Follow Tom on Twitter