2014 Porsche Panamera 4s
Miles Driven: 292
Fuel Used: 17.5 gallons
Real-world fuel economy: 16.7 mpg
Driving mix: 60% city, 40% highway
Base price: $98,300 (not including $975 destination charge)
Options on test car: Special paint ($790), special leather cabin trim ($3,665),  heated steering wheel ($270), rear wiper ($360), Special wheel-center caps ($185), special 19-inch wheels ($1950), interior lighting package ($605), park-assistance system ($1505), telephone module ($930), voice-control ($595), Porsche Car Connect ($420),  rear-wheel spacer ($500), insulated glass ($1240), retractable cargo cover ($150), Bose audio system ($2120), Premium Plus Package ($6280), Sport Package ($6790), LED interior lighting package ($845), leather key pouch ($165), key painted to match car ($335)
Price as tested: $128,965
Quick Hits
The great: Prodigious power, impressive handling
The good: handsome, clubby cabin, better-than-expected fuel economy
The not so good: Rough-operating stop/start system, absurd options prices
John Biel
Soon after I started working for Consumer Guide® 20 years ago, I joined the local automotive-media club. The guest speaker at one of the earliest monthly meetings that I attended was from Porsche North America, and during the Q&A following his talk, somebody asked about the prospects for a 4-door Porsche. "The last person who suggested that no longer works for the company," the speaker deadpanned, and we all chuckled. Yeah, a 4-door Porsche . . . really!
It only took about 15 more years for the Panamera to show up.
Porsche purists were distressed, but the company insisted that to afford to keep the lights on in Stuttgart for the production of its revered sports cars, it had to add some broader-appeal models like the Panamera and the Cayenne sport-utility. We're not sure how much sales volume can be added by a car that, like CG's test example, hit $128,965 delivered—and got that way with $29,690 in options. And what kind of luxury car starts at $98,300, again like the 4S we drove, but charges extra for a heated steering wheel, rear wiper, an interior-lighting package, glass insulated against noise and temperature extremes, and a luggage-compartment cover?
Some of that money did go for a 3.0-liter twin-turbocharger V6 of 420 horsepower and 384 pound-feet of torque, channeled through Porsche's 7-speed PDK "double clutch" automatic transmission (with manual gear-selection capability). The Panamera 4S has driver-configurable operating modes but unlike some "adjustable" cars we've driven lately, the Porsche system governs more than suspension firmness. Slipping into "Sport" or "Sport +" really changes the dynamic of the car. Sport + turns off the car's stop/start feature, holds gears longer, and downshifts all the way to 1st gear. (Base and Sport drop only as low as 2nd.) In this top setting, the car sounds, feels, and behaves differently. It gets a little louder—maybe not a good thing depending on your tastes—and there's more "feel" to gear shifts. Indeed, what starts off as excellent, responsive acceleration in the lesser modes nears thrilling in Sport +. Porsche reports 4.6 seconds 0-to-60 mph in the 4S, with a top speed of 177 mph. Fuel economy is EPA-rated at 17 mpg city, 27 mpg highway; in a 130.5-mile swing with 62 percent city driving, this tester saw 16.19 mpg from the Panamera 4S.
Porsche 911: Unmistakable Shape, Unstinting Performance for 50 Years
Handling is extremely good. Ride is "firm/luxurious" in standard form but gets a little crunchier in the sportier settings. Still, it never goes as far as punishing. The cabin is generally quite quiet with some road noise, but wind and traffic sounds are well filtered, so you'll think the $1240 you forked over for the insulated glass is money well spent.
What might be too firm are the seats. They're nicely tailored but hard. Plus, despite being adjustable many ways, I never found exactly that "Ahhh!" spot. There's an intimate, but not exactly cramped, feel to the front-seat area. Once wedged in, two adults will be able to sit in the rear. Porsche has sculpted the headliner in such a way as to make rear head room better than might be expected just judging by the car's exterior design. However entry—and especially untangling feet for exit—are difficult in back.
Controls are extremely busy, with buttons for so many things running down the length of the console. (You probably won't use all of them on any given day, but you'll have to know that they're there for the times when you do need them.) Being closest to the instrument panel, climate controls are furthest away from the driver, thus the hardest to use. At least there's no tapping/twisting menu-flipping "command center" thingie, so hooray.
Test Drive: 2014 Bentley Continental GT Speed
It's too bad that selecting Sport + can't do something about cabin storage. The glove box is not huge, and there's a smallish console compartment under the center arm rest. There is an open cup holder in the console, and the right-front passenger has access to a net pouch attached to the driveline hump. Small door pockets are included. Rear riders are confronted by pouches on the front seat backs, and a console with a small covered space with a power outlet, covered cup holders, and their own climate controls. A pull-down arm rest has a bit more rear storage.
Cargo room under the rear hatch is not tall—the floor is high and, of course, the roofline slopes toward the back of the car. Liftover is high. Rear seats fold for extra room when the Panamera is pressed into duty as a gourmet grocery-getter.
Like all Porsches, the Panamera wants to be a sports car. But it must be a sedan. We're not sure it's the happiest meeting of those two conflicting needs.
Tom Appel
The stop/start system is still a little crude, there are a few (dozen) too many controls on the center console, and the interplay between Sport Chrono system, PASM (Porsche Active Suspension Management), and Porsche Dynamic Chassis Control (PDCC) is too complex to be understood without serious study.
My complaints out of the way, I am now free to heap praise on this somewhat odd-looking but utterly fabulous executive sedan. For the car lover looking for the sporty ride that carries four adults in real comfort, the Panamera makes a lot of sense.
Despite the seemingly endless power and suspension setting options, when it comes time to drive, the Panamera becomes the driver's car you want it to be. The new turbocharged V6 hustles with approximately the same hustle as the V8 it replaces, and sounds just as good when pushed. And even in Comfort mode the Panamera suspension makes short work of fast highway ramp romps.
A dissertation waits to be written regarding the Panamera options list. Suffice it to say that shoppers can nearly double the price of their cars if they choose to.
In black, the Panamera is decidedly stealthy, and very nearly handsome. Think of this roomy Porsche as a Mercedes-Benz S-Class that hits the gym a couple of more times a week, and you'll be pretty close to understanding this functional rocket.
Damon Bell
It's ludicrously expensive, and gets even pricier as the options are added. It's strikingly attractive from some angles, and arguably hideously ugly from others. The unusual hatchback body style doesn't do that much for cargo versatility, and it makes for seriously subpar rear visibility.
Review Flashback: 1973 Porsche 911
The Porsche Panamera is not without its quirks, and many brand purists loathe the fact that it exists in the first place. I understand the aggravation, but in today's luxury market it seems that a company can't exist profitably on 911s, Boxsters, and Caymans alone. And I'd say that, despite its idiosyncrasies, the Panamera fulfills its mission quite well, at least in terms of its all-around performance and interior trimmings. This is a big four-door luxury sedan, but it feels like a Porsche through and through.
The 4S models' 420-hp 3.0-liter V6 is magical, and the Porsche PDK double-clutch transmission is an absolute marvel… easily the best gearbox of its kind that I've ever driven. The center console seems to have as many buttons as a flight deck at first glance, but it becomes familiar fairly quickly. The interior is put together with Porsche's typical precision–it's impressively luxurious, but in a surgical, hard-edged way, not in a thick-shag and chrome way.
The premium large-car class is full of incredibly expensive, incredibly capable luxury/performance sedans. Because of its unorthodox shape, the Panamera may be mildly less practical than competitors such as the Audi A8/S8, BMW 7-Series, and Mercedes-Benz S-Class. However, for some buyers, the unconventionality is part of the Panamera's appeal.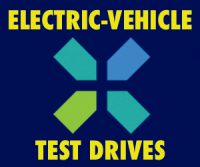 Auto Shows
Steve & Johnnie's Road Tests