2015 Hyundai Genesis V8

Miles Driven: 548
Fuel Used: 33.6 gallons
Real-world fuel economy: 16.3 mpg
Driving mix: 45% city,55% highway
Base price: $51,500 (not including $950 destination charge)
Options on test car: Ultimate Package ($3250)

Price as tested: $55,700
Quick Hits
The great: Impressive power, strong dollar value

The good: Roomy, quiet, attractive cabin
The not so good: Poor fuel economy, less-than-Euro-class ride quality 
John Biel
By my rough estimation, the value of two cylinders and a set of bigger tires is worth $3250 to Hyundai. That was the bottom-line price premium asked for the V8-powered 2015 Genesis 5.0 sedan that Consumer Guide® recently tested compared to the tab for the V6 Genesis 3.8 that CG tried a few months ago. Starting prices are much further apart—the 5.0 carries quite a bit more standard equipment—but once optioned to near equivalency, a stack of 32.5 Benjamins is all that separates one model from the other.
The question then becomes whether the additional outlay is worthwhile. If you buy into the premise of the Genesis as an overachieving luxury-car alternative at below-market prices, then the answer is yes—with some caveats.
The essential things that are impressive about the V6 Genesis sedan are impressive about the V8 car, too. In my experience with both, those things are a smooth 8-speed automatic transmission, generous passenger space (including room for 3 adults in the back), commendable quiet, an ample trunk and fairly good cabin storage, and no shortage of technology and luxury appointments. Plus, there's Hyundai's famously supportive warranty, including 10 years or 100,000 miles on the powertrain. At the same time, the Genesis 5.0 suffers from some of the same shortcomings, namely a close-but-not-quite-there chassis and the uphill battle of brand perception that, say, a Lexus or BMW doesn't face at resale time.
Test Drive: 2015 Hyundai Genesis V6
Certainly, it's under the hood where the two Genesises separate themselves from each other. It doesn't take much pedal travel before the 5.0-liter V8 surges authoritatively away from a stop, and it pulls nicely on the expressway when ordered to pick up the pace—all without much noise, something it does better than the V6. All in all, the aluminum twin-cam V8 makes for a more believable luxury-car driving experience.
Unfortunately, the V8's 420 premium-fueled horsepower extract a penalty at the pump. I recorded 16.43 mpg in a stint of 166.5 miles carried out under city driving conditions 60 percent of the way. That's more than 1.5 mpg short of the EPA combined-mileage estimate, and about 5.5 mpg shy of what I saw in the regular-gas Genesis 3.8 in mixed driving. By the way, our V6 Genesis was an all-wheel-drive model; the 5.0 comes solely as a rear-wheel-drive car, which might give some snow-belt drivers pause.
In place of the 3.8's 18-inch one-size-fits-all tire-and-wheel package, the 5.0 rolls on 19-inch alloys with 245/40R19 tires in front and 275/35R19s in back. At highway speeds, most of what little noise I did hear seemed to be road noise, and there was some vibration transmitted back to the steering wheel.
Consumer Guide Large-Car Best Buys
To the V6 car's standard equipment, the Genesis 5.0 adds automatic emergency braking, lane-departure warning and lane-keeping assist, blind-spot detection and rear cross-traffic alert, high-intensity-discharge headlights, headlight high-beam assist, panoramic power sunroof, "Ultra" leather upholstery, power driver's-seat bolster, power-adjusted leather-wrapped tilt and telescoping steering column, front and rear parking-assist system, electronic parking brake, power rear and manual rear-side sun shades, navigation system with 8-inch screen, rearview camera, 7-inch vehicle-information display in the instrument cluster, cruise control with stop/start capability, and aluminum and matte-finish-wood cabin trim. All of these items were added to the heavily optioned Genesis 3.8 that CG drove. A single option package on the V8 test car contributed heads-up display, premium navigation with a 9.2-inch screen, 17-speaker audio, continuous damping-control suspension, a power trunklid, and dual-mode vent control with a CO2 sensor—all of which except the suspension damping was on the V6 car as well. That pushed the total price of the Genesis 5.0, with delivery, to $55,700.
My only true complaint with these extras came when trying to save satellite radio stations in the order that I wanted them. If you try to tune a station that might already be saved elsewhere among the 18 available presets, the radio jumps to that existing preset. Why not let the listener get to choose where he wants to save a station without automatic intervention from the radio? Maybe coming up with a frustrating audio system like some recognized luxury brands have is Hyundai's subtle way of suggesting that the Genesis does indeed belong in their league despite the nameplate.  
Rick Cotta
Moving up to the V8's 420 horsepower puts you in a whole 'nother performance league from the standard V6, but you loose the chance to get all-wheel drive. You also loose the chance to pass a gas station more than 300 miles away; even though my stint consisted of mostly highway driving, I averaged just 15.3 mpg.
Although the Genesis impressed for its ride 99 percent of the time — which hasn't normally been the case with Hyundai's cars — there were a couple of instances when bumps were announced with a surprisingly loud clunk. But in other cases where I expected more "turbulence," the Genesis soldiered through with impressive aplomb.
We categorize the Genesis as a "regular" full-size car, but particularly in V8 form, it does a fine job of imitating a "premium" one — not only in power, but also in price. Yet thanks to the potent 5.0-liter V8 (helped along by a quick-to-downshift automatic transmission), even our test car's $55,000 sticker seemed more than justified from a performance-per-dollar perspective.  
Considering a used Genesis? Here's what you need to know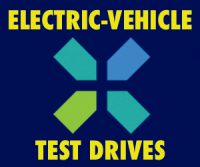 Auto Shows
Steve & Johnnie's Road Tests