Right around 1970, the American birthrate took a tumble. From a late-Fifties peak of more than 3.5 children per woman, the birthrate fell to 1.7 kids by 1971. Per most charts, 1969 was the last year families were averaging more than two young'uns.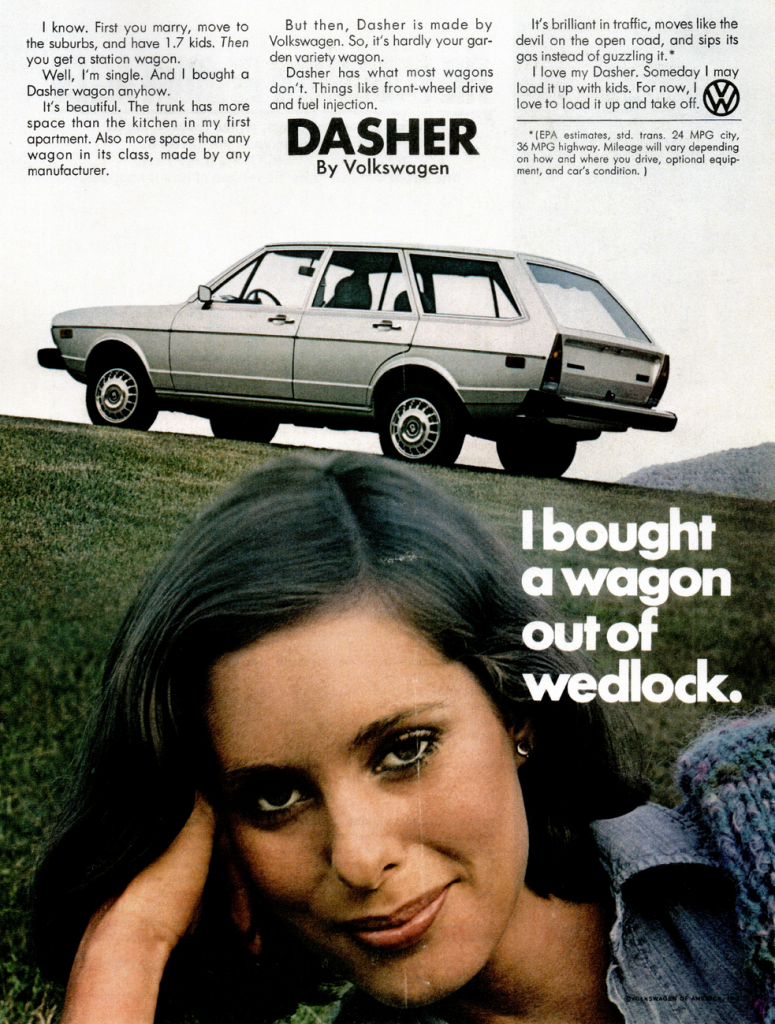 What did this fundamental shift in family size mean for American car shoppers? The adjacent Volkswagen ad, written in a decidedly counter-coulter tone, attempted to position the station wagon as a tool of those that resist being drawn into the traditional mom, dad, and sprouts paradigm.
But despite the shift away from big families, wagons continued to sell just fine well into the Seventies. For folks without big clans to haul around, wagons served much the same purposes as SUVs and crossovers do now, conveying a message of outdoorsy activeness and general vitality.
Wagons could also be surprisingly well equipped. Because no domestic luxury maker offered a wagon, the task of supplying premium-level people movers fell to makers' more mainstream brands, which accounts for some of the prices we see here.
Below please find the five most-expensive American station wagons available in 1969. We'd like to Welcome AMC to its first of our most-expensive lists—who remembers the Ambassador wagon being such an upscale offering?
If you've spent time with any of these classic longroof models, tell us about it. We'd love to hear what you thought of it.
Note: All prices noted below are for 3-row/9-passenger examples. Some models were available in slightly less-expensive 2-row trim.
The 5 Most-Expensive American Wagons of 1978
Most-Expensive Wagons of 1969
Chrysler Town & Country: $4652
Standard Engine: 290-horsepower 383-cubic-inch V8
Weight: 4485 pounds
Pontiac Bonneville: $4087
Standard Engine: 360-horsepower 428-cubic-inch V8
Weight: 4600 pounds
Dodge Monaco: $4029
Standard Engine: 290-horsepower 383-cubic-inch V8
Weight: 4475 pounds
AMC Ambassador SST: $3998
Standard Engine: 200-horsepower 290-cubic-inch V8
Weight: 3732 pounds
Mercury Marquis Colony Park: $3878 
Standard Engine: 320-horsepower 429-cubic-inch V8
Weight: 4376 pounds
The 10 Cheapest Wagons of 1973
Be a part of the #CarSpotter Army, follow Tom on Twitter