I was a wagon kid. My father owned both Chevrolet Corvair and Ford Country Squire wagons, the latter of which was equipped with the delightful rear-facing 3rd-row seat. Financially fatigued by the Ford's thirst for fuel, my dad moved on to a Chevrolet Nova coupe that later became the first vehicle I ever drove.
Though I loved the Nova, I never forgot those wagons, or the basic family functionality they delivered. Sadly, Americans fell out of love with wagons a long time ago. The minivan is primarily to blame, and that makes a lot of sense. The original Dodge Caravan and Plymouth Voyager vans were affordable, fuel efficient, and remarkably spacious given their modest exterior dimensions.
Laterl, SUVs and crossovers would capture the attention of family-minded vehicle shoppers. It's worth noting that for 2015, no domestic carmaker builds a traditional station wagon for North American consumption.
If you miss station wagons as much as I do, perhaps you'll enjoy the following collection of classic wagon ads. If you were a wagon kid, or if you own a wagon now, please tell us about it.
Classic Ads Featuring Station Wagons
1929 Ford Station Wagon
1946 Buick Estate Wagon
1949 Dodge Coronet Station Wagon
1950 Willys Station Wagon
1957 Buick Century Caballero
1964 Oldsmobile Vista Cruiser
1966 Jeep Wagoneer
Future Car: 2019 Jeep Grand Wagoneer
1972 Chevrolet Vega Wagon
1975 Volkswagen Dasher
1981 Chevrolet Caprice Classic Wagon
The Most-Expensive American Wagons of 1978
1986 Mercury Sable Wagon
1988 Volvo 740 Turbo Wagon
Classic Ads Featuring Station Wagons
Written by: Tom Appel
on October 15, 2015.
on April 28, 2020.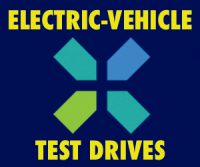 Auto Shows
Steve & Johnnie's Road Tests